Latinitas club members look forward to Saturday's Future Chica Conference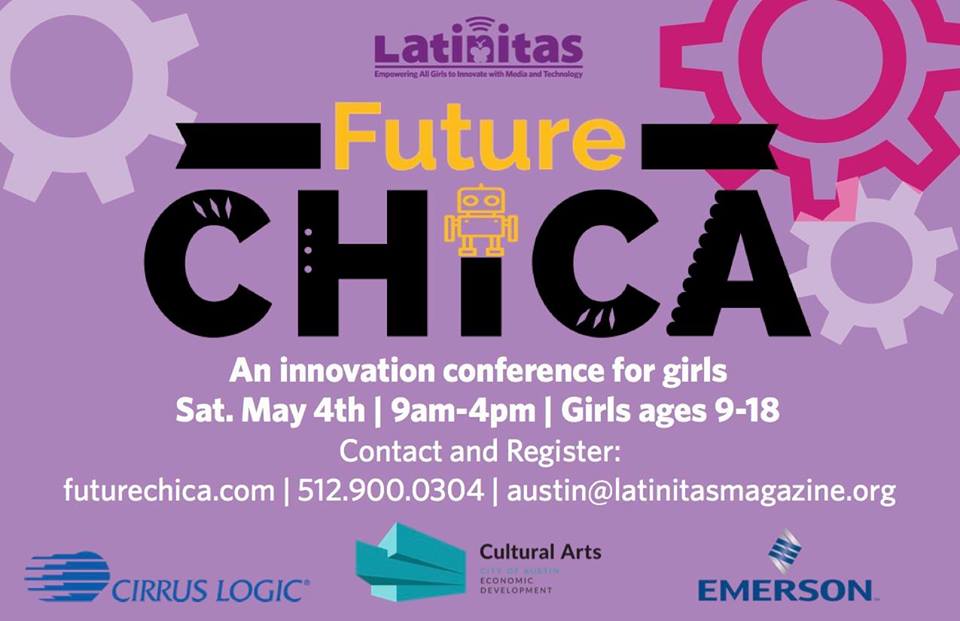 Latinitas and the Austin community is readying for Saturday's Future Chica Conference at Oracle where girls ages 9 to 18 will learn about the latest 21st century technologies. These include virtual reality, robotics, circuits and drones.
After learning about these technology tools and platforms through hands-on demonstrations and platforms, the girls will have the opportunity to expand on their own innovative ideas. They will engage with local professionals to inspire career exploration in technology, creative, design and business industries. Attendees will end the day by presenting their projects to fellow participants and parents.
A few of Latinitas club members recently participated in a promotional video to express their excitement about the Future Chica Conference. The girls said they are most looking forward to learning about virtual reality, drones, robotics and 3D printing. They encourage fellow Latinitas to take part in this one-of-a-kind event on May 4th.
Check out what Zuri, Nickailah, Keyanna, Anabella, Ximena, Lina and Audrey have to say about the Future Chica Conference in the video below.
https://www.youtube.com/watch?v=H4pod2zBxGs&feature=youtu.be