New Teen Reporter Internship Program on Oct 12 & 14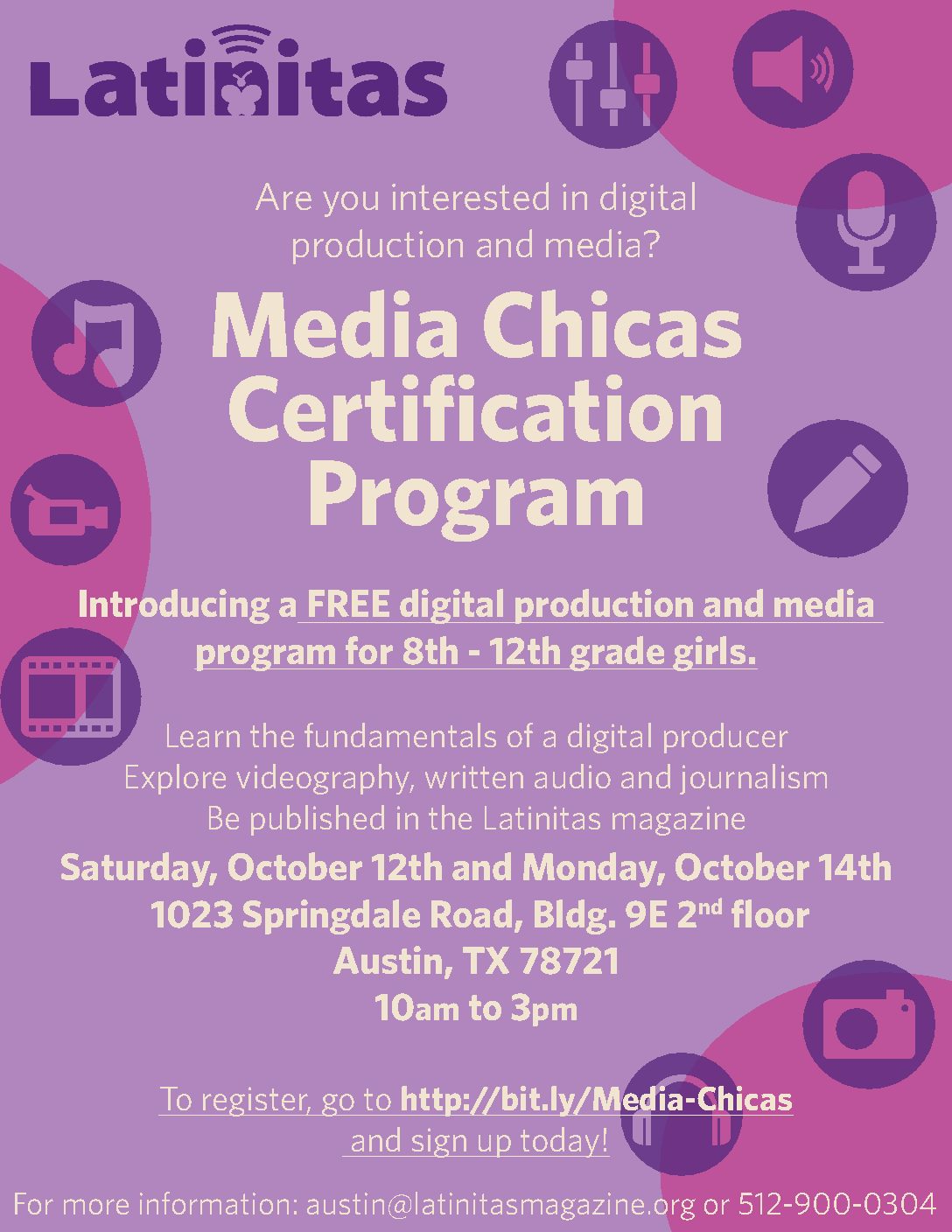 Ready to create your own story? Make your voice be heard and sign up for Latinitas' new teen reporter program–Media Chicas! This FREE two-day program will give you the opportunity to learn from professionals in the field of Journalism and take on first-hand reporting on local news! Get your work published in Latinitas online magazine, work alongside passionate individuals that will help you grow as a writer and ignite a passion for truth-seeking news reporting!
To register, click here!