Community Media and Technology Workshops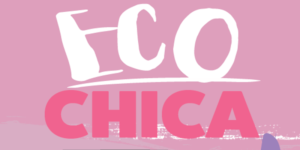 Eco Chica is a program by Latinitas El Paso supported by Texas Parks and Wildlife. The mission of this program is to blend the use of technology with nature and promote outdoor activities among our participants.
All of our workshops are FREE and take place at the Tom Mays Unit Trail.
Leave No Trace| October 13: Learn the 7 principles of leaving no trace and how to respectfully enjoy the outdoors, protect and sustain our wild space. 
Desert Adaptation| January 19: Learn why plants and animals are build the way they are to adapt to the hard conditions of the desert.
Art in the Park| April 13: Learn how to do landscape photography using elements such as wildlife weather, shadows, and lighting!
The Desert Comes Alive at Night| May 25: We close the program with a night hike. Join a park ranger as we explore the vibrant nightlife of the Franklin Mountains State Park.