5 Graphic Novels to Read This Summer
These graphic novels were not only written by authors of color, but they are also the perfect way to take a break from the summer heat, though you'll enjoy them no matter the weather.
Graphic novels are a great way to enjoy your free time, especially if you have an eye for graphic design. The following five graphic novels are surely as entertaining as they are visually remarkable.
I Am Alfonso Jones
by Tony Medina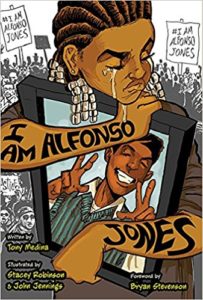 I Am Alfonso Jones is about a young boy whose life is taken by an off-duty police officer. Inspired by the Black Lives Matter movement, the novel centers around themes such as pride, justice, and empowerment in the African-American community.
March
by John Lewis and Andrew Aydin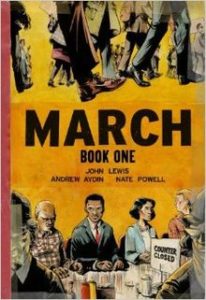 March is the first book in the series of graphic novels co-written by John Lewis, American politician, prominent civil rights leader, and activist. The three-part series is auto-biographical, centered around Lewis' life and career, as well as his experiences with activism during the Civil Rights movement.
(H)afrocentric
by Juliana "Jewels" Smith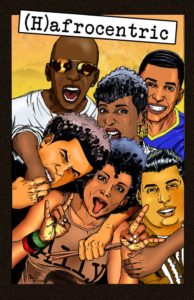 As the neighborhood surrounding their university begins to undergo gentrification, a group of millennials at the fictional Ronald Reagan University start a social media site — the first of its kind — to fight the new developments being made on their turf.
Ghosts
by Raina Telgemeier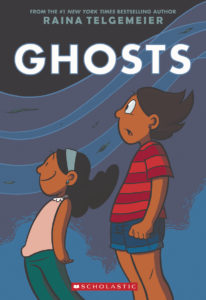 Ghosts is about a young girl named Catrina whose family is moving from their home in Northern California to a tropical island called Bahia de la Luna, where Catrina's younger sister Maya — who has lung difficulties — is to benefit from the cool, salty air of Bahia. To Catrina's dismay (and Maya's excitement), the sisters find that ghosts haunt Bahia, and they eventually venture to find them.
Photographic: The Life of Graciela Iturbide
by Isabel Quintero, illustrations by Zeke Pena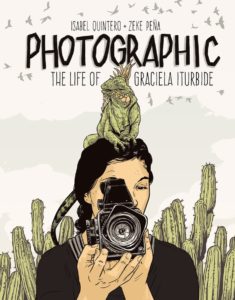 This graphic novel centers around the life of Mexican photographer, Graciela Iturbide. The novel highlights the hardships she faced being an aspiring artist in a conservative family. With stunning illustrations as well as some of Iturbide's real photographs on select pages, this novel is not only beautiful, but inspiring to artists everywhere.
No matter the genre, reading is a great way to spend your free time, as well as keep your mind sharp, which will pay off in school or work.
P.S. If you're in Austin, you can find any of these five novels (and more) at Austin Public Library!
Christine is a sophomore studying writing at St. Edward's University. She enjoys spending time with her Chihuahua mix, Frida. Follow her on Twitter @christineliza3.
Want to read more stories like this? Give us your feedback, here!
Latinitas Magazine is a project of Latinitas, a registered nonprofit. We are funded by readers like you, so please consider donating today. Thank you!