How One Latina Roller Skater Centers Her Identity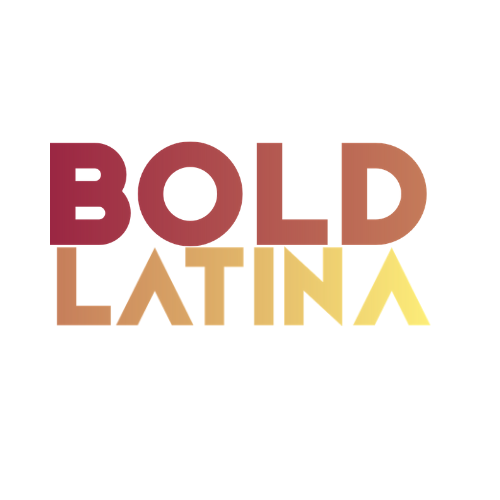 Originally published on BoldLatina.
Here at BoldLatina, we put a spotlight on members of our community doing unique, self expressing things.  This year, our Gram feed was populated by roller skaters and a Latina roller skater in particular, who skated to Latinx music, R&B/Soul and reggae was suddenly in our feed and a joy to watch. Who was this dope Latina unapologetic about her identity as a a queer Latinx and can we learn to skate like that too? One thing was for sure, Isabella and her fellow roller skaters brought back the nostalgia of roller skating.
Roller skating was always around but this year had exploded, grown in popularity, born from the Pandemic where people have gone back to the basics of old-school fun and activities. We can't go watch a movie, but we can get outside – let's dust off the roller skates or skateboard, shall we?
We catch up with Miami's own Isabella Bobadilla also known on the Gram as @PendejaOnWheels on why roller skating is a huge part of her lifestyle and how you can be inspired by roller skating for the soul. We later learned, that roller skating has a social justice history.
How did you decide to start roller skating, you appear to enjoy it very much – what got you into roller skating?
Almost 2 years ago, a friend of mine, @dori.skates, invited me to a roller skate with her at a rink by our university. When we showed up, it was completely empty! So we felt free to try different tricks and dance to the music. Each week we'd invite more friends and it eventually became a weekly outing we'd all do together. It became a really great place for me and my friends to mess around and make funny videos. We coined our skate group name #BiFurious because almost all of us were queer!
We have seen an emergence of old-school hobbies, activities, sports alike – and especially roller skating – is there something to why it is trending?
Being stuck in quarantine has definitely given people the down time to get back into old hobbies, like roller skating. But roller skating has been alive and thriving for years, especially in the Black community, so I'm glad they're finally getting the recognition they deserve now that roller skating has really blown up!
Being on wheels can be scary for some – what tips can you provide our audience if they want to start an activity like roller skating?
It's all in the squat!! If you ever feel like you're losing balance, pop a squat. Balance is so important to get down before you start learning tricks! And get safety gear ASAP.
Is roller skating for BIPOC a form of resistance? An act of self-care?
Yes! Both! Roller skating has such a rich history, back when rinks used to be segregated, a lot of activists, especially in the civil rights era, protested on skates! Even today, @skatefantacee organized a World Wide Roll Out Day in support of BLM and skaters showed out in so many cities! Even today, you'll see some rinks discriminate against certain wheels & clothing styles which are directly targeted towards Black skaters. I think every skater can agree that it's a form of self care, you feel like you're flying and dancing at the same time. Even when you do fall, it's awesome to see how your skating progresses and improves over time because you're too damn stubborn to stop.
What are you personally looking forward to in 2021?
I'm looking forward to becoming a better skater, meeting more skaters in my community, learning not to be too hard on myself, and continue skating and creating art/content with no expectations, just for the pure joy of doing it.
What do you believe our Latina/x community challenges are right now?
There are so many. With our current administration in office, it feels like our community is constantly being attacked and disrespected. Between the detention camps and COVID, the Latinx community has been hit hard this year.
If you could change one thing about the world today that would make it better for women,
especially women of color/Latina/x/Black Women, what would it be?
I'd love for the world to respect and protect Latinx/Black/Indigenous cis & Trans Women. Even as a skater, If I'm ever out skating alone, I very often get harassed and cat called. There are way too many instances of harassment and disrespect towards minority women which in turn leads to violence.
What in your opinion, makes someone a BoldLatina?
A Bold Latina is someone who lives in their truth! Someone who enjoys life and supports and uplifts those around them. A BoldLatina makes their ancestors proud.
Any advice for other BoldLatinas out there you would like to share?
You are strong, beautiful, smart, and FIIIIINE. Don't let anyone take that away from you. Bold Latinas also need some self-care, so always remember to take of yourself and your mind before you kick as.