With summer just around the corner, it's a great time to brainstorm activities to fill up these warm, sunny days. For the days you're craving a lounging, laid-back summer vibe, one of the best things you can do is arts and crafts, whether it be in or outdoors. As someone who personally loves filling their free time with craft sessions, here is my list of mediums to try for summer 2023. 
Macramé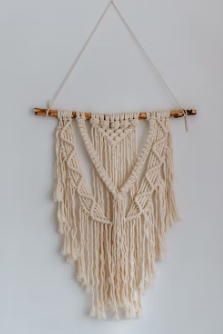 For those unfamiliar with this craft, macramé is a, "coarse lace or fringe made by knotting cords or thick threads in a geometric pattern." I've personally tried macramé and have fallen in love with this artistic medium the past year. There's something inexplicably relaxing about tying the knots for various macramé products. Some fun things to make include plant hangers or wall hangings. I've tried making a cat hammock and it was a blast. Whatever you choose to take on, macramé is a great craft to try and it makes for great gifts. 
Resin
Next up is resin, another versatile craft that would make great gifts. I've just gotten into resin recently, making things like earrings or coasters. Resin work involves using synthetic chemicals, "consisting of a noncrystalline or viscous liquid substance." There are different types of resin to use. For example, you can use UV resin for certain products like earrings. For other items like coasters, I would recommend something different like an epoxy resin, which air dries and takes longer to solidify. UV resin products solidify rapidly under a UV lamp, whereas epoxy resin products must air dry for hours. There are various molds you can use depending on what you want to make. Also, because you are working with chemicals you should wear a mask and gloves while using resin. 
Jewelry 
Above is an image of some jewelry pieces I've created. Jewelry has possibly been my favorite craft to explore from this list. I first got into jewelry-making as a hobby during the pandemic. I started by making beaded bracelets; from there, I continued experimenting, trying necklaces, earrings, resin jewelry, and more. Jewelry making is great because it encompasses some of the other crafts covered in this listicle, like resin. Right now is the perfect time to dip into jewelry making with summer approaching. Some of the products I've made, like my anklets, are a staple of my summertime aesthetic, and they're all the more special because they're handmade and sentimental. Something I definitely want to try for this summer is the cowboy hat bead decorating trend on TikTok. 
Scrapbooking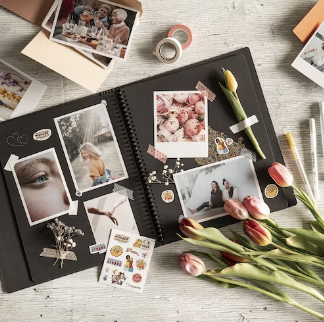 Scrapbooking is another perfect summertime craft to take on. I tend to save photos, ticket stubs, and other memorabilia throughout the whole year. Once summertime comes, I take this collection and spend hours outdoors sipping tea and having creative free reign as I immortalize happily nostalgic memories. Some of my go-to supplies include stickers, decorative tape, markers, and photos. 
Painting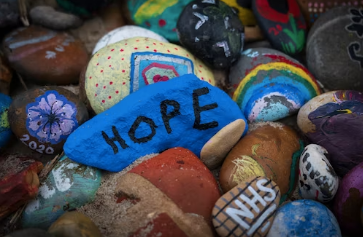 I'm certainly no painter by any means. Nevertheless, painting remains one of my favorite summertime crafts. Best enjoyed in fresh air and sunshine, my go-to is painting rocks. It's an easy, versatile canvas, and one of my favorite parts is partaking in the trend of leaving painted rocks as easter eggs on hiking trails or various outdoor hiding spots. 
Crochet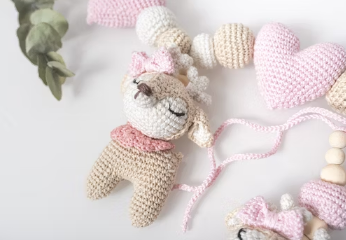 This last craft on the list is one I've never personally tried but have always wanted to. Going into summer 2023 I'll definitely make space to finally take on crocheting. What I've gathered from friends who crochet is that this is another easy, relaxing craft that's great for both outdoor and indoor settings (whereas other crafts like jewelry making and resin don't really work for days where you feel like lounging outside). For reference, crocheting is a type of needlework that involves only one needle. Common materials for crocheting are thread or yarn. You can try making cute keychains, crochet tops, bags, and more for this summer; I personally want to try a crochet bag. 
Sources:
Britannica: https://www.britannica.com/art/macrame
Britannica: https://www.britannica.com/science/resin
TikTok: https://www.tiktok.com/discover/Cowboy-hat-decorating-bead