By Anna Martinez
Model Sofia Jirau is helping transform the Victoria's Secret industry one catwalk at a time. 
Jirau is a 25-year-old Puerto Rican model who will be walking in Victoria Secret's Love Cloud Collection. She is the first model with Down Syndrome to walk for the company. The Love Cloud Collection is part of Victoria's Secret move towards inclusivity. This collection will be promoted by 18 models with different backgrounds. Among them are Miriam Blanco who has cerebral palsy and Sylvia Buckler who is pregnant. 
"Alavett," says Jirau regarding her role in the campaign. "Alavett" is the model's life motto and it means "I love it." She took to her Instagram to say that she loves what is happening and that there are no limits. Through her social media pages, she has continually expressed gratitude and enthusiasm for the changes that are coming. 
The Love Cloud Collection, however, is not where Jirau launched her career. She made her debut at the 2020 New York Fashion Week.
Jirau said that this opportunity "es un sueño hecho realidad," (was a dream come true) on her Instagram. The young model hopes that through her modeling career she can empower other people with Down Syndrome. She hopes that they see that they are capable of having a job, housing, or adequate education. She hopes to show people with Down syndrome they can still pursue their goals and dreams.
"Even if they have Down syndrome, they can still model, they can still have jobs," she told CNBC.
Jirau has also launched a worldwide campaign titled "Sin Limites." This campaign is working to raise awareness about Down syndrome. The campaign can be found at  limites.info. Through this website, Jirau shares myths about Down syndrome, stories of other individuals with Down syndrome and provides resources. 
The young model also uses her platform on Instagram to raise awareness. She periodically posts profiles of different individuals with Down syndrome and shares a brief profile on them. Her Instagram account is an invitation to all and a reminder that life is limitless. 
Her page is also filled with all of the glam one would expect from a model. Jirau documents her workouts, her outfits and her makeup routine.
The model's page is truly empowering to other women everywhere. She has created a bright and uplifting atmosphere. Jirau shared her greatest advice with NBC News recently:  "I'll tell everyone to just dream. To dream, because every dream can come true."
Not only is the young model the first person with Down syndrome to walk the Victoria's Secret runway, but she is using her platform to incite change. 
Jirau is a young Latina who is bringing diverse voices into the modeling industry and the world as a whole. She has used her passions and grit to create a platform and has used it for good. 
Jirau is a reminder that although the world may be a little behind in its move towards inclusivity it is happening. Jirau has achieved a feat previously thought impossible: Inclusivity. She has opened the doors for others to do the same across industries. She did not stop with her modeling career, or with her Instagram, she started a nationwide campaign to uplift others. 
One of the most inspiring attributes of the young model is that she has set out to share the stories of others. The change will not stop with her, it will continue because of her. She is taking the modeling world by storm and she loves it.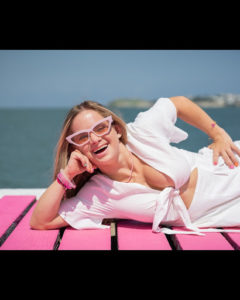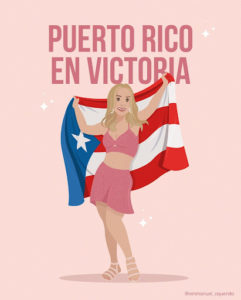 Images courtesy of Google Images.
Want to read more stories like this? Please give us your feedback here!
Latinitas Magazine is a department within Latinitas, a registered nonprofit. Readers like you fund us, so please consider donating today. Thank you!