Music is a constant in my life, at all times. Not just because I have learning disabilities that make it difficult for me to concentrate fully without some kind of background noise, but because I also genuinely love all things music. I grew up listening to a variety of genres, from Sundays cleaning with my mom who would blast Bachata for the entire block to hear, to my dad who'd play Gun's N' Roses in the car, while my brother would rap along to Biggie. 
I'm constantly on the lookout for new music from all genres which has lead me to discover some incredible artists! Especially the ones on this list. Also, a warning that this may be the only list of current music you come across that does NOT include Bad Bunny. Do I need to include Bad Bunny when I stumble across him without choice? Some need not be included. 
Here's my list for the top 5 songs I currently have on repeat: 
1. "Peli-culeo" by Cazzu (Argentina)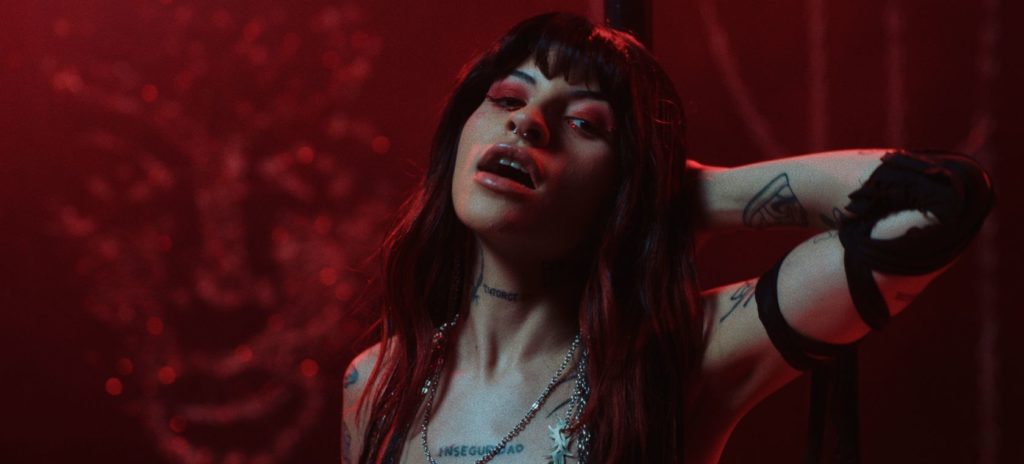 Cazzu has been a jack of all trades when it comes to her involvement in music, having been a self identified rockera as a native of Argentina and a rapper before delving into the widely popular latin trap genre. Latin trap is a genre that descended from southern hip hop, reggaeton and latin hip hop. The genre is comprised of beats that sound like dembow and reggaeton paired with a mixture of rapping and singing vocals that are often done through autotune effects. Cazzu is often referred to as "La Jefa" or "The Boss," and has acquired her biggest following as a trappera artist. Her music videos on YouTube have millions of views and her collaborations include "Las Nenas" with Farina, La Duraca and Natti Nasha, "Malefica" with Maria Beccera, and "Peli-Culeo" with De La Ghetto and Randy, the song on this list. 
To start off, I am *obsessed* with the music video. Cazzu is dressed in a shimmery and revealing two piece while portraying an exotic dancer twirling around a pole. The outfit is a strong contrast to her regular appearance, which is often quite androgynous, making her seem even more sexy now that we get to see this side of her. 
The song itself includes lyrics about a woman who "dances like a stripper" or, "ella baila como una stripper." Cazzu dubs in De La Ghetto and Randy's parts too since they do not appear in the music video. However, Cazzu includes a detailed description at the end of the music video and describes it as a musical collaboration with Tototatuer, Aldana Vega, Julieta Duich, and Facundo Ballve. Artists acknowledging they are not the sole mastermind and sharing the spotlight is admired and always appreciated. 
2. "Besos" by Irany y David (Mexico)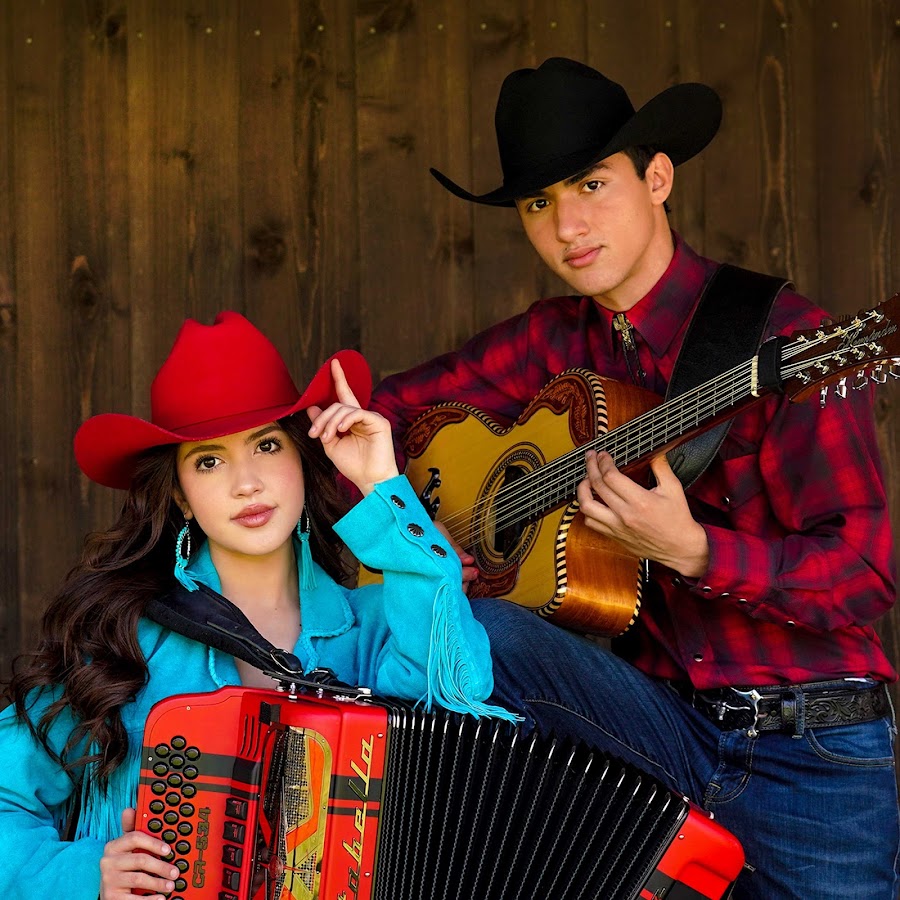 As a Mexican-American, Regional Mexican music is embedded in my DNA. I've maintained a strong connection to my culture, especially the music and the culture attached to it. I've even had the opportunity to photograph artists like platinum selling Corrido singer Gerardo Ortiz. This next song on heavy rotation for me is sung by the duo Irany and David, or Irany y David. The two musical siblings state they wanted to reflect a similar brother-sister duo to that of Jessy y Joy. Like Cazzu, Irany y David played a variety of genres before arriving at the Norteño genre, including rock and pop. 
The sibling duo have found fame through Norteño music, a genre that combines elements of German Polka and the corrido, or Mexican ballad. The classical guitar and accordion are staple instruments of the genre, without which you would not be able to have Norteño music. 
Given my love and life-long exposure to the genre, keeping up with the evolvement of it comes naturally to me. A valuable media source for me is Pepe's Office show on YouTube, where esteemed journalist Pepe Aguilar invites artists he's discovered over to perform live in his office and also interviews them. This is what led me to Irany y David. 
I was immediately impressed by the command of voice and attention that Irany has, and even more so once she began singing. At one point, she discusses the need to have particular vocal characteristics to differentiate Norteño singers from others. You can hear she has worked on this, specifically the elongation of vowels and vibrato, which is a common use of Norteño singers in the genre. Listen to their live performance of "Besos" and hear their story below: 
3. "Dame Lo Que Quiero" by R.K.M. y Ken-Y (Puerto Rico) 

Now, I know this is not a new track for many people, especially if like me, you grew up during the boom of Reggaeton into the mainstream. I was born in 95, and so I was at a prime age for music discovery when Daddy Yankee helped break Reggaeton into the world with "Rompe" in 2003. As a native New Yorker, it was also inevitable for me to be exposed to and fall in love with the genre. Which is why even though I am not Puerto Rican, I have a great love and respect for the genre and its significance in my upbringing. 
One of the gems to come out of this early mainstream era (and it's important to specify because Reggeation was active long before it broke into the wider public sphere) was R.K.M. and Ken-Y's album "Masterpiece: Nuestra Obra Maestra." Released in 2006, the album is a staple in my discography and on active replay at least weekly. The album title, which is a statement I agree with, speaks to the very meticulous execution of Reggaeton that the duo carry out on the album. As the first song on the album,"Dame Lo Que Quiero" is a perfect introduction to the very melodic voice Ken-Y has, so much so that I would consider him a singer, not a rapper like I would R.K.M. This is an aspect of the genre that I miss and desperately wish it would come back. 
The boom Bad Bunny has made and the way in which he has exposed a new audience to the Reggeaton genre makes it necessary to acknowledge those who walked so Bad Bunny could run. 
4. "Somos Iguales" by Ozuna ft. Tokischa (Louchie Lou and Michie One) (Dominican Republic)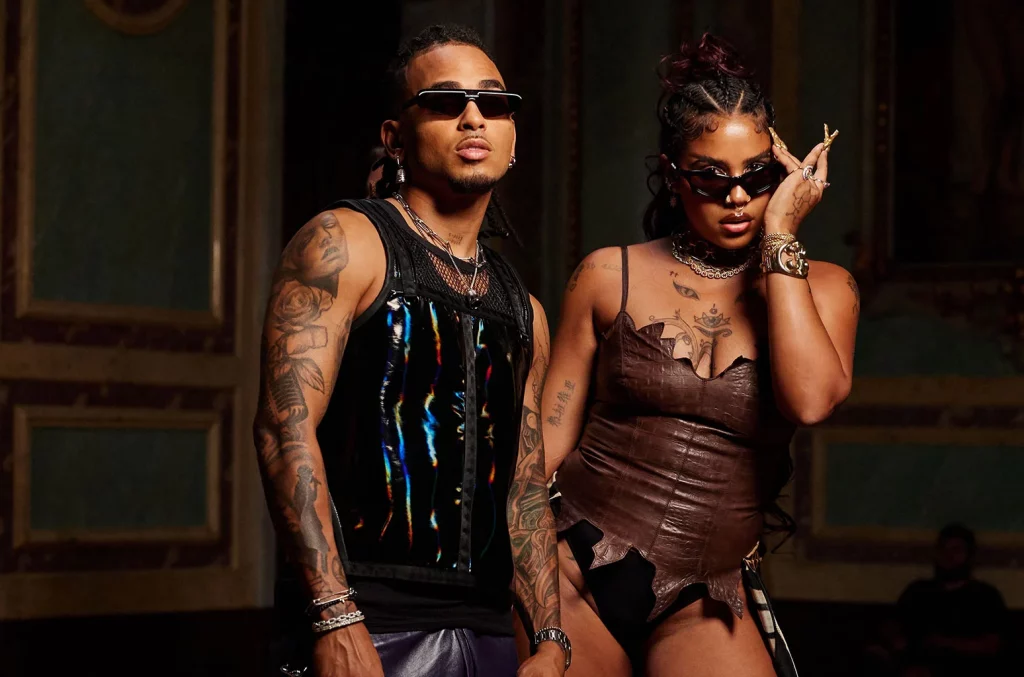 Tokischa is no stranger to controversy, as her entire image has revolved around her risqué outfits, explicit lyrics, and at times offensive music videos, which have kept people talking about her. This rebeldia has even led her to recording and performing with the once queen of controversy, Madonna. This may be the reason why she is both one of the most sought out artists and one of the most censored. Regardless, the Reggeaton and Dembow genres as well as their listeners are fans of such rebellious attitudes, which makes it a perfect space for people like Tokischa to thrive in.
Controversial himself, Ozuna has been quiet for the past year making music of his own, only recently releasing "Somos Iguales," which translates to "we are the same," with Tokischa. The single speaks on Tokischa being his woman equivalent, and also speaks on the ways Tokischa has become so controversial that she often gets banned from Instagram and TikTok. According to Billboard, Ozuna states, "I wanted to generalize that we are all the same, things are not as complicated as before. There are many open-minded people nowadays." This perhaps in reference to the ways that although she (Tokischa) is looked down upon by many for her explicit persona, she is just like everyone else.
My favorite part of the track, however, is the sampling of Louchie Lou and Michie One's "Rich Girl." You may recognize it as it became a gold certified single and sky rocketed Gwen Stefani's career back in 2004. Many people still have no idea this is actually not an original Gwen Stefani song, and is instead a song by Louchie Lou and Michie One, a British Reggae/Dancehall duo who also gained popularity with their original song, "Rich Girl."
You just have to love not only the usage of the original track by Ozuna and Tokischa, but also the *act* of crediting them in the song title itself, showing homage to the originals and exposing new audiences to them as well.
5. "Siendo Sincero" by Yahritza y Su Esencia (Mexico)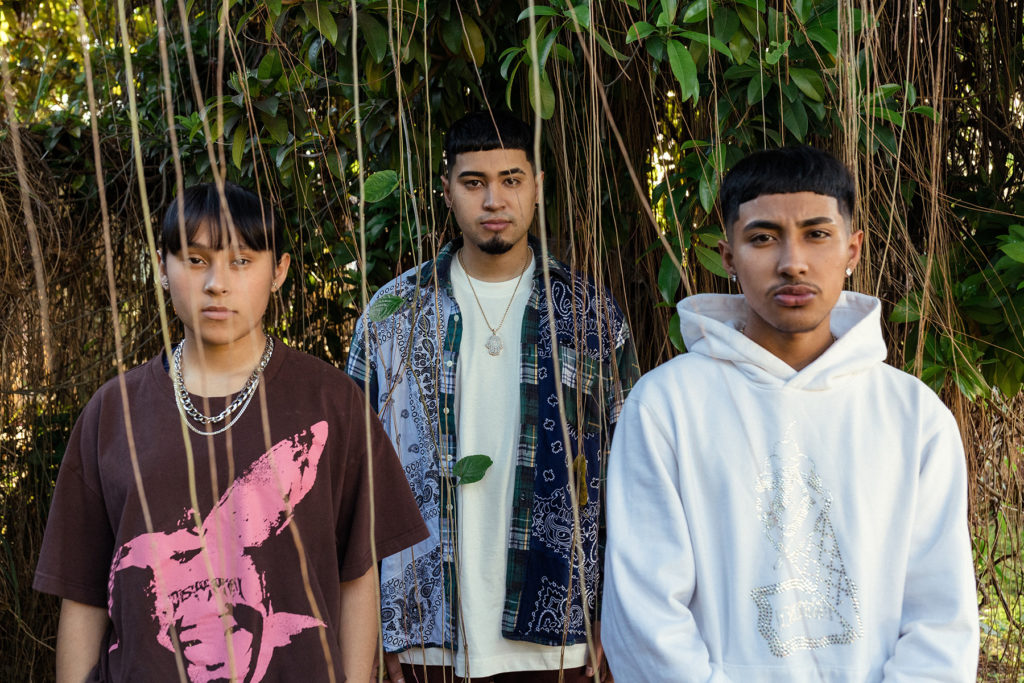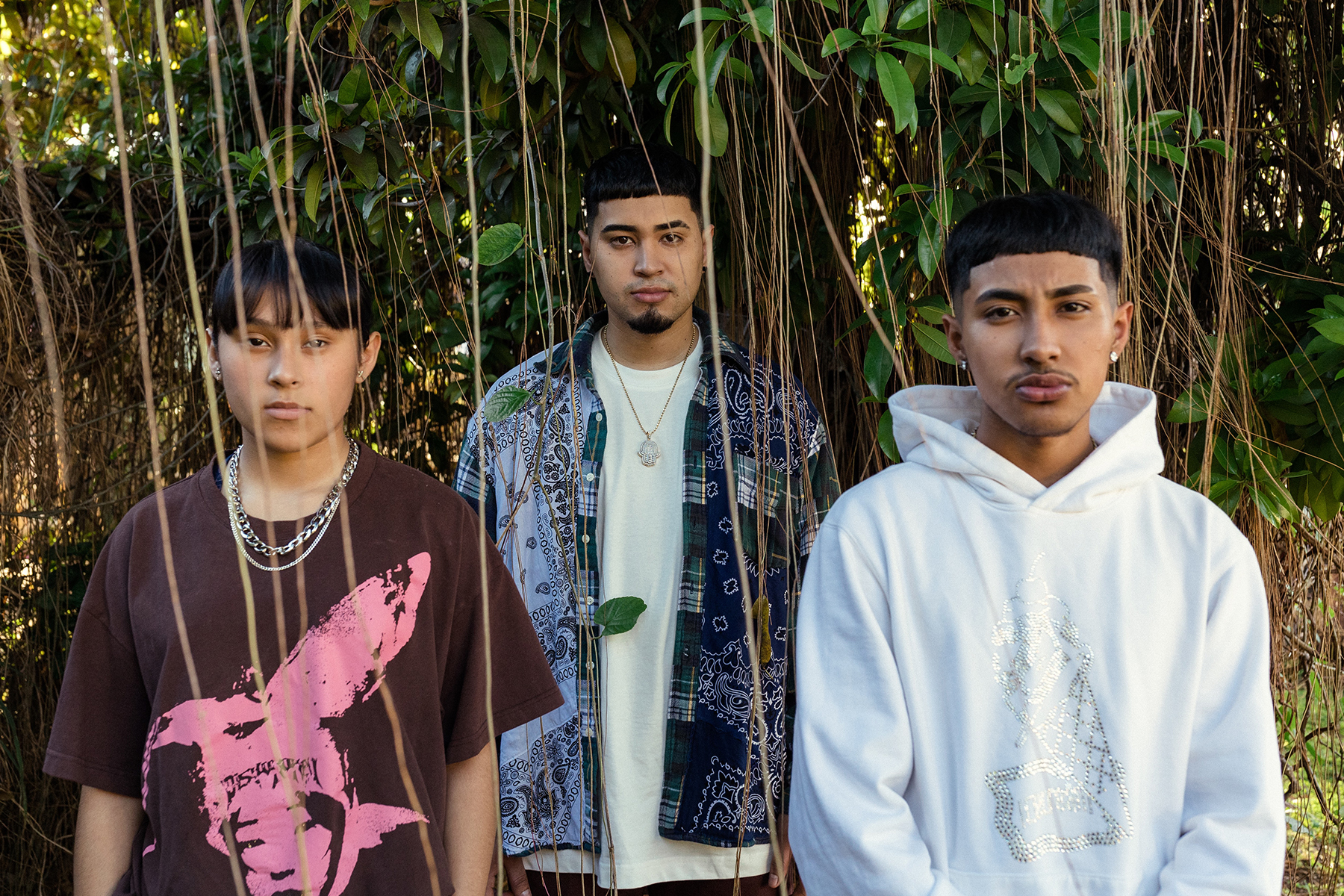 Yahritza y Su Esencia are one of the most popular up-and-coming artists from the Mexican regional music scene and a band who found their exposure on none other than TikTok! The lead singer Yahritza's unique voice and the sadness that, while a part of most regional Mexican genres, is expressed in a very explicit and painful way through the guitar's melodies and Yahritza's vocal tone.
Under the rock genre sits a very common but not well known sub-genre called sadcore. Often the genre consists of alternative rock characterized by sad lyrics and down beat tempos. Think Mazzy Star, Lana Del Rey, and if you're a real emo fan, Texas Is The Reason. I think of artists like Yahritza y Su Esencia as creating the equivalent of sadcore for the Mexican Regional Music scene, or what they call "sad tumbado." If you're a fan of Ivan Cornejo, he would fall under this category as well.
Yahritza's androgynous look accompanied by a high pitched voice full of emotion has become a staple on TikTok and even led the group to being featured on Pepe's Office. The band's album "Obsessed" was released earlier this year and the band has nearly 3 million listeners on Spotify. Listen below to the band's full appearance on Pepe's Office below: