Hey Latinitas! If you're looking for something to do this summer, without the risk of getting a sunburn, Austin Creative Reuse is the place for you. Not many people have heard of this earth-friendly Austin gem, but ACR's aim is to divert waste from going to landfill while also providing the City of Austin with a place to buy and donate pre-owned crafts. This unique craft store adopts a thrift-like approach, reselling used crafts, toys, decorations, stationery and other knick knacks for a dollar or less. Shopping here is beneficial to the planet and your budget!
Located on Middle Fiskville Road, ACR is an oasis for the crafty and environmentally-conscious alike. If you're looking for a way to get crafty on a budget, or become more involved in helping to implement sustainability practices in your life, you should definitely check out ACR.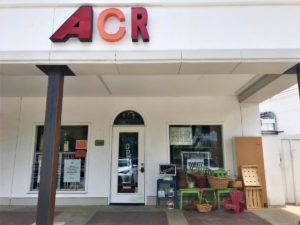 The store itself is adorned with homemade signage made from upcycled materials such as cardboard, newspaper and old pieces of metal. The aisles of the store are made up of rows of metal shelves, where used crafts and other supplies fill cardboard and plastic bins.
If you want to spend more time in this space, ask any employee about their volunteer opportunities. And, if you're looking to shop in bulk for an upcoming event or craft party, there are five dollar bulk buckets available in the back of the store, where customers can fill a bucket with the items of their choice for only five dollars.
ACR also promotes sustainability practices and works to ensure that they are meeting the standard the City of Austin has for recycling and sustainability. In terms of their track record, since 2012, ACR has prevented over 146,000 pounds of trash from going to landfill!
This is a great place to shop for art supplies on the cheap, while also reducing your carbon footprint. If you're not in Austin, take this opportunity to find a creative reuse store near you!
Don't forget to:
1) Share this post.
2) Tag us on social media when you visit any of the hidden gems from this series.
3) Send us suggestions for more hidden gems in Austin or El Paso!
Christine is a sophomore studying writing at St. Edward's University. As an officer for her school's sustainability club, she enjoys talking about and coming up with ways to be kinder to the planet. Follow her on Twitter @christineliza3.
Want to read more stories like this? Give us your feedback, here!
Latinitas Magazine is a project of Latinitas, a registered nonprofit. We are funded by readers like you, so please consider donating today. Thank you!