AUSTIN, Texas—Research has shown that around 50 percent of 13-year-old American girls are dissatisfied with how they look. This number increases to almost 80 percent by the time girls reach 17-years-old –the access to social media contributes to these numbers. At Club Latinitas this week, our program leaders sought to change the mindset of negative body image among the chicas. 
Throughout clubs, the chicas drew inspiration from Wendy Ewald's "The Best Part of Me," a book that presents children's answers to the question 'what is the best part of you'? The girls identified a part of themselves they love and used photography skills and techniques to take a picture of it. They then wrote a short paragraph, creatively describing why that part of them is admirable.    
This is what the chicas had to say: 
1. "I love my body because it's unique…I'm unique because I can speak two languages, English and Spanish," said Kimberly.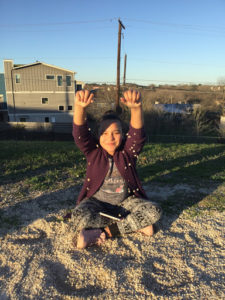 2. "Me gustan mis ojos porque puedo ver mis logros y dibujos. Y eso me hace feliz," said Regina.
"I like my eyes because I can see my achievements and drawings. That makes me happy," said Regina.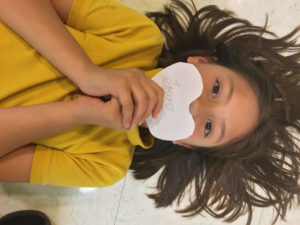 3. "My wonderful eyes let others see my curiosity and kindness and they show the beauty within me," said Kaia.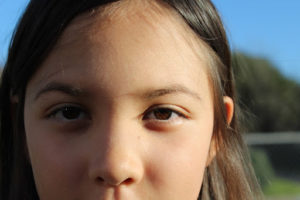 4. "The best part about me is my hands because they show my talent. I love my hands because they help me draw the things in my imagination. They show something important about me," said Natalie.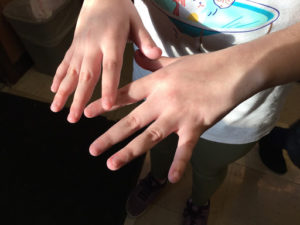 5. "The best part about me is my eyes because I can see my mom and my real dad. My dad has my eyes and my sissy has my eyes. My sis lives in California," said Jasmyn.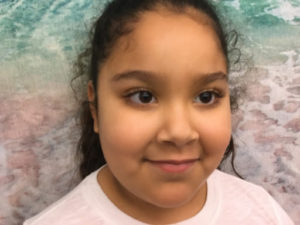 6. "I like my mole because not that many people have a mole. I like my mole because it makes me unique in my own cute way," said Genesis.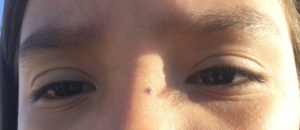 It's important to remember your uniqueness will shine the brightest even on the toughest days when you don't feel like yourself. Together, Latinitas is able to encourage young chicas to honor their individuality. You are the one who defines what is the best part about you.
Translations provided by Vanessa Batz.
Want to read more stories like this? Give us your feedback, here!
Latinitas Magazine is a project of Latinitas, a registered nonprofit. We are funded by readers like you, so please consider donating today. Thank you!