By Lacey G. Segars
AUSTIN-There are many struggles that come with carrying marginalized identities. Being a woman of color and identifying as LGBTQ+ can come with many obstacles, especially when you are also an influential person or a celebrity. These five women use their experiences as queer Latinx to empower others to be proud of who they are and encourage people who are from marginalized identities to stand up for what they believe in.
1. Michelle Rodriquez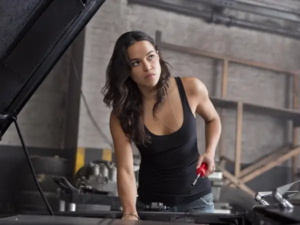 Michelle Rodriguez, famously known for her role as Letty Ortiz in the "Fast and Furious" franchise, came out as bisexual in 2013 after rumors surrounded her sexuality. In an interview with Entertainment Weekly she explained, "I've gone both ways. I do as I please. I am too curious to sit here and not try when I can. Men are intriguing. So are chicks." Entertainment Weekly has since commended her success by saying she is, ""arguably the most iconic actress in the action genre, as well as one of the most visible Latinas in Hollywood."
2. Lauren Jauregui
Former member of Fifth Harmony, Lauren Jauregui came out as bisexual after Donald Trump was elected to office in November 2016. She wrote a letter for Billboard Magazine expressing her concerns surrounding his election and what it would it mean for her as a "bisexual cuban female artist." Since then, she has been active in supporting the LBGTQ+ community by speaking out about her own personal identities and experiences.
3. Salice Rose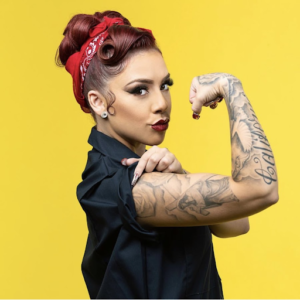 Salice Rose is a well-known comedian displaying her work mostly on YouTube. She got famous on Vine and is also active on social media platforms such as Instagram, Snapchat and TikTok. Salice came out as bisexual and is an open advocate for LGBTQ+ individuals who are also religious. She actively uses her publicity to encourage religious LGBTQ+ people to maintain a relationship with God and church because she believes God loves everyone regardless of sexuality or any other marginalized identity.
4. Stephanie Beatriz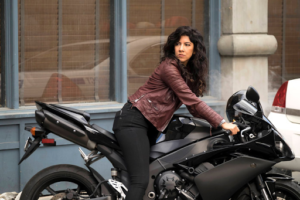 Stephanie Beatriz came out publicly in 2016 after supporting another person's sexuality on Twitter. She was already known as being open to relationships with women by family and friends but it was not public until this tweet. Her character Rosa Diaz in popular series Brooklyn Nine-Nine, also recently came out as bisexual on the show. Beatriz has been vocal about her experience as a bisexual woman who is married to a man and how being in a heteronormative relationship does not make her any less queer.
5. Cameron Diaz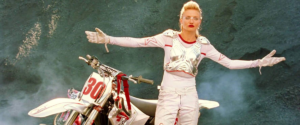 Cameron Diaz is very well-known in Hollywood and has been open about her sexuality for many years. Although she has never openly identified as straight or bisexual, she has made it clear to the public that she is sexually attracted to both men and women. She is an advocate for free love and explains that she appreciates the beauty of women as well as men.
Women, minorities and LGBTQ+ individuals are often discriminated against and stereotyped in various different sectors of life, including the workplace. Having their personal lives on display can come with many issues, but these women use their status as a platform to support and empower others with similar identities and experiences.
Want to read more stories like this? Give us your feedback, here!
Latinitas Magazine is a project of Latinitas, a registered nonprofit. We are funded by readers like you, so please consider donating today. Thank you!