1. Swarm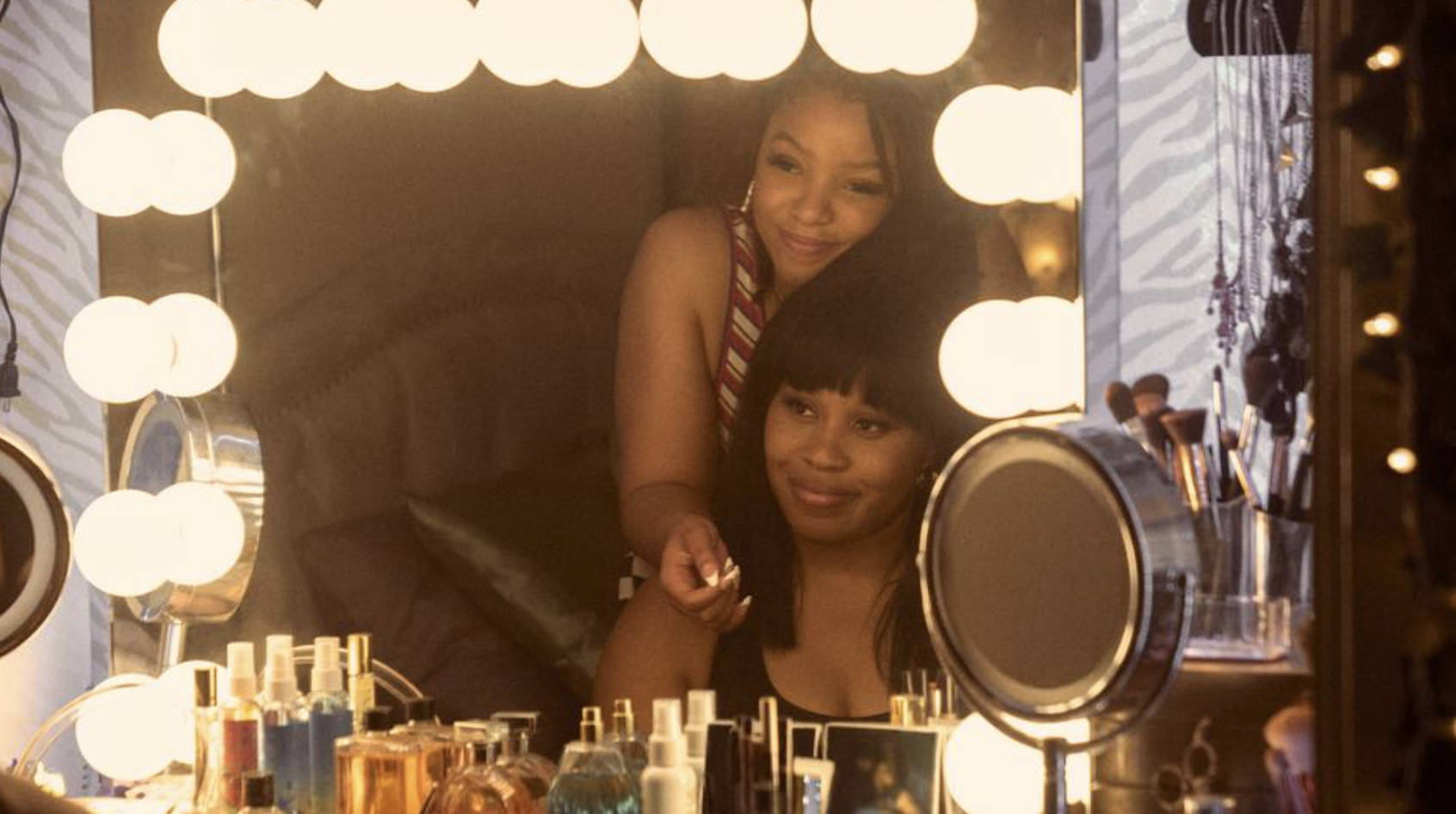 Yes, we are starting with a TV show, but it really was my most-anticipated premiere, and god did it pay off. Swarm is an Amazon Prime original created by Donald Glover (yes that Donald Glover) and showrunner Janine Nabers, directed by, once again, Donald Glover and Adamma Ebo, and starring Dominique Fishback and Chloe Bailey. The show focuses on Dominique's character, Dre, and her obsession with the Beyonce-esque artist Ni'jah, and her real-life best friend Marissa, who is beautifully portrayed by Chloe. As a horror fan, I had been foaming at the mouth to catch even a glimpse of this psychological thriller series. Thankfully, I was able to attend its premiere at SXSW this past Friday, which offered an exclusive viewing of the first two episodes. I have so many thoughts, but the one that wouldn't leave my mind after the premiere was over was wow is this show going to be big. I mean Euphoria big. I mean, Dominique becoming a household name big. I mean, instant horror classic big. 
Let's start at the basics, the show is an Amazon Prime original, and boy is it original. Most shows are literally pitched as a cult classic we already love, with a twist. New Girl, it's Friends with a twist. Friends, it's Living Single with a twist. Swarm is incomparable to any other show. In a league all of its own, with a concept so fresh and modern, it feels like I'm watching something be created in real time. A mainstream show, backed by a huge corporation, that centers not only Black people but Black women, as the main players in a psychological horror series. It's brilliant and brilliantly acted. Dominique Fishback is an insane talent, and I truly hope her haunting portrayal of Dre wins her the recognition she's been deserving. I will warn you, this show is not for the faint of heart. It is incredibly disturbing. There were so many twists and turns, even in the first episode. If you're not well-versed in psychological horror or gore, it might be upsetting. That being said, it is well worth the watch. 
Swarm came out today, and you can watch Season 1 here on Amazon Prime.
2. Flamin' Hot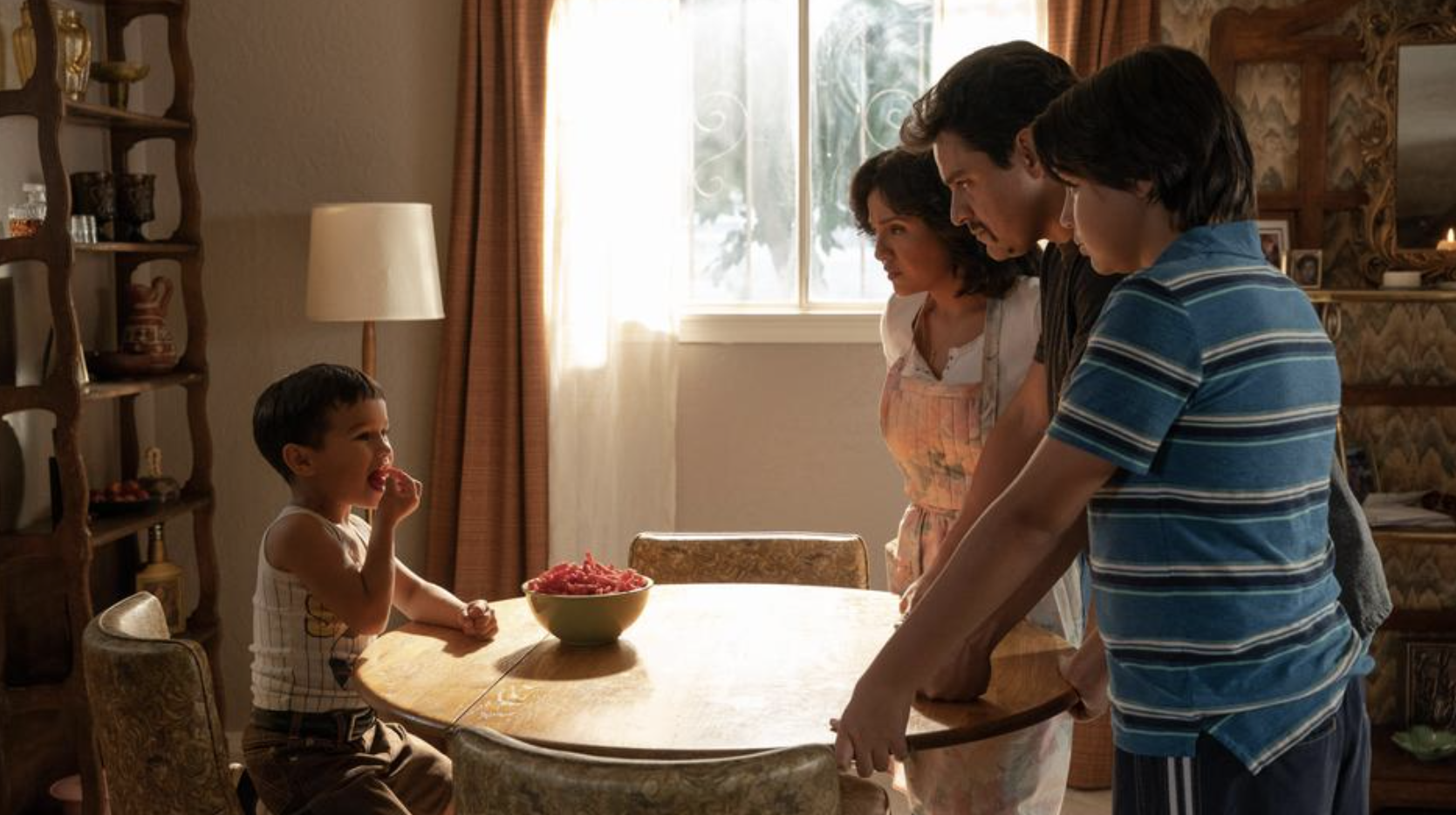 I did a full review of this film, so if you want a more in-depth look at my thoughts, definitely check it out. However, in summary; this movie is incredible. To quote the film's description, "Flamin' Hot is the story of Richard Montañez, the Frito Lay janitor who channeled his Mexican American heritage and upbringing to turn Flamin' Hot Cheetos into a snack that disrupted the food industry and became a global phenomenon." Eva Longoria makes her directorial debut and the film was written by Linda Yvette Chávez, whom we've interviewed before, and Lewis Colick, based on Richard Montañez own book Flamin' Hot: The Incredible True Story of One Man's Rise from Janitor to Top Executive. The film stars Jesse Garcia and Annie Gonzalez as Richard Montañez and his incredible wife, Judy. 
Flamin' Hot is inspiring. I mean Flamin' Hot Cheetos have been around my whole life, and I didn't even know that there was a story behind them. Let alone that at the center of that story was a Mexican man, just trying to do his best for his family. The film highlights the importance of women, specifically Judy. Showing how much his success was a team effort. It couldn't have happened without her, and he is the first to admit it. Flamin' Hot is also inherently Mexican. It doesn't just feel like you're watching a story about a Mexican man, it feels like every aspect of the film has his heritage and culture sewn into it, and in some ways it does. Flamin' Hot was written by a Mexican, directed by a Mexican, and largely acted by a Mexican cast. It's authentic and inspiring, and hilarious for a film that also made me cry more than I'd like to admit. 
Flamin' Hot hits Hulu on June 9, and I highly recommend giving it a watch. 
3. Black Barbie: A Documentary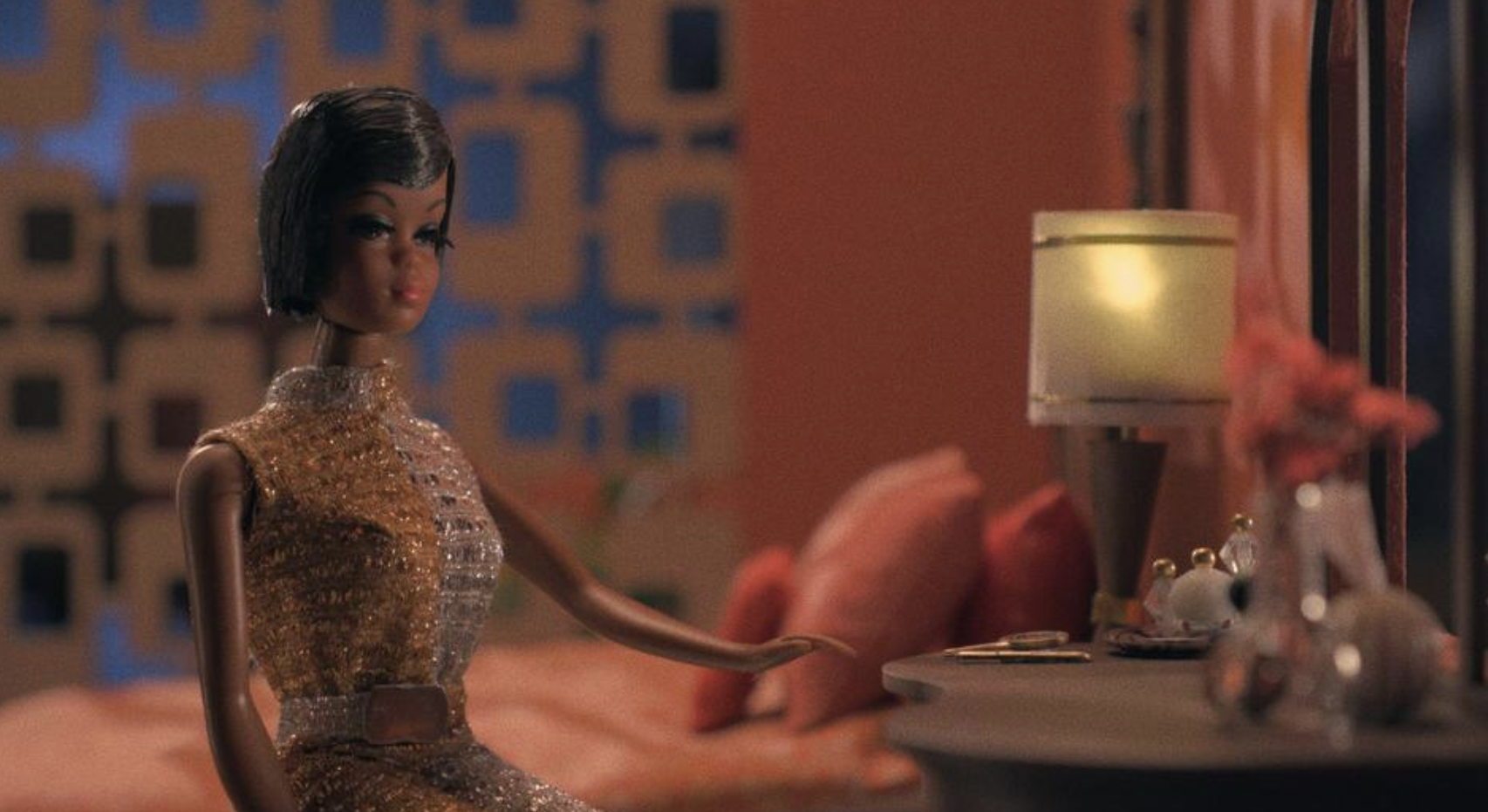 Do you know the story of Black Barbie? Do you even know there is a story about Black Barbie? When bored one day filmmaker Lagueria Davis decides to ask her aunt Beulah Mae Mitchell why she collects Black dolls, having no idea she was about to unearth the story of how Black Barbie came to be, and how her aunt was the one who made it happen. An inspiring and ever-important tale, Black Barbie: A Documentary offers a deep dive into the history of Barbie and how a lack of genuine diversity altered the self-image of People of Color for decades. It's a celebration of the original Black Barbie, and a cautionary tale about the after-effects of growing up not seeing yourself as the main character in your story. 
As someone who played with dolls religiously, and is a self-proclaimed "Bratz girl" because the lack of diversity in Barbies left 7-year-old me creatively stifled, this documentary hit the nail on the head. Black Barbie looks Mattel in the eye and examines the moments in which they got things right, and the moments where they failed. All while highlighting the team of extraordinary Black women at Mattel who made Black Barbie happen. Black Barbie goes beyond history, touching on the lack of diversity in Mattel media, and how certain acts can be viewed as performative rather than authentic. How, for example, they outwardly preach Barbie as a diverse brand, but only ever make movies centered around the White blonde Barbie. It's okay though. If Mattel isn't going to give Black Barbie her own movie, Lagueria Davis sure will. 
4. Self Reliance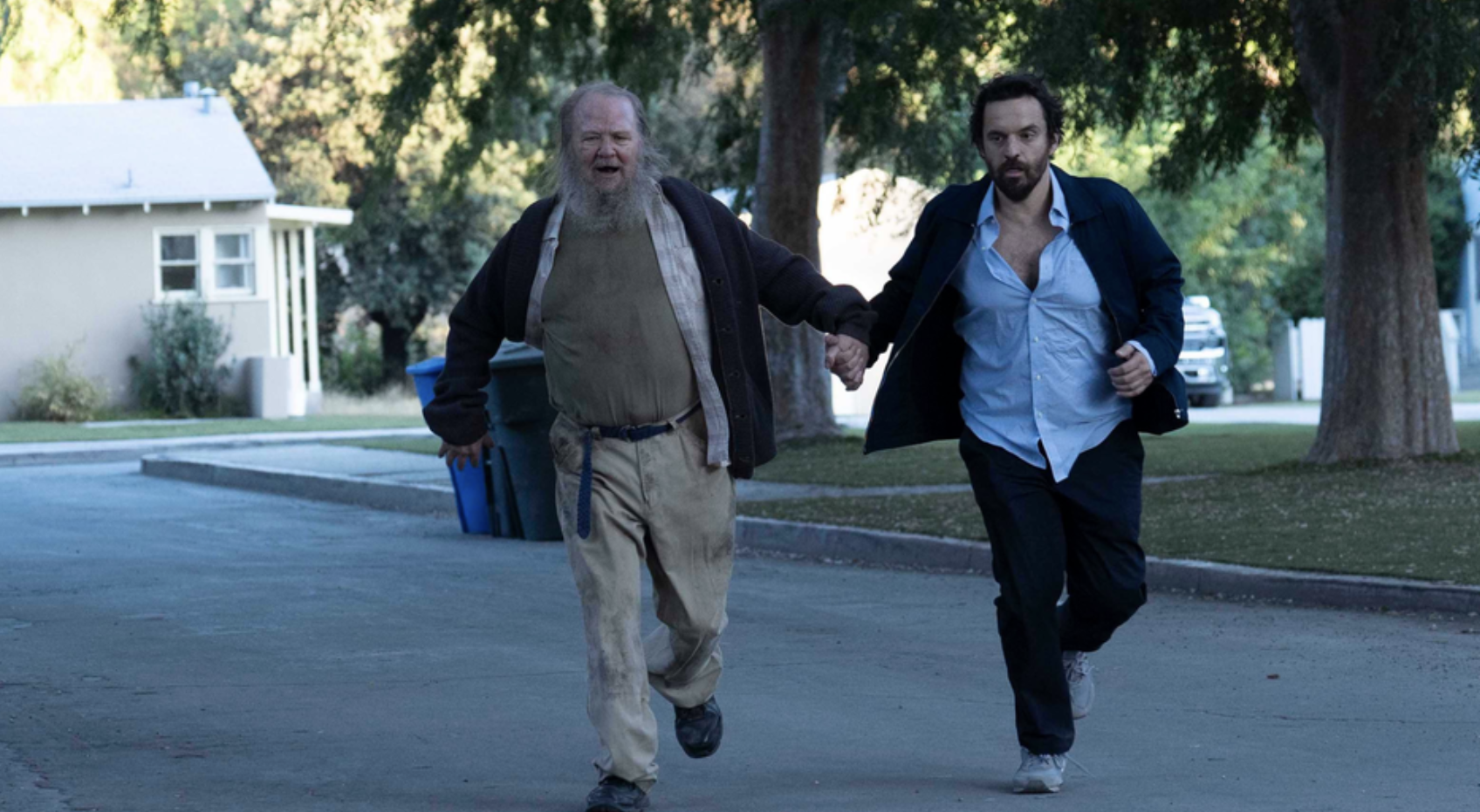 Self Reliance is a hilarious indie flick created, directed, produced, and starring Jake Johnson that explores feelings of loneliness through its outlandish premise. Tommy is a boring man with a boring routine, aimlessly going about his day when he's stopped in his tracks with an offer he can't refuse. A million dollars to be a contestant on the Dark Webs' biggest Reality Show. The only catch? The other players are trying to kill him and will be doing so for the next 30 days. There is a loophole though, they can only attack when he's alone. As a fan of any premise akin to The Purge or The Hunger Games, I knew I had to check this out when it premiered last Saturday at SXSW, and I'm so happy I did. 
Jake Johnson brings his trademark sense of humor to what could have been a pretty disturbing film. Fortunately, it's a heartwarming tale about finding your inner strength and facing your demons head-on. Jake wrote the film during quarantine, and that inherent need to connect, and the stark disconnect everyone was feeling, is everpresent throughout the project. The film feels grounded, and the indie aesthetic offers the perfect lens to broach these topics. Self Reliance tackles big themes with wit, humor, and a sense of logic that as a horror fan, I really appreciated. If you're into a movie that'll make you laugh only to rethink every decision you've ever made afterward, I highly recommend checking out Self Reliance.