SXSW is a lot of things; a film festival, a major conference, a great way to explore a big city, but perhaps the biggest aspect of SX is its exceptional live music. Being that I'd never attended, I was a little intimidated by the insane amount of artists available on their roster. I didn't know where to start, so I decided to go for one day and hit up as many venues as I could. By the time midnight spun around I was exhausted, though determined to report back my findings. Here were my top artists from that night. 
1. Girli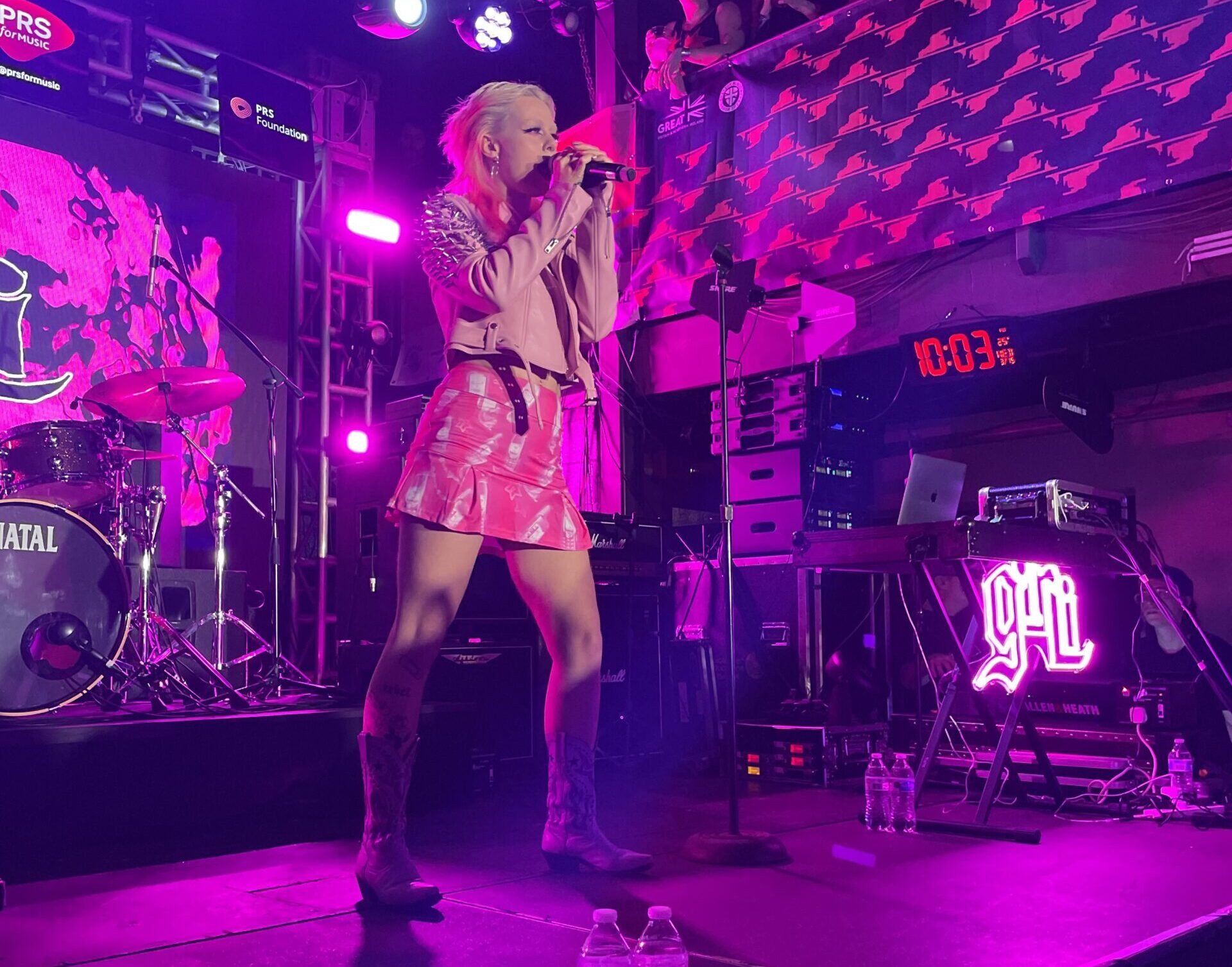 Girli is the only artist I saw that day that I had any previous knowledge of, and I had a lot of knowledge about Girli. I've been a fan for a little over five years, though I'd never gotten the opportunity to see her live, but that was all about to change. Girli is a British pop/ rockstar based in London who's best known for her iconic appearance and even more notable vocal stylings. Her songs cover a wide variety of topics from self-hatred to female rage to breakups to queer explorations, and I was absolutely ecstatic to hear them all live. I found her at the British Music Embassy in The Courtyard, a venue that was housing an all-British lineup of musicians. Even though the Embassy was packed, I arrived just in time to make it to the front row. 
I knew Girli would be good, heck I'd been a fan for a reason, but I had no idea she would be that good. Girli has a rather eclectic voice that goes up in these satisfying squeaks at times, and while that all sounded amazing in a recording I had no idea if she would be able to replicate those takes live. Let me just tell you, she did. Flawlessly. Her song "Friday Night Big Screen" has this massive belting and squeaking chorus that she sang masterfully. I know she's marketed as a pop star, but we were in a rock concert that much was certain. The way she commanded the stage and audience, dancing and chanting, never missing a beat. I love when people aren't just good singers, but true performers, embodying every line of their songs with confidence and charisma. If Girli is anything, it's a performer. Some of my favorites from the setlist included "Not That Girl", "I Really F**ked It Up", and "More Than a Friend". If you do choose to listen to any of her songs, which you absolutely should, just remember she sounded even more incredible live.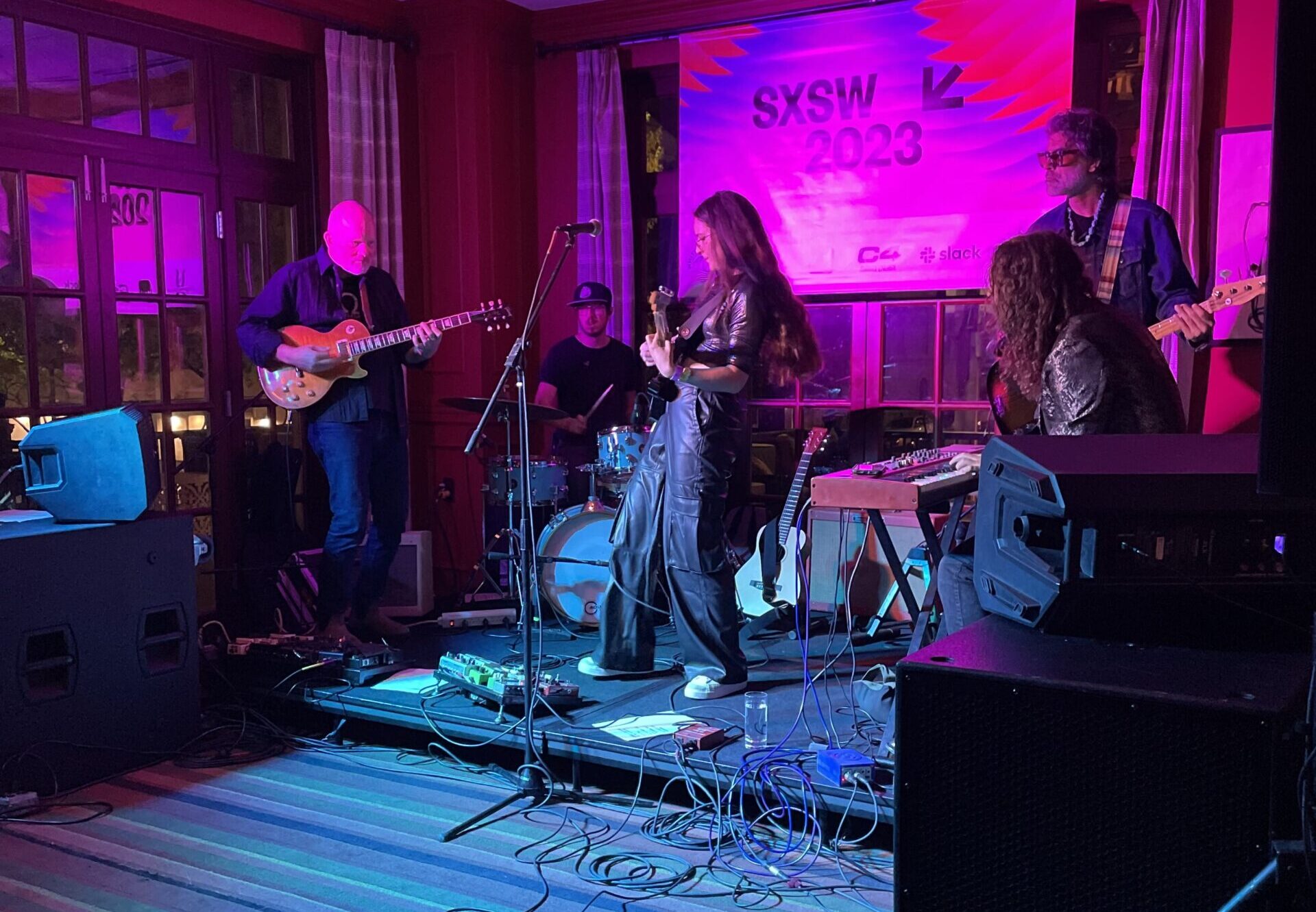 Speaking of good performers, let me introduce you to Veronica Fusaro. I was actually late for her concert, which took place at Stephen F's Bar, as the previous show let out a little later than expected. When I arrived, out of breath and exhausted, she was in the middle of her song "Lie To Me". A certified bop whose chorus continued to chant in my head the following day. Despite the venue's sophisticated atmosphere, it felt like a stage far too small for someone as exuberant as Veronica. Veronica hails from Switzerland and I'm attributing this as to why she isn't a bigger deal here in the States. This woman is incredibly talented. Her voice was, to quote BTS, smooth like butter, her lyricism is impactful, and her performance? Absolutely woke me from my slumber and got me dancing. I found myself in a bind, wanting so desperately to put my phone down and just enjoy the show, and also wanting to document every single part of it to report on later because she was that good. 
Every song was incredible. Her pop-soul stylings match her voice perfectly, and I couldn't recommend her music anymore. Heck one of the notes I literally wrote in my phone was "Amazing live, crazy voice and stage presence". Some of her standout songs were "Better With You", "Better If I Go", and "Weekend". Though really every song was amazing, and I'm so bummed I didn't have the cash to buy her vinyl afterward. I was, however, lucky enough to meet her and she was so sweet. Taking a photo with me, and checking to make sure I thought the lighting was good enough. When I left the venue about an hour later she even remembered my name and waved goodbye. Please check this girl out, she deserves more recognition.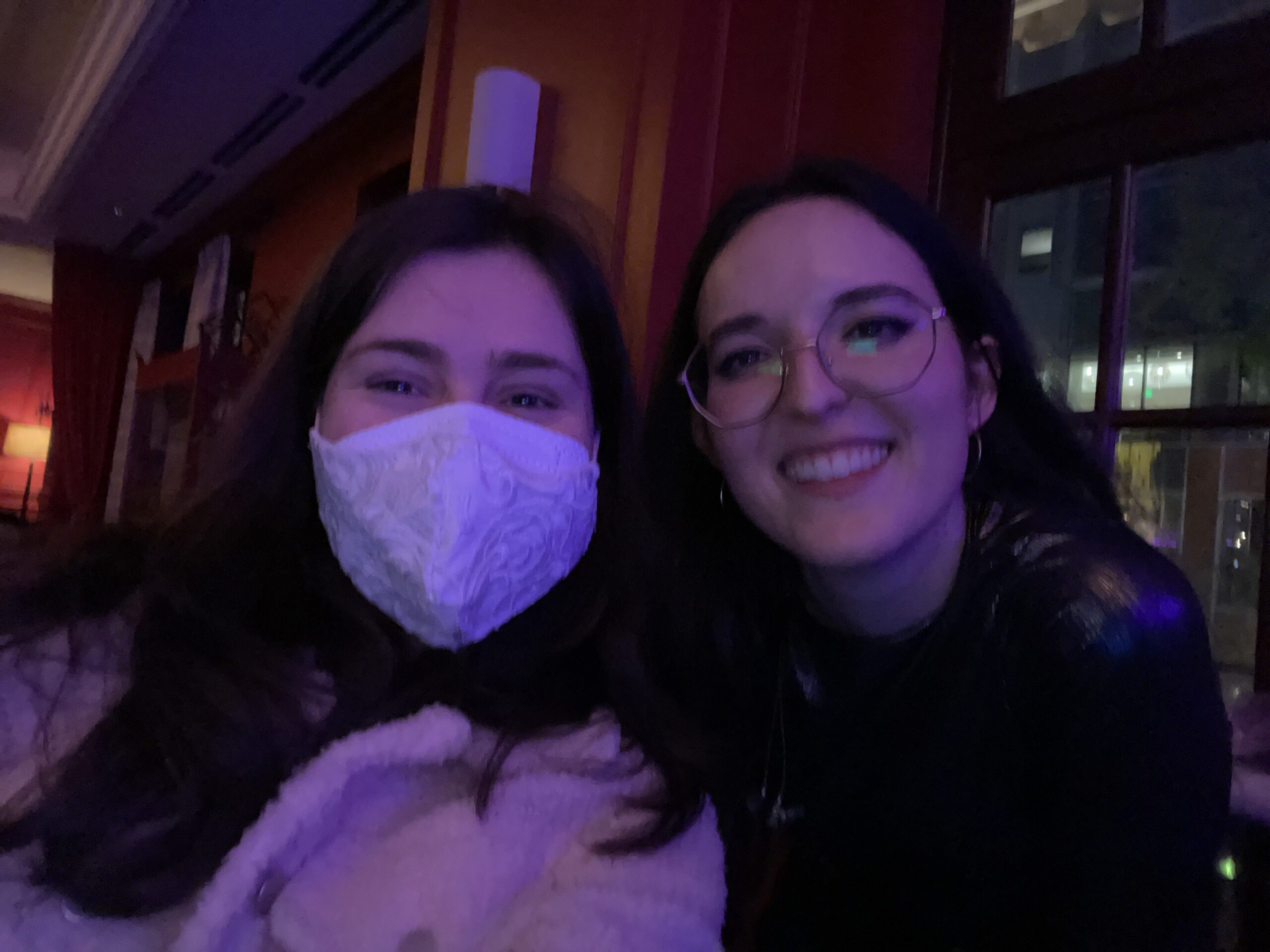 3. Lunadira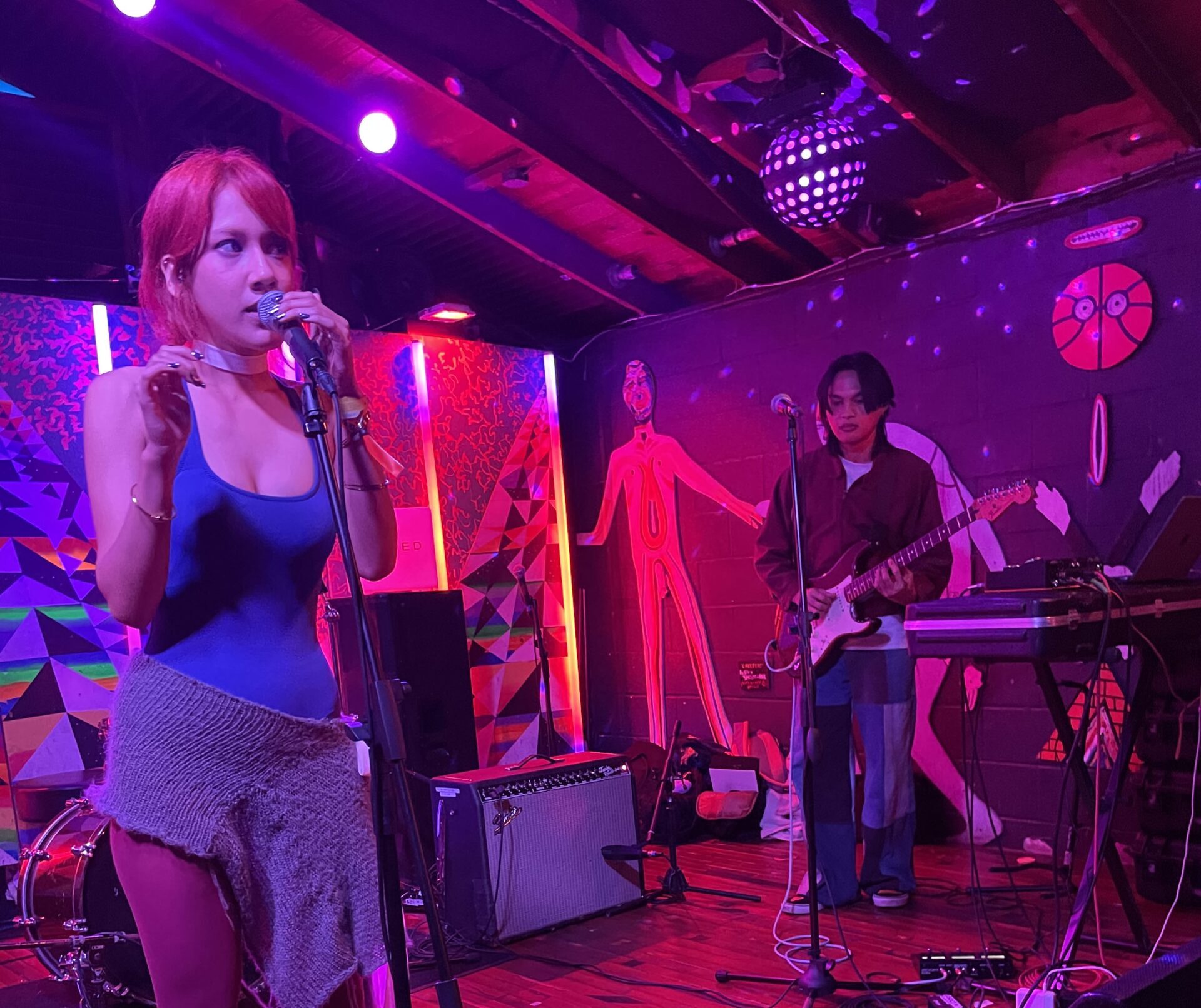 I wasn't familiar with Lunadira prior to this performance, which turned out to be okay as most of the songs played were unreleased tracks from her upcoming (and now highly-anticipated) album I'll Be Alright, Right? Similar to Veronica, Lunadira has a calming R&B soul sound, which pairs beautifully with her musical partner Reddi Rocket's electric guitar. The band comes all the way from Malaysia and was featured in Balming Tiger's first all-Asian lineup "Tiger Den" held at Cheer Up Charlie's Indoor. For reasons I'll never fully understand, the venue was pretty scarce until a minute before the pair started performing, which was great for me as I was able to be front and center the entire show.
They killed their performance. The songs were vibey, chill, and so catchy. The upcoming album speaks on the universal anxiety people experience in their 20s, with songs like "Overthinking" and the title track "I'll Be Alright, Right?" touching on the uncertainness of it all. Even through the harsh topics, Lunadira is able to bring her trademark ease to everything. I found myself looking forward to going home and adding all their songs on Spotify, also pretty bummed that I couldn't get my hands on their new album right now. There's something amazing about discovering an artist from across the world, and realizing how relatable their experiences are with yours. This was Lunadira's first show in the US, and I'm certain it won't be their last. 
4. Anna Salman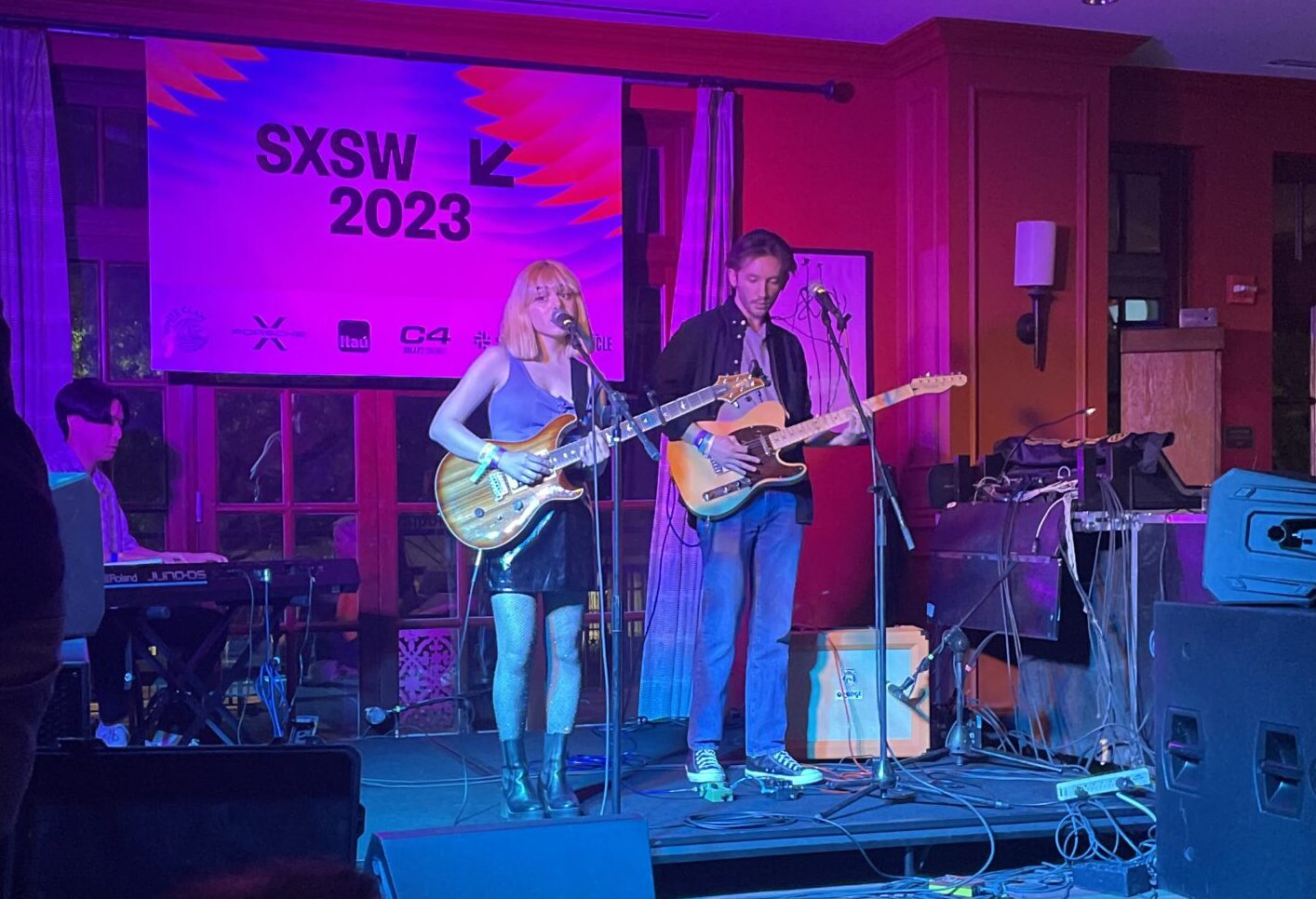 Anna Salman is an Indie Pop singer who was born and raised in Lahore, Pakistan. In the same vein as Lunadira, I wasn't expecting to relate to Anna and her songs as much as I did. She sang about heartbreak, longing, and summer all with a wholly American flare. She reminds me of a young Taylor Swift in the best way possible. Just a girl, her guitar, and her dreams. Something that's even more evident in her song "New York" which is all about feeling called to a place, even though you've never been. It offers optimism and hope, and a longing to simply connect. The song "Superstar" is all about falling in love with a musician, and begging them to notice you over the girl they wrote the songs for. 
Even though she's a relatively new artist, she shows a lot of promise. For someone who has only a handful of songs on Spotify, there's a reason she was invited to play a showcase at SXSW. She has the makings of what can be a huge star. The stage presence, the look, the talent, and the creativity to put it all in motion. I think this isn't the last we've heard of Anna Salman, but I am grateful it was my first.