The sequel to "Black Panther," "Black Panther: Wakanda Forever" had a much anticipated opening night on Friday,  November 11th. Produced by Marvel Studios and distributed by Walt Disney Studios Motion Pictures, the film's historic for a couple of reasons. The first installment was of course impactful due to it's predominantly Black cast, with the main character being portrayed by Chadwick Boseman. Boseman unexpectedly passed away on August 28th, 2020, leaving behind shocked and heartbroken fans, as well as an unsure future for the franchise. 
From the start of its press coverage, "Wakanda Forever" drew major attention due to its inclusion of Indigenous actors. This comes from the reimagining of Namor, The Sub-Mariner. The initial photography showed Tenoch Huerta, the actor cast as Namor, with his dark skin, indigenous features, and colorful, Mayan-like clothing. A big reason for the high anticipation for Tenoch Huerta as Namor, is the lack of Brown, Indigenous peoples in superhero films. It is a harsh reality that even in the make believe, Indigenous peoples have not existed. That is until now.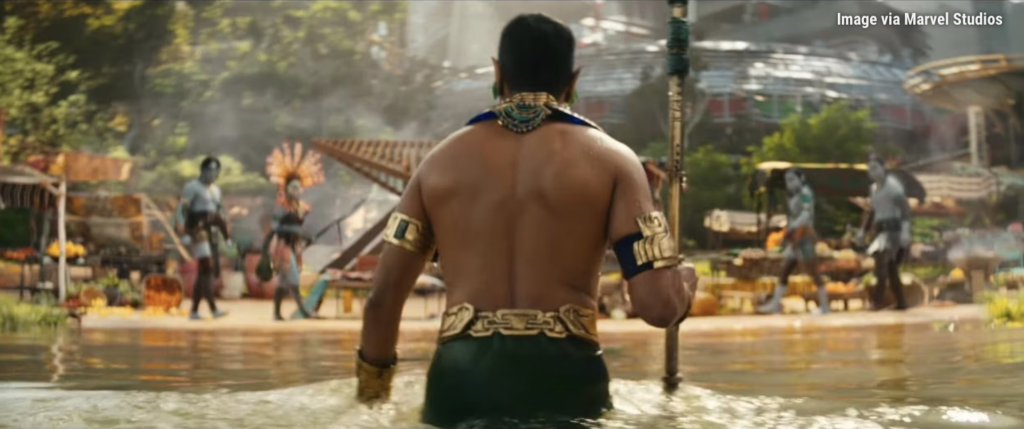 With the first "Black Panther" movie in 2018 representing Black people in the superhero genre, "Wakanda Forever" is further building upon this inclusivity in a franchise that has desperately needed more BIPOC representation. The first "Black Panther" film spearheaded this shift in this wildly popular genre by being "the first mega­budget movie—not just about superheroes, but about anyone—to have an African-American director and a predominantly Black cast. Hollywood has never produced a blockbuster this splendidly Black." A crucial change that began with "Black Panther" four years ago is being carried on in "Wakanda Forever." The sequel is also opening up more discussions and representation by including other marginalized demographics in the film, such as Indigenous peoples.
As mentioned above, one of the ways that "Wakanda Forever" and director Ryan Coogler expand the diversity and inclusion in the MCU is via the representation of Indigenous people in the film. One example is the casting of Tenoch Huerta to play Namor. Namor and his kingdom, Atlantis, have been reimagined in "Wakanda Forever."
 Departing from their initial portrayal in the MCU comics, Namor is played by Tenoch Huerta, an Indigenous Mexican actor. Through this change, Namor has been intentionally reimagined as a character with "Mesoamerican references, specifically Mayan references." Atlantis itself has also been reimagined as an "underwater kingdom inspired by the ancient Mayan civilization." It is through such changes to the original comics that "Wakanda Forever" makes the necessary space for BIPOC representation in the film and in the superhero franchise as a whole. 
The inclusion of actress Lupita Nyong'o in both the first film and "Wakanda Forever" is also crucial for BIPOC representation. Nyong'o, who plays Nakia in the film, is an Afro-Mexican, Kenyan-Mexican woman whose role in "Black Panther" is pivotal in representation within the superhero genre of both Black people and people of Mexican ethnicity. Her presence further ruptures the common understanding of Race and Ethnicity in the United States.
Although previous superhero movies have attempted to include more BIPOC representation, these attempts haven't really landed impactfully the way they do in both "Black Panther" films. We can look at DC's 2018 film, "Aquaman", as an example. The star of "Aquaman" is none other than Jason Momoa. However, Momoa's inclusion in the film and his representation of Pacific Islanders on the big screen was overshadowed by the fetishization of Momoa and his character. Mass media generally focused on hyper-sexualizing Momoa instead of discussing the significance of a superhero role being played by a Native Hawaiian man of Polynesian ethnicity. 
"Wakanda Forever" triumphs not just in its BIPOC representation, but also in its highlighting of important discussions on colonization and the fight against colonialism. Wakanda as a nation is in possession of the world's most advanced technology, as well as the world's most valuable resource, vibranium (what Captain America's shield is made of). As these secrets are unveiled to the global eye in the first film, Wakanda must protect itself from other nations' attempts of colonization and imperialism.  This battle against encroaching external forces began in "Black Panther" and will continue in "Wakanda Forever." The underwater kingdom of Atlantis seems to be embarking on its own fight against colonialism as Namor and his people resist the forces of the surface world. This echoes the ways in which both Black and Indigenous peoples have had to fight similar battles throughout history.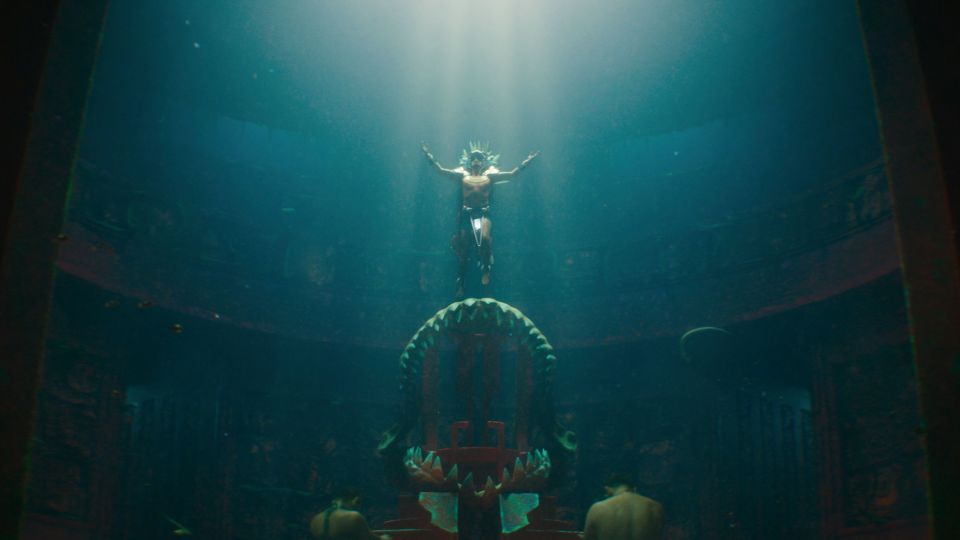 Black Panther: Wakanda Forever is already garnering rave reviews, particularly from Black and Indigenous communities, who have finally found a place where they see themselves exist in the superhero world of Marvel.
Sources: 
Instagram: https://www.instagram.com/tenochhuerta/?hl=en
TIME: https://time.com/black-panther/
Good Morning America: https://www.youtube.com/watch?v=wAg5s7JJ3x8
Instagram: https://www.instagram.com/lupitanyongo/?hl=en
Instagram: https://www.instagram.com/prideofgypsies/?hl=en
Oprah Daily: https://www.oprahdaily.com/life/a28747843/jason-momoa-ethnicity/
Youtube: https://www.youtube.com/watch?v=wGuGyVXwF6w
Youtube: https://www.youtube.com/watch?v=wAg5s7JJ3x8