With her stylish outfits, golden heart, and trademark Nuyorican sass, Andrea Navedo's charm was palpable from the moment she graced the screen as Xiomara Villanueva in the CW's hit show Jane The Virgin. For years, as I made my way through college, my mom and I would huddle around the TV in our cramped Brooklyn apartment and be transported into the telenovela-esque world of the show. I was always drawn to Navedo's character. I felt like I knew so many Xiomara's in my own life. As a Puerto Rican girl, seeing someone like Navedo get to play a major role, with depth and dignity, on a Network television show inspired me. When I got the opportunity to interview Navedo and review her most recent venture, her book Our Otherness Is Our Strength: Wisdom from the Boogie Down Bronx, I jumped at it. And I'm so glad I did. 
The book, which comes out July 18, is an absolute treasure. Coming in at just 117 pages, Navedo manages to pack so much heart and character into this short and incredibly sweet memoir it's impressive. At its core, Our Otherness Is Our Strength is a feel-good easy read with hard truths, hilarious stories, and sage advice. As a fan of the show, certain chapters that touched on auditioning for the role of Xiomara or the challenges she'd faced as a Latina in the entertainment industry were particularly inspiring. And of course, hearing Navedo's at times deeply personal account of what it was like growing up in a poorer predominately Latino and Black neighborhood in the Bronx was equally moving. In case you can't tell, I really liked this book. I had a fun time reading it, and I think a contributing factor was that no matter the heaviness of the topic, Navedo always kept things light with her trademark Bronx attitude.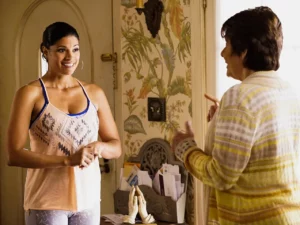 Everything from the subtitle, Wisdom from the Boogie Down Bronx, to the chapter names (like Chapter 2 "Fear Is A Mofo, Step Up to the Plate Anyway") married Navedo's signature style and sass with some absolutely essential older-sister advice. I've read plenty of biographies before, but I don't think any of them have had as clear an identity as Navedo's. That Bronx and Puerto Rican voice is present in every aspect of the novel. Oftentimes, Navedo's advice subverts expectations. Chapter 8, "Play Hooky: The Bennies of a Homegirl Field Trip", tells the story of the time Navedo skipped school to… visit the Metropolitan Museum of Art? Yes, you read that right. She'd fallen in love with a book series all about two children who lived in the Met, and rather than just read about it, decided to fuel her curiosity by going. 
The whole message of the chapter is encouraging these "Hooky Field Trips" as she calls them. Explaining that they taught her to embrace her independence, ultimately leading her to incredible experiences she otherwise might have never had. As Navedo states, "I went from just reading about art and music to exposure to them. Those of us from the Bronx know the benefits of not conforming, the value of sometimes breaking the rules." These unexpected life lessons make the book such a treat to read. Throughout the entire memoir, Navedo is constantly encouraging her readers to embrace their otherness as their secret weapon, their "superpower". And truly Navedo's otherness; her experiences, voice, and perspective, is her strength.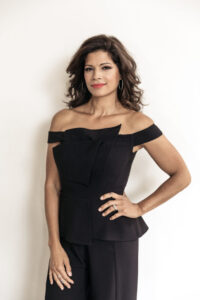 As a Puerto Rican woman, this book was such a special read. It felt like it was another version of my story. That interconnected relatability that comes from having similar backgrounds was so beautiful and present. I mean, I read Prince Harry's and Jennette McCurdy's biographies and while they were amazing, there was never that extra layer of shared life experience. But as Navedo explained what it was like to visit Puerto Rico as a young girl with her family, I found myself reminiscing on my own vacations to La Isla del Encanto. I found myself feeling grateful.
Andrea Navedo begins every chapter of her book with a quote, oftentimes from one of the characters in Jane The Virgin. These quotes set the tone for the story she's about to spill, and the lessons she's about to divulge. So, in a similar fashion, I wanted to end this review with a quote from none other than Andrea Navedo herself, from the conversation I had the privilege of having with her about this book.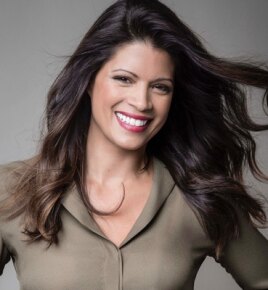 "I am a big believer in sort of a growth mindset. If you don't like a situation, do something about it. So you know there are times in my life where I've gone for a long time with a problem, maybe even years with a problem, not addressing it and then finally getting to the point where I'm like, I gotta do something about this. And then I make a change for the better as hard as it is, and then I'm in a much better place. So all of that to be said, when I booked Jane the Virgin and I all of a sudden had these all of these young, especially female followers, I felt a sense of responsibility to share positive things on my Instagram and also a sense of responsibility to create an awareness. I wanted my followers to feel that they can do something if they're not happy. They can take the reins of their life and make a change for the better. And social media can only go so far. And that's where this sense of wanting to write a book, especially when I did the speech for [her former high school] DeWitt Clinton. That was that moment for just those two or 300 people who attended the commencement speech. It was only going to impact that number of people. And so I felt like writing a book would reach a lot more people with this message of you can, you know, change your life for the better." 
If you want to hear more about my lovely conversation with Andrea, you can click here to read all about it. 
Andrea Navedo's memoir Our Otherness Is Our Strength comes out July 18, but you can preorder it right here, right now.