By Lacey G. Segars
AUSTIN- With Valentine's Day approaching, stores are flooded with people trying to find the perfect gifts and sweets for their loved ones. In America, February 14 is about gift giving, going on dates and celebrating the people we love. This holiday is celebrated differently around the world.
Keep reading to learn about five Valentine's Day traditions in Latin American countries!
1. El Dia Del Amor y la Amistad
In some Latin American countries including Mexico and Ecuador, Valentine's Day is a holiday to celebrate not only romantic relationships, but the love that is shared between family and friends as well. They refer to February 14 as el dia del amor y la amistad or the day of love and friendship.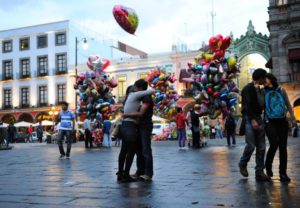 2. Old Love Parade
Every year on February 14, there is a large parade in Guatemala City, Guatemala called the Old Love Parade. The parade features the community's senior citizens riding festive floats through the streets and wearing colorful costumes to celebrate love.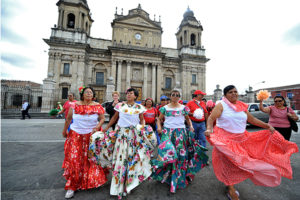 3. Peruvian Orchids
In Peru, February 14 is considered a public holiday since Carnaval also takes place during the holiday of love. They celebrate this day with large weddings and festivals. They also exchange orchids, a native flower, rather than traditional Valentine's Day flowers such as roses.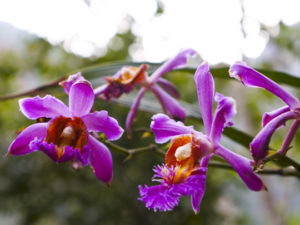 4. Angelito o Amigo Secreto
A fun Valentine's Day tradition among children in the Dominican Republic and El Salvador is a small gift exchange similar to Secret Santa. They call this Angelito or Amigo Secreto, the former translates to Little Angel and the latter to Secret Friend.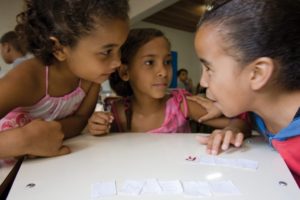 5. Valentine's Day in September
In Colombia and Bolivia, Valentine's Day is celebrated in September instead of February. Traditions of gift giving and festivities are similar to other countries, however, Colombia celebrates on September 20 and Bolivia celebrates the following day on September 21.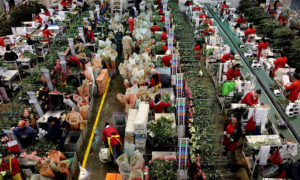 No matter how or when we celebrate Valentine's Day, it will always be a day to celebrate love. Make sure to be kind and show love to all of those around you this Friday. El mundo nunca puede tener demasiado amor. ¡Feliz Dia de San Valentin! The world can never have too much love. Happy Valentine's Day!
Want to read more stories like this? Give us your feedback, here!
Latinitas Magazine is a project of Latinitas, a registered nonprofit. We are funded by readers like you, so please consider donating today. Thank you!