All across the country, the final week of November means that many families will be celebrating Thanksgiving and to others, it's a regular week. Whatever the case may be, it is a good thing that at least for this week we can sit back and reflect on the things that we are thankful for this year.
One of the things we can be thankful for is the Austin City Limits Music Festival that happens every year for the first two weekends of October. Especially this year, ACL was the hotspot of strong female artists that are leading the music industry in many different ways and they all gathered in Austin, TX.
From Friday through Sunday,every performance had a vibrant energy that you could not step away from. The lineup for the weekend made it impossible to just pick one performance at a time. Weekend Two was met with the perfect Texas weather that made the day easier to get through as fans walked the grounds of Zilker Park from one stage to the other. Even Axl Rose from the American Hard Rock band, Guns N Roses, commented on it, "I'm thankful that you lowered the AC for this weekend."
Above all, ACL 2019 was the hotspot for leading female artists that inspire their fans with their music and presence. Being able to witness this gathering of leading female artists, especially women of color, in one spot was one of the biggest highlights here in Austin. These highly anticipated performances ranged from leading artists to the rising stars of the year.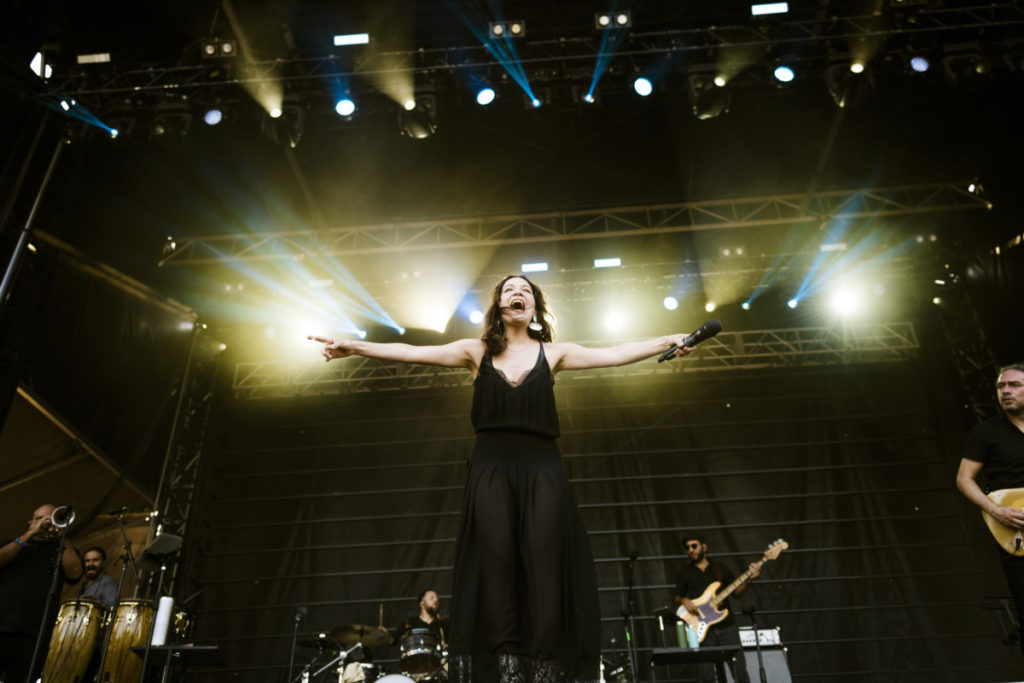 Natalia Lafourcade, born in Mexico City, Mexico and raised in Veracruz, Mexico, garnered an audience chanting her name from all Latinx generations that excitedly waited for the singer to appear. As soon as she began the first strum of her guitar, everyone was singing along to the music that started her career to her most recent hits. Everyone swayed to the tune of "Hasta La Raiz," a song, she explained, that helped her remember her roots and her home in Mexico from the titular 2015 album "Hasta La Raiz". She even paid tribute to the late Mexican artists, Jose Jose, "El Principe De La Canción/The Prince of Song", which touched the hearts of every Mexican fan present who sang along with her. Lafourcade has created music dedicated to her sweet home of Mexico and can be seen through the love she puts in her lyrics. Her melodic voice and warm presence felt as if she was giving each individual in the audience their own personal concert.
Starting off her performance with her number one hit, "Bad Guy" was Billie Eilish, who came out to the crowd in a pink jersey and let the roar of the public sound off before the well-known beats to her song began. Her electric performance that took over one of the largest stages at the festival demonstrated her impact as a young rising star who had her audience jumping up to the beat. At only 17 years old, Billie Eilish has garnered fans from all ages, not only for her music but in what she believes in. In a campaign with Calvin Klein called "Speak My Truth In #MyCalvins," Billie Eilish mentions that her reason for wearing baggy clothes is because "No one can have an opinion [over her] because they haven't seen what's underneath," which is referring to the way most people will sexualize a woman's body and make wrong assumptions about her for dressing or not dressing how she does. Billie Eilish inspires her fans to stand up for what they believe in and call out the wrongdoings in their lives.
On the final day of the festival, Lizzo blessed us all with a radiant performance of empowerment, soul and self-love. Lizzo's impact has been so grandiose that her performance required the ACL Festival staff to use another stage to show her performance for the massive audience that the singer garnered. Fans began gathering an hour before the concert would begin and already the crowd was large, even warning those in the Media Lounge to leave 45 minutes before the performance. Her Weekend Two was part of the human tidal wave that began from the stage all the way to the west entrance of the festival, a wave that showed the powerful impact of Lizzo. From her number one hit, "Truth Hurts" to the clapback soul song, "Jerome," Lizzo had everyone "feelin' good as hell"–to take a quote from one of Lizzo's songs. "You know why I love you?" she told the audience, "because you love you, b–"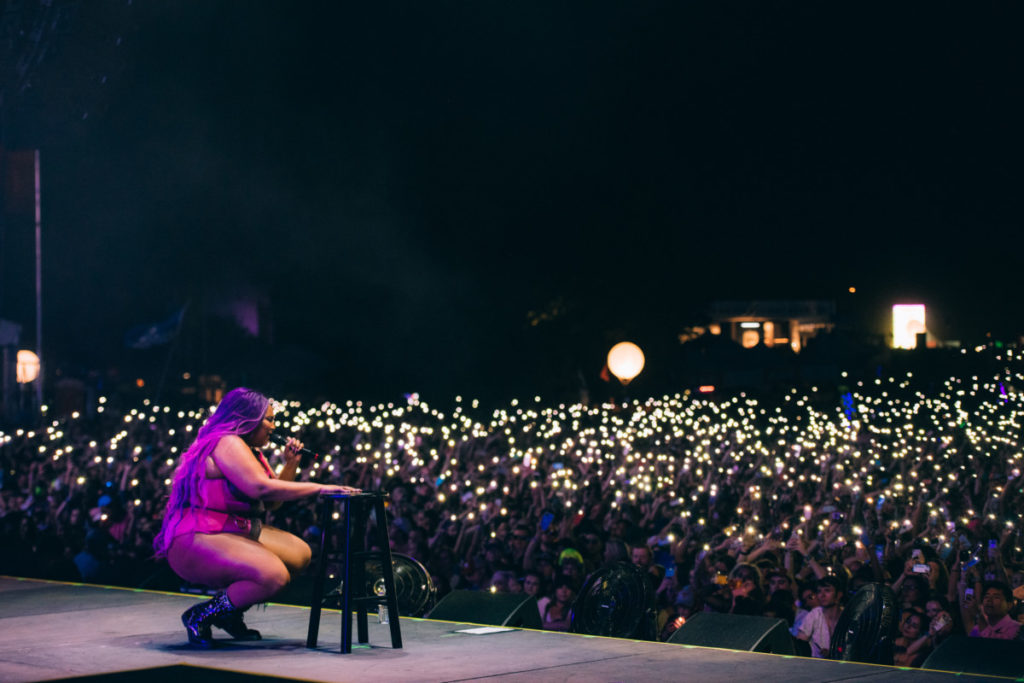 To have witnessed just a few of the powerful performances by women who have led and are leading the music industry, was a monumental moment. These women put on performances like no other and had their audiences leaving with fulfillment and joy. Not only that, these leading women have created a career on positivity, light and empowering their fans through their music.
Want to read more stories like this? Give us your feedback, here!
Latinitas Magazine is a project of Latinitas, a registered nonprofit. We are funded by readers like you, so please consider donating today. Thank you!