Singer and Actress Lucie Arnaz's illustrious career has spanned over 50 years. The multi-talented starlet has been involved in a variety of career endeavors which includes countless theatre musical productions, guest appearances on hit shows, creative musical projects, and involvement in the Motion Picture Industry. Recently playing 4 sold-out shows this summer at 54 Below in New York City, Arnaz showcased songs from her musical theatre repertoire in collaboration with musical director Ron Abel. Titled, "I Got The Job! Songs From My Musical Past," the show celebrates Arnaz's Broadway career along with intimate stories from her theatre experiences. Speaking on her summer endeavors and 'back by popular demand' performances, Arnaz elaborates, "The show is a mini-retrospective of my life in musicals. This was a 'back by popular demand' show which was scheduled to happen in March of 2020, and you know what happened then. Everything disappeared off the map and with one cancellation, postponements, and injuring my leg it finally came back after 4 and a half years and it was great. 4 beautiful nights sold out, and I was excited about that," she said. While in New York, Arnaz also got to spend some time relaxing and enjoying the summer, "I spent my birthday in New York, and saw lots of friends I hadn't seen in forever, and my husband and I got to spend a week in Eastern Connecticut where my son Joe is with his two kids. So, we got to see our grandchildren and spent a wonderful week with them as well, it was definitely a whirlwind week," Arnaz added.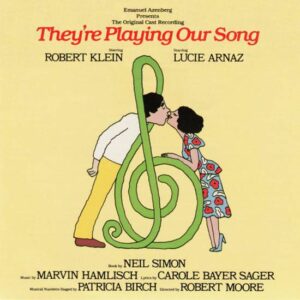 In terms of the stylish 54 Below, the club is currently located in Midtown Manhattan and is a non-profit organization dedicated to highlighting cabaret along with the history of Broadway music. It is located underneath the original infamous Studio 54 nightclub. As for the inspiration behind Arnaz's popular show, she gives further insight, "It's really just about…how did I get here. I've been doing cabaret and nightclubs for 30-plus years already, and I thought it might be interesting to do a show that sort of displayed why I'm doing this. I was always attracted to musical theatre since I was a kid performing in my backyard and even picking a high school that had the best musical theatre department," she said. Born in Los Angeles, Arnaz spent some time growing up both in New York and in California. She eventually attended the all-girls Catholic Immaculate Heart High School in Hollywood and enrolled in their theatre department where she received some formal training in acting. As a teenager, Arnaz's break-out role was her character as Kim Carter on the series Here's Lucy which aired between 1968 and 1974. Arnaz had the opportunity to work alongside her brother Desi Arnaz Jr., and her mother Lucille Ball. The show provided audiences with wholesome lighthearted comedy and depicted generational differences between a working-class single mother and her two teenage children. Amongst the comedic banter, the show also touched upon social issues such as dating, and youth life lessons.
Reflecting on the series, Arnaz shares her thoughts on the show, "Some were really funny, brilliant, and well done and make me laugh. I learned a lot on that show, it was my training and schooling," Arnaz remembered fondly. Speaking of the vibrant stylish fashion Kim Carter wore on the show, Arnaz can be seen dawning mini-skirts, bell bottoms, turtlenecks, plaid, scarves, and floral patterns. She looks absolutely gorgeous throughout the series run and had fun with the iconic fashion of the 1960s and 70s. Choosing her own wardrobe for her character, Arnaz gives insight, "They didn't give me any help, I had to find all of that myself. After the first couple of shows, they gave me a little bit of leeway," she said. Arnaz was able to shop local boutiques in the area during the filming of Here's Lucy and buy wardrobe for herself, "Bring us the receipts, you can shop at whatever little store was around, and don't spend too much money, they would say. I think they wanted us to choose our own clothes, because they wanted it to be contemporary of the time. They didn't want older people telling us what we should be wearing," she adds.
The show also amazingly featured many guest stars from Hollywood's Golden Era such as Van Johnson, famed drummer Buddy Rich, Cesar Romero, Ruth Buzzi, dancing legend Ginger Rogers, Sammy Davis Jr., and Richard Burton and Elizabeth Taylor. Speaking of Burton and Taylor, both appeared in the opener of Season 3 of the series in 1970. Arnaz recalls a once-in-a-lifetime experience with the iconic actors, "I wasn't in that episode, and when they had two big stars like that, there's not enough time in the show to give lines to everyone, but I have one hilarious memory from the show, which is I knew there were going to be there that week, and it turns out I got engaged to my then boyfriend, my first husband Phil that very week. So I came rushing down to the set excited to show my mom.  I had this cute little affordable diamond with a little emerald and it was nice. Phil picked it out and it was an antique. Well, Richard and Elizabeth are sitting at this table because they're doing a table read, and everybody is applauding and admiring, and Liz goes, Oh darling show me, and I pull my hand over to show her and she picks up the ring in the hand where she's wearing "The Ring," and you know what ring I'm talking about. The whole show was written based on this gigantic 16-karat diamond or whatever it was, and she's looking at this tiny little sparkler on my finger, with her huge giant mountain (ring) sitting next to it, and all a sudden the color drains from my face, and she's like No darling……. it's beautiful, it's stunning!, and coming from her she was the diamond queen," Arnaz recalled. Receiving some interesting advice from Taylor regarding the cleaning of jewelry, Arnaz also lets us in on Taylor's secret, "I clean all my jewelry with toothpaste, put a very soft brush and with a little bit of toothpaste and it'll make it sparkle, she told me."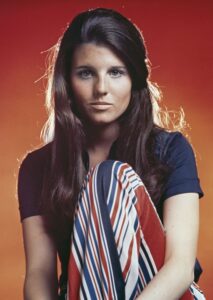 With so many wonderful and iconic moments on the show, Arnaz is grateful as she looks back and recalls another memorable experience in working with teen heartthrob Donny Osmond with whom she shared the same manager in Raymond Katz. Katz would manage Arnaz during off time, and also managed the likes of Eva Gabor and Cher. Speaking of that particular episode on Season 5, Arnaz explains, "I had heard through the grapevine that Donny Osmond had a crush on me, and I always thought it was hilarious because his older brother Alan I thought was the cute one. I had a crush on Alan, and they wrote this episode where Donny gets a crush on Kim, my character, and in real life it was actually true! He was absolutely adorable, and I've seen him several times in the last few years with his ridiculously amazing nightclub act, but we always kid each other about that," Arnaz said.
In changing career paths, Arnaz successfully transitioned into musical productions toward the mid to late 1970s, and toured nationally in the musical Seesaw in 1974, Vanities, in 1976 co-starring Stockard Channing, and also appeared in the iconic Irving Berlin– Fields musical- Annie Get Your Gun in 1978. The song "There's No Business Like Show Business" stems from the production and was written by Berlin for the original stage debut in 1946 and is notable for its popularity, and references in various Hollywood films. Arnaz also appeared in the original Broadway production, They're Playing Our Song from 1979 -1980 written by famed playwright and author Neil Simon. The production took place at the Imperial Theatre in New York, and Arnaz became the recipient of the Theatre World Award, which gives recognition to actors who were successful in their acting stage debut in New York City. Speaking of her experiences, Arnaz shares her thoughts, "I've had the chance to be in some amazing shows, whether they were written by Irvin Berlin or Gershwin. A highlight for me was tap dancing with Tommy Tune in My One and Only. Tapping with Tommy is like the Olympics in that particular dance form. The most recent show I did was Pippin (2014), and unlike the original in 1974, the show included acrobatics and there is a high-wired dance trapeze number that takes place during a particular scene in which my character had a singing number. I'm always proud of learning things I didn't think I could do." Looking back at those years, Arnaz specifically remembers her first Broadway debut, "They're Playing Our Song is always special for me. It was a huge success and during that year is when I met my husband Larry Luckinbill. I think back to those couple of years as very special." Arnaz also credits actress Vivian Vance for encouraging her transition from television to theatre and points to this moment as a pivotal career trajectory.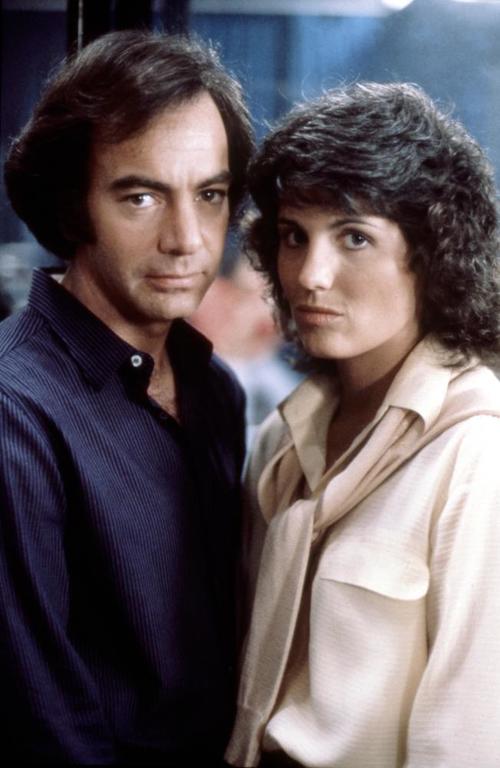 In 1980, Arnaz was featured in The Jazz Singer, alongside music superstar Neil Diamond and legendary British actor Laurence Olivier. The film went on to receive mixed reviews from critics but is a favorite with film audiences all over the world. "It didn't get great reviews, and the critics were not kind to Olivier or Neil, and they somehow let me get by unscathed, and I felt bad. Yet it won the Cinescope award that year. People come up to me today, and tell me it's their favorite film, and how gorgeous the film is. Critics are sometimes not connected to what people really like," Arnaz said. In working with Olivier and Diamond, Arnaz has amazing memories on the set of the film, "I loved working with Laurence Olivier. Larry was one of the kindest, most accomplished, and responsible co-stars I ever worked with. For someone who's touted as the greatest actor ever, he was one of the most accommodating to others. He would have plenty of reason to throw his weight around or be a diva on set, but he was the opposite of that all the time. Always asking how he can help and always prepared, he was an absolute joy and was very ill during filming. He was going through chemotherapy treatment for a debilitating cancer that eventually killed him. He was very sick during the making of the film, but whenever he was on set, he was delightful. Neil was the complete opposite as an actor because he had never acted before, but he was a great musical star so he was always a bit vulnerable and always interested in learning. So instead of feeling like I was with a superstar who I wasn't allowed to talk to in between scenes, which is what they do, and they did. His people would make him do that. His entourage would gather, these people would swarm around him and put him in his dressing room, and bring him lunch every day and he would be in his room. After about a week of this, I went to his room and banged on his door, and said Hey! Do you want to go have lunch! I snuck him out, but overall, he was divine to work with. A very funny guy, he was adorable," she said. Arnaz went on to receive a Golden Globe Award nomination for 'Best Supporting Actress" at the 1981 award show.
Reflecting on her Cuban Heritage, Arnaz is passionately proud of her roots. Her father, the iconic and visionary Desi Arnaz fled Cuba during The Cuban Revolution of 1933, and became a powerhouse in Hollywood entertainment. In 2010, Arnaz released her album Latin Roots, which pays tribute to her heritage and to her father's memory. The album consists of a total of 14 songs, including "I'll See You In C-U-B-A," the vibrant and danceable "Rumba Matumba," and orchestra-styled "El Cumbanchero." "I realized I wouldn't be in musicals if it wasn't for my father and his music. After he passed away, I started listening to a lot of his cassettes that he kept of live performances of his big band, The Desi Arnaz Orchestra, and other things I hadn't heard before. It just became very clear to me that's what I wanted to do." Arnaz is referring to performing a show based on her heritage, "I was very busy at the time, but I thought I wanted to do this, and that didn't happen for a while," she said.
It wasn't until years later when Arnaz was asked to participate in a retrospective of her father's musical arrangements for the 40th anniversary of the Lyric and Lyricist Association in New York that she finally got the chance to officially pay homage to him combined with her cultural heritage. Before then, Arnaz had incorporated segments of Latin music in her nightclub acts, but creatively decided to make an album centered on her Latin Roots, "It was thrilling, I'm so proud of that album. We've been able to do it with smaller bands such as a quartet and 15–16-piece orchestra. It's a bigger show, and I would love to do it again, but it's actually hard to do big band shows all the time, as a lot more finances are involved." Of all the songs on the album, Arnaz is deeply connected to "The Music In Your Heart," a collaboration between her and her son Joe. "My son is a musician and songwriter. I asked him what he was thinking about when he wrote this beautiful music, and he said I was thinking about grandpa and wondering if he even knows I play the guitar, write music, or if he can he hear me when I'm singing," Arnaz recollects from her conversation with Joe. The song is in both English and Spanish and Arnaz sings the song from her dad's perspective to her son Joe, "It's me talking to him, and saying I'm here speaking as if I'm his grandpa. I am the music in your heart, I'm always there, so that one I really love, but every song on there is something I chose specifically," she adds.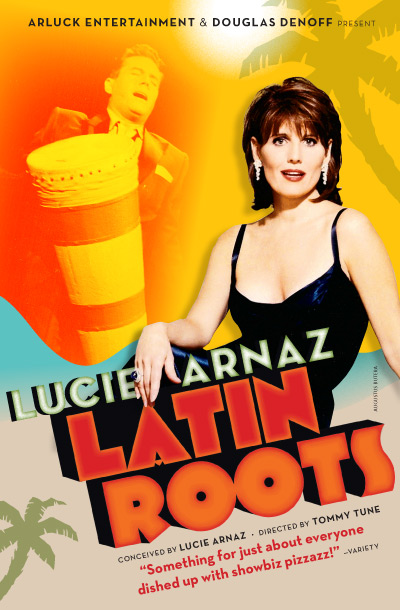 As for Cuban traditions within the Arnaz household, there was plenty of delicious cooking going on, "My father was such a good cook. He never used recipes, and I had to watch really carefully if I wanted to learn how to do anything, because he didn't write anything down. He loved to cook Cuban food such as picadillo, and arroz con pollo, and black beans and rice (frijoles negros), that didn't look so good to me.  After he passed away, I started learning how to cook puerco asado, and picadillo and then I said, I'm going to try these black beans! And I realized they were so delicious, what was wrong with me!" Arnaz recalled. "I always felt bad, and every time I eat them to this day, I say, I'm sorry Dad, these are really good," she adds. Arnaz loves cooking, and has even mastered making roast pork, as it's often requested by her musical director and good friend Ron Abel when he stops by her home. When Arnaz has the time, she even goes all out making her family a traditional Cuban meal. Arnaz even had the chance to celebrate Christmas twice with both of her parents, "It worked out because my parents were divorced so we got to spend Christmas with my mother and then we would go down to my dad's ranch to celebrate January 6th, (Dia De Los Reyes, Three King's Day). We had two Christmases'. Arnaz even remembers the traditional Rosca De Reyes bread that comes with January 6th, and loves the cultural traditions associated with her Latino heritage. "We used to do the whole roast pig, and my daughter cooks like that too. We are very proud and happy to be a part of Latin culture, the music, the food, and the humor that comes with it," she adds. As for her Cuban side of the family, Arnaz was able to locate some relatives in the East Coast and in Miami. She has attempted to travel to Cuba on a few different occasions with no luck so far, but would love to see her father's hometown of Santiago De Cuba someday, which would be a dream come true for the starlet.
In speaking further on her heritage, Arnaz never particularly felt prejudiced against due to her bi-racial background, "Because I didn't look particularly Latin. I'm dark haired, but I looked like the other kids in my class, and I always wanted to be more Latin than I actually was to tell you the truth. I wish my dad had more time to speak to us in Spanish when we were at home, because that's how you learn is your parents speak the language, but my mother didn't and my dad was busy working. When he came home there was no one to talk to in Spanish, and he was trying to learn English so he can function and run a studio and be the guy he needs to be. Back in the 50s, it wasn't necessarily cool to flaunt the fact you were Latin, and I know my dad did experience discrimination as he talked about it at times, and I also feel like some Latin people can also have some of their own prejudices of their own as well" she explained. And by that, Arnaz is referring to certain ways her father grew accustomed to while growing up in Cuba, as he had particular viewpoints on world issues and cultural identity. In reflecting further on her Latina identity, Arnaz always felt inclined to tap more into her heritage which has provided great inspiration both creatively and musically.
By Artistically showcasing her roots, it has provided a way for Arnaz to connect and show love and appreciation for her cultural identity. "I honor that side of my heritage tremendously," she emphasized. In asking Arnaz what she would think of her father's political stances today, she admittedly wondered herself and recalled his political work during the 1970s, "He was a Republican, and ambassador to Mexico and Latin America for the Nixon Administration. He was very proud of that, but he also voted for Democrats, it wasn't like if you're this you can't be that" she said. Arnaz also feels that her father's legacy is getting more recognition than it has before. She refers to the insightful documentary that Amy Poehler released last year, titled Lucy And Desi, which offers detailed experiences between the couple's love story and business deals, "In general, a lot of people don't know the depth of what  his contribution to the popularity of that show was, and my mother was the first person to give him credit, even when they were getting divorced, she would say, We wouldn't have any of this without Desi – All I did was play in the sandbox, and he ran everything else. It was his idea to bring in the audience, he figured it out, and she talks about it brilliantly in her autobiography, Love Lucy, in which she really gives him his due, and he was always grateful for that. They had their personal problems, but it had nothing to do with how much she admired him as a risk taker, businessman, and innovator," Arnaz said.
Revisiting a book her mother started, but never completed, Arnaz offers her take on the matter, "She wrote a book and shelved it, and it wasn't found until after she passed away. I edited it and [wrote] a forward and it's called Love Lucy. It's a terrific book. I don't know why she decided not to do it." she said. Her father's autobiography titled A Book was released in 1976, and may be a hard find today, but Arnaz tells us it's available on audible audiobook on Amazon.
Offering advice for young Latinas and women looking to break into entertainment, Arnaz shares some important factors, "I was fortunate to go to Immaculate High School in the mid-60s. They were saying as women, don't let anyone tell you differently. You can do anything you want to do, and they instilled that in us. We just grew up believing it. I think that's a terrific mindset, and it's still hard to make it in this world, although there's a lot more women running countries and companies, it's still difficult because there is a cultural aspect that may never change. All I ever tell people when giving advice is to be the best you. Develop yourself, take more classes, practice more, read more, go to a college and learn more, and be the best person you can be. Don't try to be somebody else in show business, such as a second-rate carbon copy of someone else. The best way is to cultivate yourself and find what your gift is. I'm lucky I get to do what makes me happy most of the time. I'm super fortunate, and I also believe in myself and think I am enough. It took me a long time to feel like that because my mother is Lucille Ball, and my father is Desi Arnaz. It's hard to feel like I'm enough living in the shadow of that. It took me 72 years maybe and enough good feedback from certain people to find that I'm good at this, this is who I am, and that's enough," Arnaz said. Alluding to other children who come from highly successful parents whether it's in entertainment or other industries, Arnaz believes there is pressure living in the shadow of such success but believes one should take inspiration to find what their true purpose is in life "I was inspired by watching my parents do what they love to do. I sort of gravitated towards that and learned to love it too. You have to go learn and be good at it, and survive the times where there's ups and down," she adds.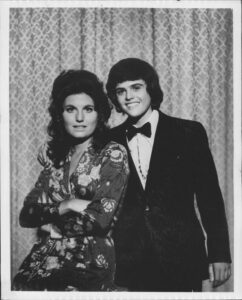 Arnaz has also provided lectures around the country with her speech, "Surviving Success," where she provides a look into balancing her career as a working mother. The CD is available to purchase here. "Maybe if I hadn't had incredibly famous parents who worked so hard, kept at it, and made plenty of money, but at the end of their lives can I say they were super-duper happy people? Not really. I wouldn't call them super happy. When I was trying to have a career and family, I look back at the time I didn't get to spend with my parents, so I try to do it differently with my kids. You still have to work, but sometimes the choices you make might harm your career. That's the same everywhere, not just in entertainment," Arnaz said.
Stemming from Hollywood Royalty, Arnaz has successfully navigated her career on her own terms and has lovingly continued to honor her family's legacy at the same time, even receiving an Emmy award in 1993 for a home documentary she created and produced. The muli-faceted actress and singer has had such an eclectic career and has remained steadfast in her passion and love for the arts and entertainment. For 15 years, Arnaz was also on the Board of Directors for The American Theatre Wing, which provides and sponsors the Tony Awards. During her tenure with the organization, she also had the opportunity to help find funding for local and regional theatres around the country. 
Next year, Arnaz will be on the road again as she will perform various dates in the U.S. She is potentially planning an autobiography, something fans will surely be ecstatic to read.  For those looking to see a live performance, you can catch her in Palm Dessert, CA next February at The McCallum Theatre, where she will be performing her hit show, I Got The Job! Songs From My Musical Past. You can purchase tickets here. The show is perfect for those looking to get an intimate glimpse into the art of cabaret along with relishing iconic musicals from our great history of American Theatre. Arnaz also recently released an album titled Live At The   Purple Room, which you can purchase on Amazon. For those curious about her first official television series Here's Lucy, it is currently streaming on Amazon Prime, a highly recommended watch to take in some classic television. Arnaz was also recently invited back to 54 Below in New York and will be performing there next summer. 
Visit the Lucie Arnaz Official Website here for more information. 
Follow Arnaz on Instagram and Facebook to keep up with future events and updated news.