Last week, The Texas Tribune held their twelfth annual Texas Tribune Festival in downtown Austin, a three-day celebration of politics, panels, and pandemonium as speakers from differing partisan sides shared their opinions along with their platforms. While the festival is obviously a state event, the panels provided covered a wide variety of issues beyond just those affecting the state of Texas touching on various national crises along with our global situations in differing nations. Given their lineup of impressive and often inaccessible speakers (Ted Cruz, Beto O'Rourke, Hillary Clinton, etc.) tickets began at around $250, though there were massive discounts for students ($50) as well as teachers ($75). The festival kicked off Thursday, September 23, with mostly virtual panels that were available for rewatch on demand throughout the event. Day 2, Friday was held almost exclusively in person at the Omni Hotel in downtown Austin, and Saturday was no exception. 
Day 3 started at 8:45 AM with a panel all about the overturning of Roe V Wade titled After Roe, which was held in the prestigious Paramount Theatre next to the Omni Hotel. The panel featured the President and CEO of Planned Parenthood Alexis McGill Johnson, State Representative Donna Howard, and former State Senator Wendy Davis. The talk kicked off with some fun facts about the ladies, as moderator and Columnist for The Cut Ana Marie Cox acknowledged just how grim the rest of this conversation would most likely be, "I asked everyone on the panel before we begin our discussion, which I suspect might not be entirely uplifting, to give us something about themselves that maybe isn't in their bio." These silly facts served as a nice way to introduce the ladies and their personalities, and McGill Johnson was an aspiring lyricist back in college who went by MC Prim, Howard runs 10 miles every day on her birthday, and prior to Davis' career in politics, she tried her luck at acting (it did not go well).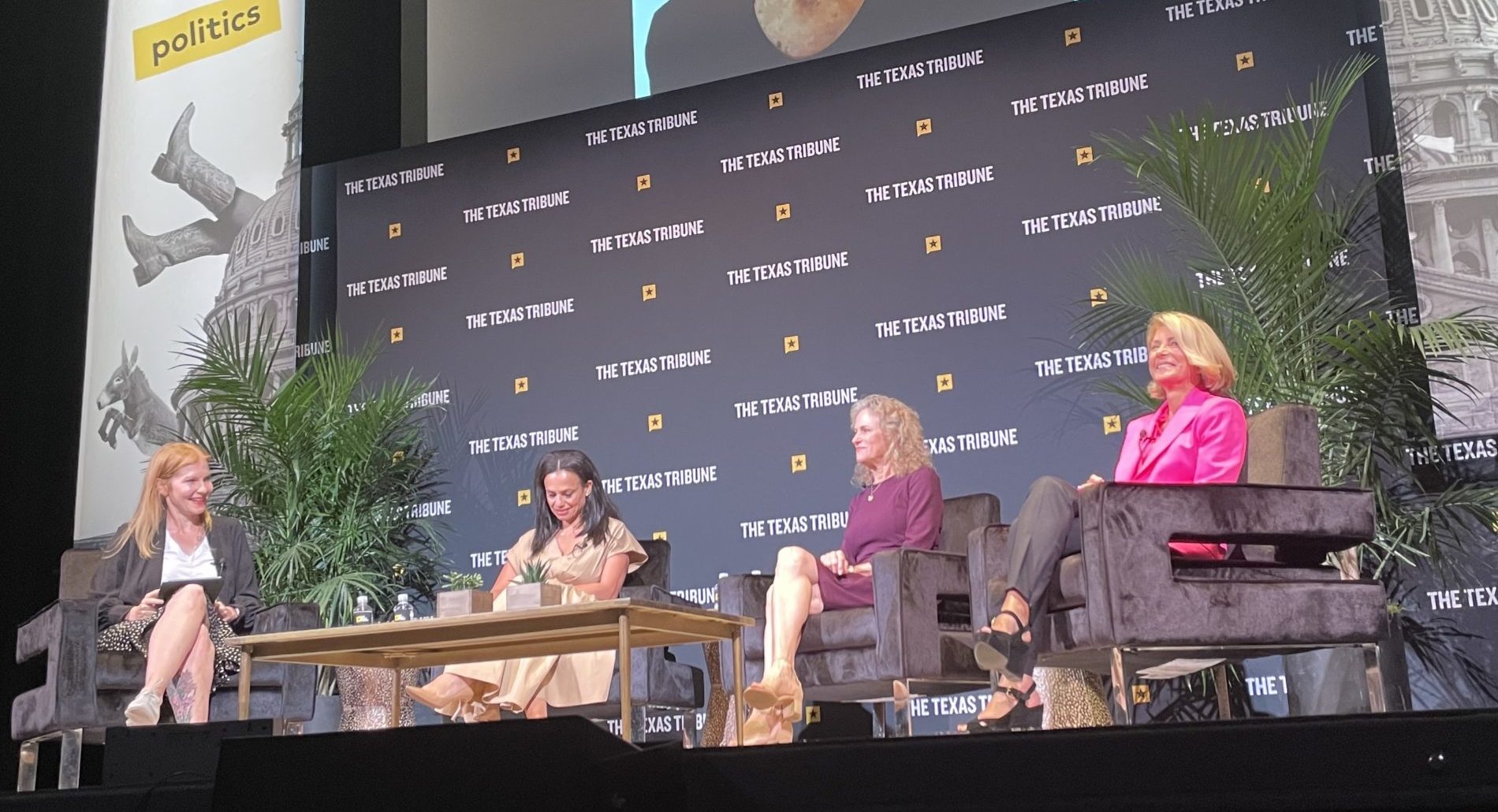 Next, the moderator asked all the women to paint a picture of where they were when they found out Roe V Wade had been overturned, and while all the women shared snapshots and expressions of sadness, McGill Johnson's story stuck out the most, "We were actually in D. C. Our national boards were meeting…it's our first in-person meeting since Covid. We deliberately stopped it at 10 so we could all doom scroll together…I just remember turning around to my nearest board member, hugging, sobbing together, and then just running literally to communicate out to the public, our plan to fight and never really having the opportunity to process." The atmosphere of the panel was similar to that of a therapy session, as women talked in solidarity about the overarching effects that will come from their rights being stripped away.
The women spoke on how, in order to exercise reproductive care, women are being forced to break the law. In 2021 Senate Bill 4 was passed in Texas which, on top of the many things it does, prohibits the FDA-approved usage of abortion pills and accessing these medications through the postal service. Meaning not only is it illegal to get an abortion in a state like Texas, but if someone wants to mail abortion pills to themselves via a website like PlanC, that is technically now breaking the law, "Moving forward the question for people who believe in abortion access isn't 'how do I make a change?' 'how do I report questions?' But it's how much of a criminal do I want to be?" says Cox. And breaking the law, no matter how necessary, does not affect everyone equally. McGill Johnson was able to interview Gloria Steinem the day prior, where she mentioned just how much race plays a key role in abortion care, "She spoke so clearly around the role of white supremacy, the role of race, really understanding how these things are intersecting. If I think of anything of the role, it has to be to educate yourself and understand how race is operating and getting very comfortable naming that as central to abortion access. Because if we can't name our enemy, we can't name our villains. We cannot actually come up with strategies that are going to address that." 
While there were plenty of panels overlapping each other, the highlight of the day had to be Beto O'Rourke's talk which was also held in the Paramount Theatre that afternoon. After the panel, O'Rourke agreed to sign copies of his new book "We've Got to Try: How the Fight for Voting Rights Makes Everything Else Possible" which talks little about his own life, something moderator and Staff Writer for The New Yorker Lawrence Wright immediately brought up, "Another thing that makes this book unusual as a campaign book is there's no biography and so I thought I would try to amend that a little bit. So we can have the campaign book that you might have written." The hour-long conversation is filled with tidbits on the candidate's life and his background, from growing up in El Paso to finding a love of politics to meeting his lovely wife Amy Hoover Sanders.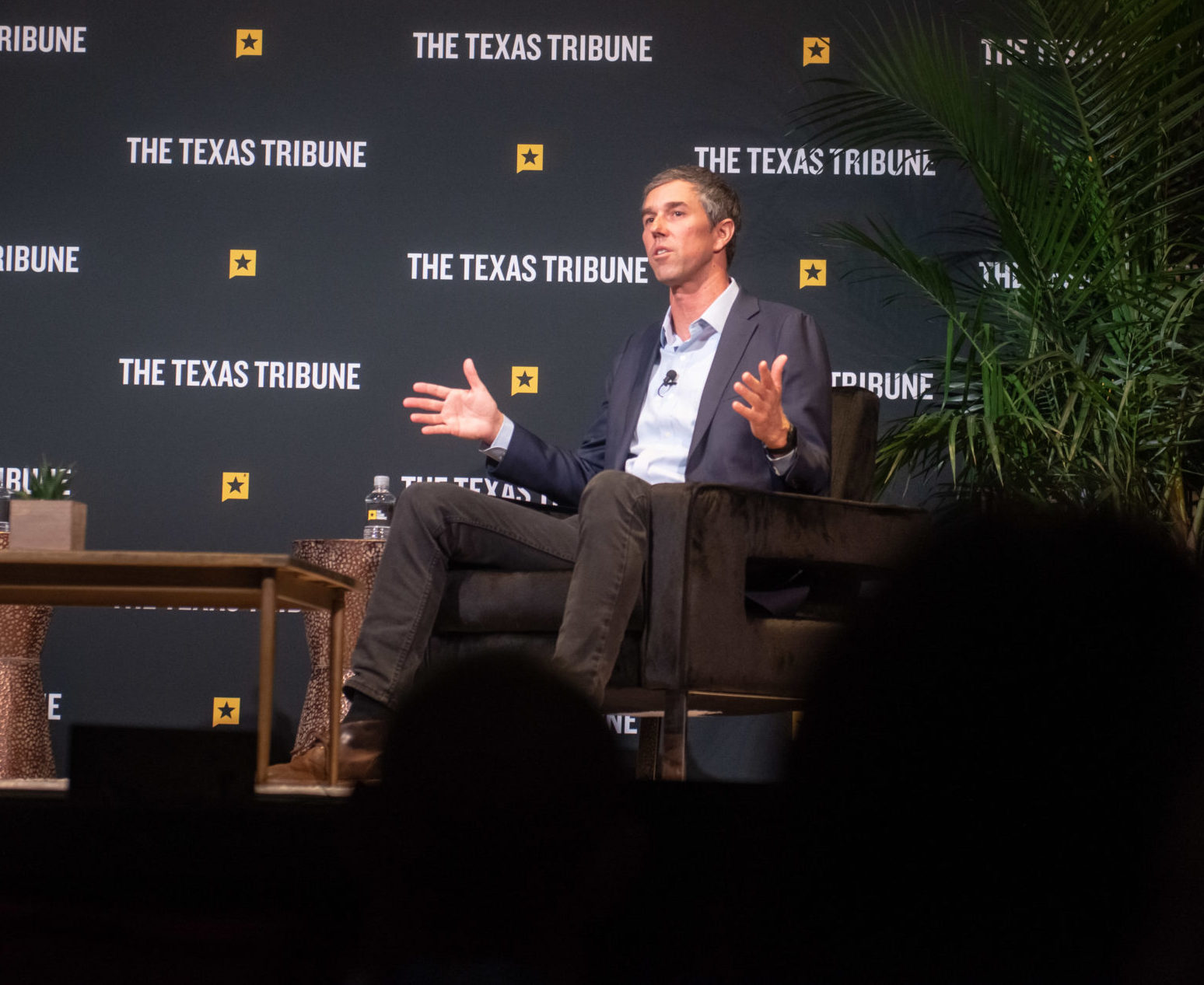 In fact, the interview actually took place on the couple's 17th year anniversary, and just a few days before O'Rourke's 50th birthday. When speaking about Sanders, the moderator couldn't help but bring up their sort of strange familial coincidences, "Is it really true that your mom and Amy's dad used to date?" He puzzled. O'Rourke nodded in amusement, "When she introduced me to her parents, I learned that our folks had been out on a double date. Her dad had been dating my mom and my dad had been taking somebody else out and they kind of cross-pollinated, my parents, on that outing. There would be a joke at the dinner table because Amy's dad, Bill, became the most successful politician out of El Paso…and we would joke at the table that if my mom had played her cards right, I would have grown up as his son, so stranger than fiction."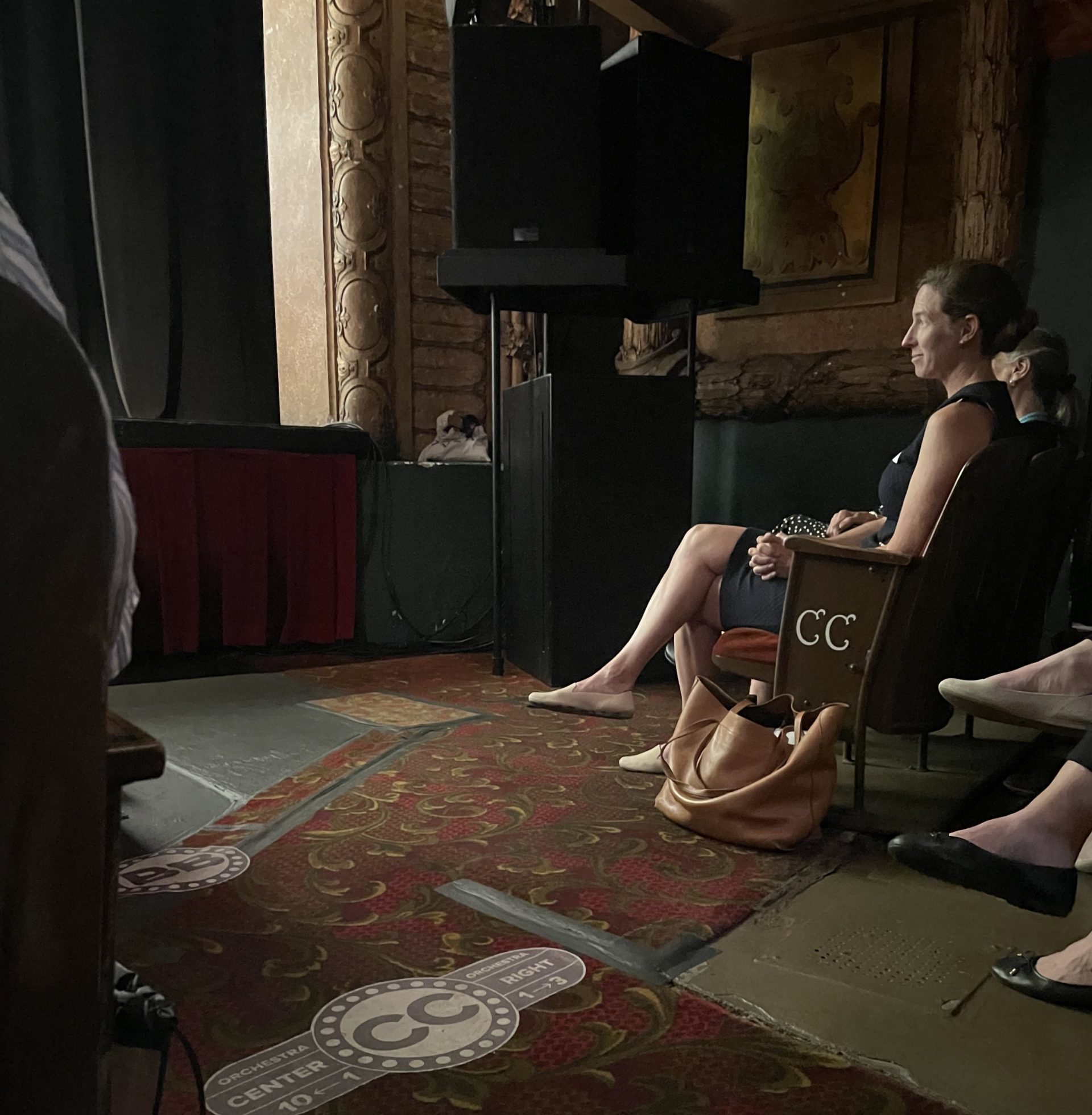 The talk didn't focus solely on O'Rourke's personal life however, the pair delved deep into the issues that motivate him as a politician, like LGBTQ+ rights, women's reproductive health, and gun control. O'Rourke's been on the scene and met with family members of the victims at both the El Paso shooting in 2019, and even more recently the Uvalde shooting earlier this year, "The fact that the Children of Texas started this school year last month, no better protected against an active shooter than those kids in Uvalde at the end of May is an indictment, not just on Greg Abbott but on all of us until we do something about it and change it." 
O'Rourke has been championing this issue for years, and spoke a little on the deep respect and responsibility he feels towards Texas' Hispanic population, "Hispanics, Latinos, Mexican-Americans overwhelmingly throughout Texas voted for Joe Biden against Donald Trump and I am making sure that we do not commit the same sin as some Democrats before me have committed, which is to take voters of color Black voters and Latinos for granted saying, 'you know what you have voted for me in the back. I'm not going to spend the time making the trip down to Edinburgh or to Mcallen or to Roma to be with you where you are in your community, I'm gonna go chase that white suburban soccer mom in collin county or Denton county.'" With O'Rourke stressing the most watched newscast in Texas counties is Telemundo, or Univision, "that does not mean, of course, that every Hispanic voter speaks Spanish or wants to get their information in Spanish, but it does mean that millions of our fellow Texans do." So, Beto's plan is to hold an entire debate against Greg Abbott in Spanish, "Every single question and every answer will be given in Spanish," a language having lived in El Paso most of his life, he speaks fluently.
Beto O'Rourke's book "We've Got to Try: How the Fight for Voting Rights Makes Everything Else Possible" is out now and available here! 
(Words by Camila Dejesus)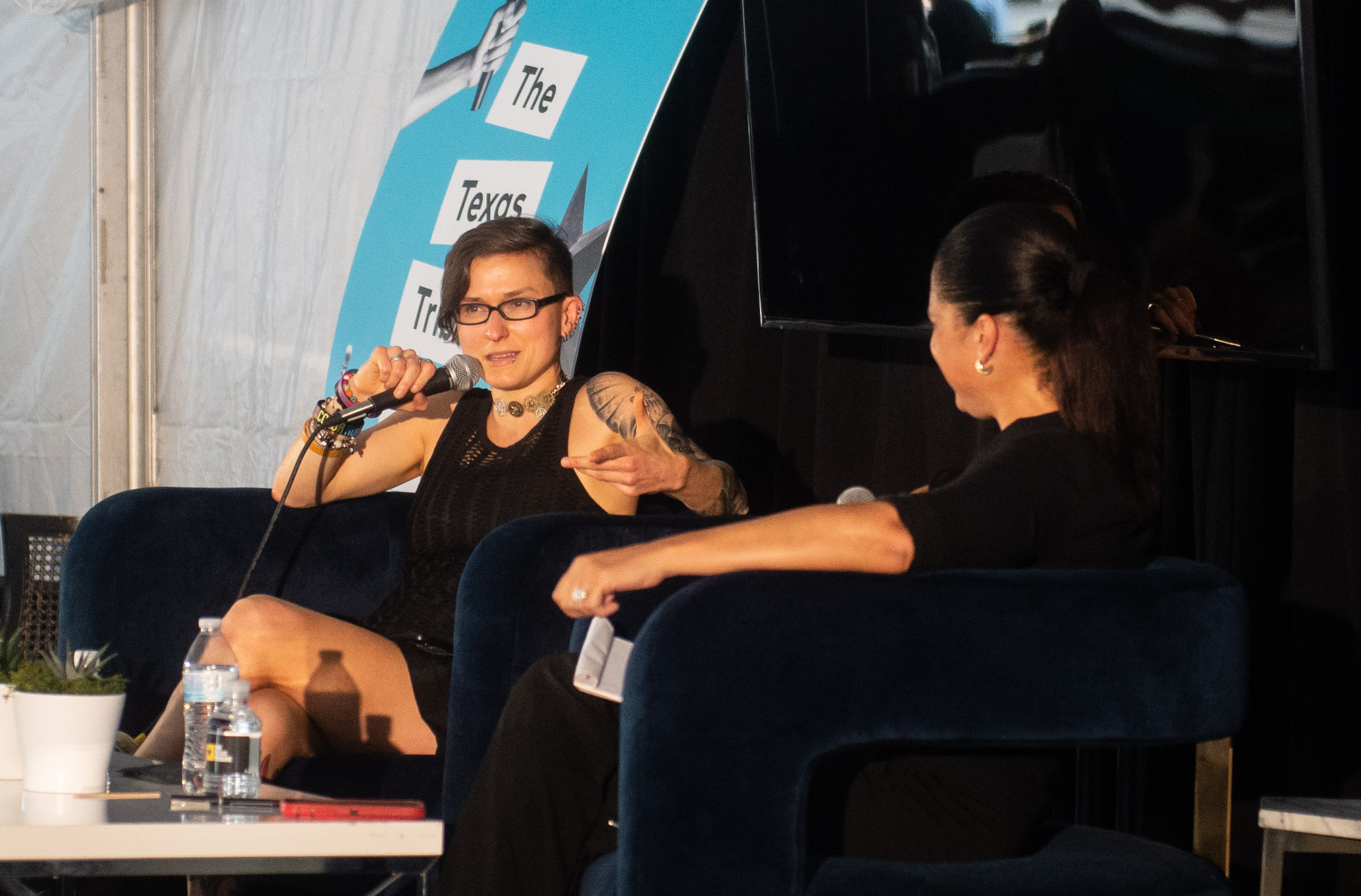 After Beto O'Rourke's speech at The Paramount Theatre, I headed out to the street where the tents set up were designated to speakers and authors of varying political topics. One of the speakers was author and journalist Keri Blakinger of The Marshall Project. Blakinger is a previously incarcerated person with firsthand experience and knowledge of the function of the prison system in the United States, one of her topics of discussion on The Marshall Project. While Keri was enthusiastic to be there and share not only her information but also promote her new book, "Corrections In Ink: A Memoir," the moderator, Soledad O'Brien, was unempathetic to the background of Keri. Continuously asking "why would [she] continue to write about these topics?" As most researchers, ethnographers, and journalists know, it is vital to repeat stories of abuse and torture, even if personal, in order to raise awareness and continue the conversation. In addition, given the very sensitive nature of some of Keri's personal stories, my personal opinion was that the moderator was not best suited for those discussions. 
After Keri's talk, I headed down to the St. David's Church, which held author Toluse Olorunnipa, White House Bureau Chief for the Washington Post, in conversation with Paniel Joseph, the founding Director of the Center for the Study of Race and Democracy at the University of Texas at Austin. Centered on his book "His Name Is George Floyd: One Man's Life and the Struggle for Racial Justice," which he wrote alongside Robert Samuels, is the story of how systems in place led both George Floyd and his eventual murderer, Derek Chauvin, were led to the space where the unfortunate would happen based on privileges and disadvantages they had in their life prior.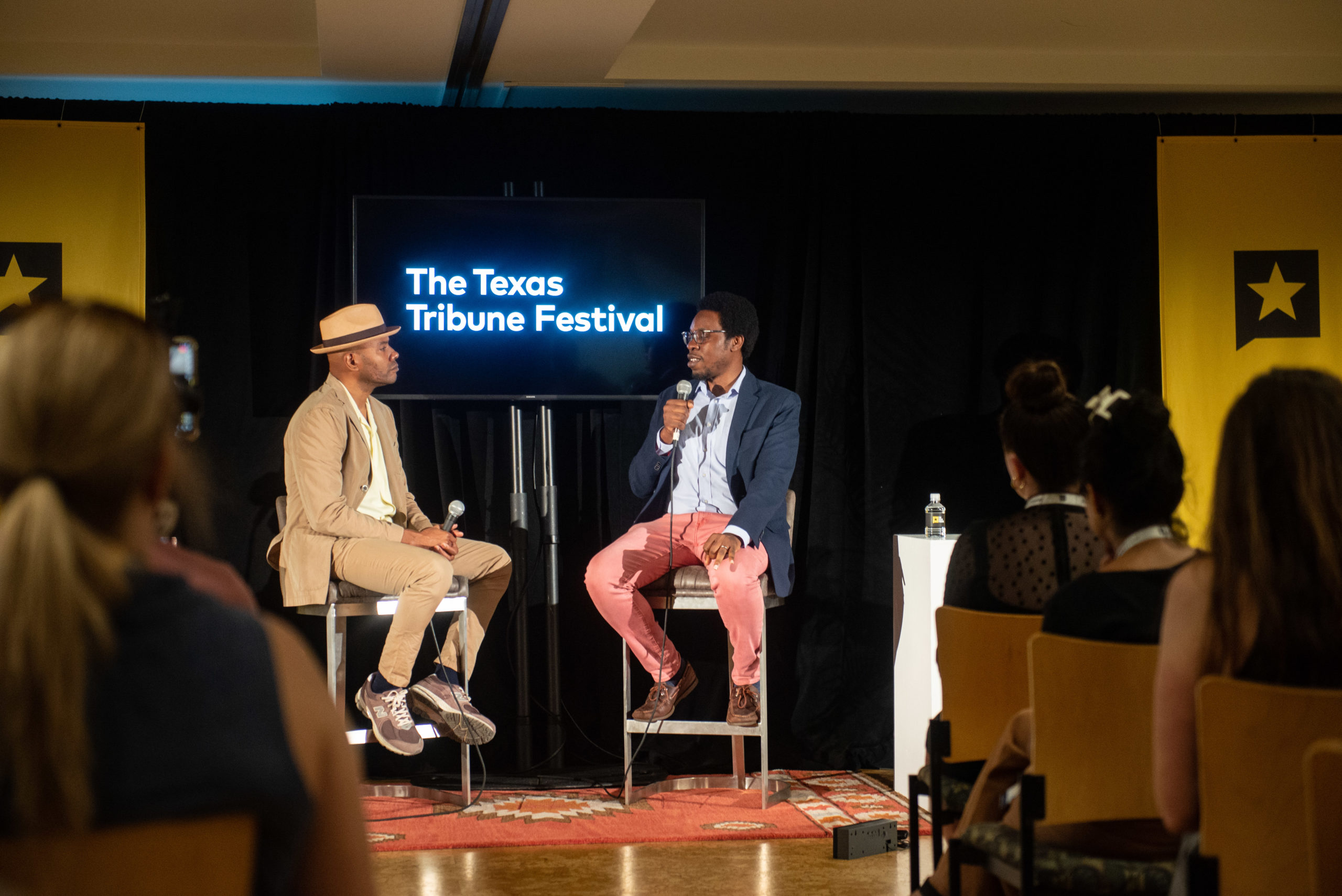 You can now purchase both "Corrections In Ink: A Memoir" and "His Name Is George."
(Words by Mayra Ramales)