By Anna Martinez
Voting rights are at risk due to severe gerrymandering. Gerrymandering is when boundaries of an electoral constituency are changed, allowing for manipulation of the voting result in states like Texas where the practice is common. Districts 7 and 32 were mainly Democratic in 2018 and were working to vote in Beto O'Rourke and unseat Ted Cruz as U.S. Senator. However, using gerrymandering, the districts were changed, allowing there to be a 24-14 advantage in favor of Republicans, according to the Brennan Center for Justice.
Gerrymandering causes uneven distribution of voters which allows there to be a skewed representation of voter preferences in a region. Not only are voter rights at risk, but communities at large also suffer the consequences of unfair voting practices. Trans youth were the latest victims of elected officials' targeted hate toward disenfranchised groups in Texas.. Governor Greg Abbott has placed the trans youth at risk by having their parents reported for child abuse. 
Texas is home to 5.6 million eligible Latino voters, which is 30% of the state's eligible voter population according to the Pew Research Center. In addition, the Latina/o early voter turnout for 2020 was three times more than what it was in 2016 and 65% of that vote favored Democrats, according to The 19th News. Latinas are more likely to vote Democratic on issues such as the coronavirus pandemic, family separation at the U.S.-Mexico border and the economic downturn, The 19th News reports. 
Latina voters have the ability to create change through their vote. If every single Latina turns out to vote, they can help raise awareness and amplify the voice of all Latinos and marginalized groups. According to census data, about 40 percent of eligible Latino voters are between the ages of 18 and 35, and in 2020, young Latina/os made up 13% of the voting population. One million Latinos are expected to turn 18 every year for the next two decades. The impact they will have on upcoming elections is undeniable, according to NBC news. 
Here are some Latinas sharing the reasons why they vote, including in this week's primary election: 
Jessenia Herzberg
she/Her, McAllen, TX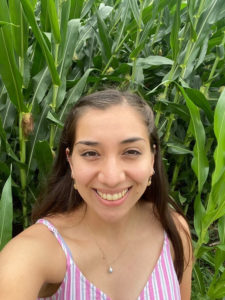 Herzberg shared that she feels devalued and shamed because of Congress's lack of protection on voting rights. She finds it important to vote at the moment because young generations and people of color make up the largest voting bloc, it is their future and they should get into the habit of voting in order to get their interests met. Herzberg believes that people of color are the most threatened group when it comes to voting because there are "no mail-in ballots allowed, fewer polling places, voter intimidation tactics allowed, and strict ID requirements." Herzberg votes because she wants a representative who meets her interests. She is an avid follower of Greg Casar. He is working to represent Latinos in Congress in order to implement policies on immigrant rights, affordable housing and police accountability. 
Editor's note: Greg Casar secured the Democratic nomination for U.S. Representative for Texas District 35 during Tuesday's primary election.  
Yamileth Vazquez
She/Her, Austin, TX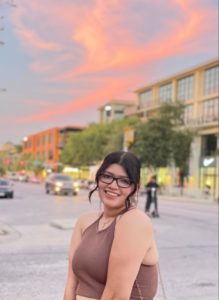 Vazquez is very frustrated by Congress and its lack of voter protection. "The moves that are made by the people in power feel more oppressive each time and instead of progressing as a nation it seems that we are taking steps back," said Vazquez. She believes it is important to protect voting rights because of the tension between different groups present in the United States. Vazquez believes that minority groups are most threatened when it comes to voting rights. Vazquez voted in the last presidential election and plans to continue to be an active voter. She votes to ensure that her voice is heard, and she votes in the best interest of her family who legally cannot. 
Karla Rodriguez 
 She/Her, Austin, Tx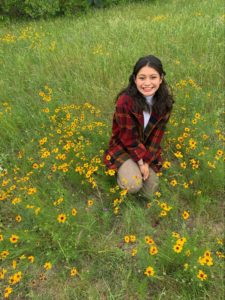 Rodriguez thinks it is important to vote because of the power to create change through one's vote. She reminds those around her that instead of complaining, they can go out and do something about their situation. Rodriguez explains that younger generations' votes are most threatened because of the stigma behind voting. She says that oftentimes, people do not think one vote is going to change anything, and because of that, don't bother. Voting is important to Rodriguez because it is a way of using one's voice, and one should always use it when others are willing to listen. Rodriguez is also a supporter of ACLU and Jolt Action, two organizations fighting for voting protection in the United States and in Texas, respectively.
Ivania Gutierrez 
She/They Edinburg, TX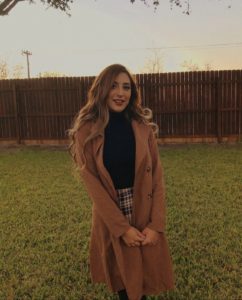 Gutierrez feels that Congress's recent action is unfair and causes less representation which harms people of color. They believe that it is important to vote because democracy is at stake. Decisions made on "reproductive health, our economy, COVID-19 related protocol, and other important topics are harming lower class and POC communities," said Gutierrez. Those making the decisions are also rarely affected while communities of color are among the most affected historically.  When asked if voting rights are threatened Gutierrez said: "Definitely. Due to gerrymandering and more restrictions on voting polls and procedures, lower class and POC communities are being affected the most." Gutierrez did vote in the last election and plans to continue voting because she wants her community in the Rio Grande Valley to be represented.
Litzy Rodriguez Alvarez
She/Her, Houston, TX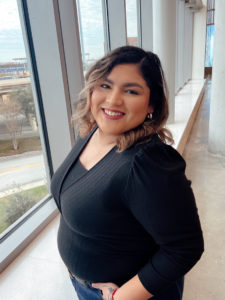 Alvarez feels that Congress's actions are discouraging because it causes uneven turnouts. She believes the voting rights of communities of color are under threat because there are more obstacles put in front of them. She finds it is important to vote because "every vote counts and every day there are countless remarks and legislations put forth to torment minority groups." She is a supporter of Field Houston and Immigrant Led, two organizations in Houston that support Latinx community by fighting for voter rights on the ground. 
Adriana Mendoza Ortiz
She/her, Austin, TX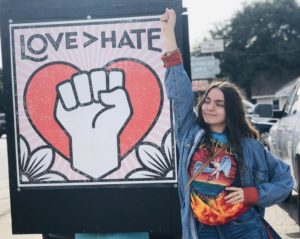 Ortiz feels angered by Congress's actions, especially because of Governor Abbott's recent actions against trans youth. She is frustrated to see such a vulnerable community disrespected. She thinks it is important to protect voting rights right now to ensure that people feel represented so that they go out and make an impact, especially in local elections. Ortiz thinks that people are always discouraged to vote because of how little change they see, especially in communities of colors' quality of life. She says Republicans change voting requirements to steer people away from voting and this creates a big impact on voter turnout. 
Editor's note: Beto O'Rourke won the Democratic primary this week and will face off against incumbent Greg Abbott for the Texas Governor's seat in November.