By Kirsty Brewster
AUSTIN, Texas — Currently, the City of Austin ordered a shelter-in-place in Travis county and it is advised to only leave our homes for essential places such as grocery stores, hospitals and pharmacies and to keep practicing social distancing, according to Austin Monthly. That means places like schools, gyms, theaters and libraries have shut down. I've been lucky and have the option to work from home, but those who work in food stores and health professions do not have the same option.
Like myself, a lot of us are stuck at home with our anxious thoughts keeping company. If you're like me and are looking for something to pass the time and lift your spirits a little, now can be the perfect time to learn a new skill. Personally, I've been tuning into Natacha Oceane's fitness YouTube channel to work on my handstands.
While you're self-isolating, scroll through these six skills to learn from the comfort of your home:
1. Learn a new language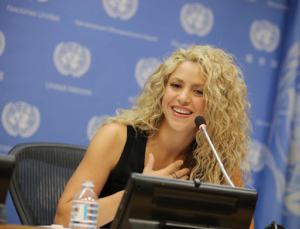 Learning a new language opens us up to a new culture and allows us to form relationships with people that we might not have been able to connect with otherwise. Personally, I've been trying to improve my Spanish over the years. Especially now that I work with students who speak mostly Spanish, and I want to be able to teach them the best I can. While there are plenty of resources for language learning out there, Duolingo is a great place to start as there is built-in progression. There are also a bunch of languages to choose from, with some of the most popular being Spanish, French and Japanese. Channel your inner she-wolf and open your mind to a new culture!
For more in-depth info on the process of language learning, scope out this article by College Info Geek.
2. Learn how to draw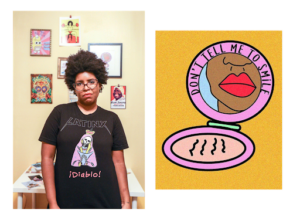 My best advice for learning how to draw is to imitate what you see. Try to start with cartoons or doodles rather than real life images. Pay attention to the shapes you see; every image is just a conglomeration of different shapes. Lightly sketch these shapes and then do a final outline for the finished product. Finally, practice, practice and PRACTICE. I love cartoons, so I like to Google image search my favorite characters, like Finn and Jake from Adventure Time, and try my hand at drawing what I see.
Pick up a pencil and paper and get started drawing your favorite flower or character!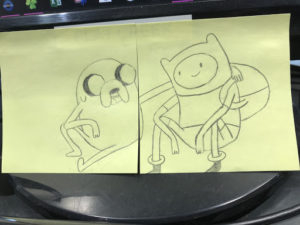 Hi-Tech:
Canva is an easy to use website and app for graphic design. You can create an account and start playing around with making your own card, poster, and Instagram post — to name a few.
3. Learn how to do a headstand or handstand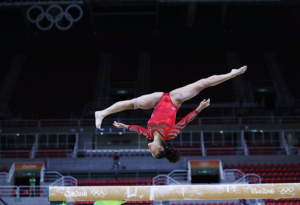 Now's a great time to learn a physical skill and see what our bodies are capable of. I love looking for ways to push myself physically. I've been using Natacha Oceane's tutorial as a resource for learning handstands and it's one of the best that I've found. Right now I'm working on building the necessary strength for a handstand with wrist and shoulder mobility. Once I nail that step I'll be on to balance work!
4. Learn a new recipe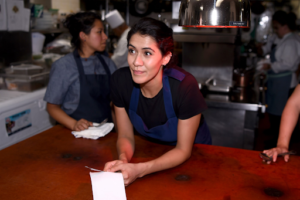 Cooking can be fun if we add a challenge to it. Try to cook something using only the ingredients you have in your house. For a healthy twist, try to only use whole and unprocessed foods. I like to start with a base like tortillas or rice, then add a protein, veggies and a sauce. Recently, I've been loving veggie tacos. I cook up some tofu, mushroom, bell pepper and spinach. I'm addicted to spicy food, so I also eat these tacos with spicy salsa. You can download the app Supercook or use the desktop version for recipe ideas as well!
5. Learn how to make a short film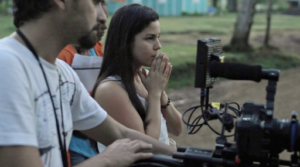 This is one of my favorites as I'm a huge movie-buff. Screenwriting is my favorite part of creating a film. It's fun creating a complete story from my imagination and seeing the story come to life. To get started on your filmmaking journey, all you really need is a phone. Some Hollywood movies and award-winning indie films such as "Tangerine," "Unsane" and "Romance in NYC" have all been shot on iPhones. Start with writing a screenplay. WriterDuet is a free resource that walks you through the correct screenplay format. Next, map out your shots by creating a storyboard.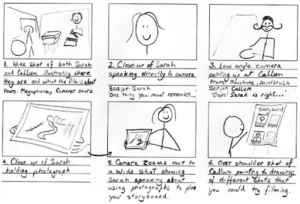 Next, record all of your shots. Remember to think about good lighting and sound. Sound quality is especially important as bad sound quality is more distracting than bad image quality. Lastly, edit your film! Some free editing software are iMovie and Windows Movie Maker. Send a Zoom invite to your family and friends for your short film debut! 
6. Learn how to produce music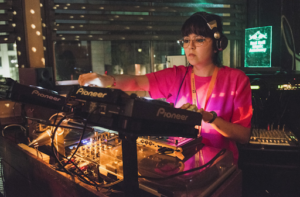 Been watching a lot of TikTok and want to learn how to create beats like the ones you hear on the app? GarageBand is probably the most beginner friendly. It comes pre-installed on any iOS device such as  iPhone or iPad and has numerous sounds to choose from. Other software that can be downloaded on Windows or an Android device are Stagelight and LMMS. These programs are completely free and come with many sounds to start creating your own beats! 
If you have the time and want a challenge, take on two skills, but be careful not to overwhelm yourself. Learning a new skill may be hard, but that's what makes it rewarding and it can lead to unique ideas when we combine our various interests and talents. Get out there and spread your creativity!
Want to read more stories like this? Give us your feedback, here!
Latinitas Magazine is a project of Latinitas, a registered nonprofit. We are funded by readers like you, so please consider donating today. Thank you!