AUSTIN, Texas — Spring break is over and that means summer is just around the corner. For all those travel bugs with no travel plans, go on your next vacation in spirit via OPI's Mexico City Collection! The nail care brand dropped its bi-annual travel-inspired line early 2020 and showcases colors that highlight Mexican culture to the mainstream. 
The colors are fun and bright, with shades inspired by Mexico City's eclectic culture of expressive art, fashion and food scenes. Much of the collection's hues are inspired by murals and buildings such as Mexican architect and engineer Luis Barragán's Mexico City home and studio that he designed himself. According to Beyond Polish, Mexico City is the sixth World Design Capital and the first city from the Americas to receive this title.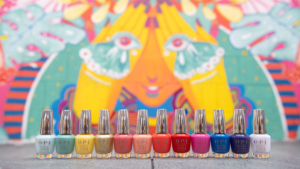 "Mexico City has a powerful story to share on the world stage," Beyond Polish said in a 2020 article. "As a model for other megacities around the world, using design to tackle the challenges of urbanization and ensure a more livable city."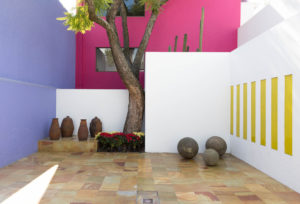 The use of vivid color dates back to Mexico's pre-colonial civilizations such as the Aztecs, Mayans, Toltecs and Olmecs. To produce traditional clothing, colorants, or dyes, were made from dried seeds, insects, plants and trees. The hues made from natural ingredients proved to be brighter and faded less than paints produced during the country's colonial period. It is said that natural dyes were more valuable than gold, according to the Desert Sun.
"Color is such a subjective thing," the Desert Sun reports in a 2018 article. "But in Mexico it is a powerful inheritance from pre-Columbian ancestors and tells us much about those cultures."
Today, you would not see a Mexican celebration without the use of bright and rich colors such as red, yellow or blue added to buildings, dresses, pan dulce or face paints. 
All 12 shades are now available for chicas who love to travel. Scope out the five shades below to be transported to Mexico City! ¡Bienvenida a México!
1. "¡Viva OPI!" – Red Polish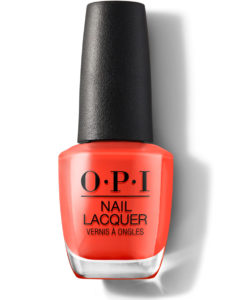 The title of this shiny red is taken from the battle cry of the Mexican War of Independence, "Viva Mexico" meaning "Long Live Mexico," is also known as the "Grito de Dolores" or "Cry of Dolores." According to History, Miguel Hidalgo launched the war with this cry and called for the end of 300 years of Spanish rule in Mexico, redistribution of land and racial equality — the latter being a fight still being fought today. After the end of the war in 1821, Mexico changed its national flag from its white and blue war flag, to a similar flag we see today featuring green, white and red. Today, the color red takes up one-third of the Mexican flag and symbolizes the blood shed of Mexico's fallen heroes.
2 . "My Chihuahua Doesn't Bite Anymore" – Orange Polish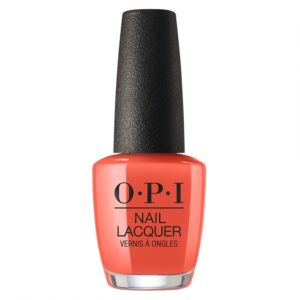 You read that right! The tiny, adorable dog the Chihuahua originated in Chihuahua, Mexico which is now the country's largest state. This fierce, little pup is the oldest dog breed on the American continent. Before they made their Hollywood debut in the 2008 film "Beverly Hills Chihuahua," historians believe they evolved from a wild dog called the Techichi that was domesticated by the Toltecs in 9th-century Mexico. No other color than orange could be paired with man's best friend. Orange is warm and optimistic, much like dogs, and the color can be seen painted inside and outside a home in Mexico. 
3. "Don't Tell a Sol" – Yellow Polish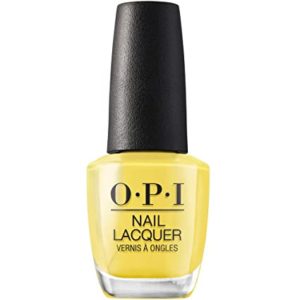 With a yellow like this it's easy to guess what the pun refers to as it is a play on words for the English word "soul". In English, "sol" means sun which is considered to hold positive values such as flourishing nature and life, according to Inside Mexico. Across all pre-colonial civilizations, the sun is associated with spring rituals that brought upon new life and energy. These civilizations would convert the light emitted by the sun into their own bodies by exposing their hands to the light and crossing their legs in a lotus position. Today, yellow is popularly tied with being happy, cheerful and full of life.
4. "Verde Nice to Meet You" – Green Polish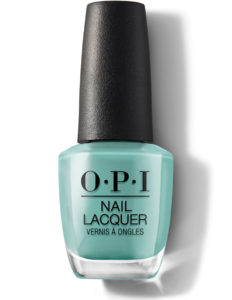 Qué cute, verdad? This cute spin on the Spanish greeting "mucho gusto," which translates to "nice to meet you," is combined with the Spanish term for green, "verde." It's naive to discuss the color green without mentioning the Mexican flag. Like the color red, green makes up one-third of the flag and represents the independence movement from Spain and hope for the country. Now, with spring around the corner, green is the color of choice for any outfit or accessory. 
5. "Telenovela About It"- Pink Polish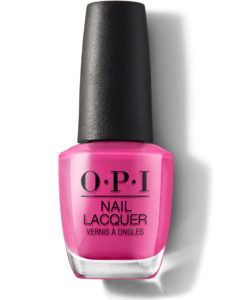 Pink is the color of love and nurturing, and it's hard to imagine a telenovela without love being at the center of two characters. This fuchsia, pink is also known as "Mexican Pink," became known through the designs of Mexican fashion designer Ramón Valdiosero. In the mid-1940s, Valdiosero researched traditional Mexican clothing and devoted a line of outfits reflective of traditional styles. The color can also be seen in the architectural works of Barragán. According to a 2020 article by ArchDaily, Barragán is considered one of Mexico's greatest architects due to revolutionizing the industry with the use of bright colors which reflected traditional Mexican architecture. Telenovela me about that!
As an eighth-generation Tejana, much tradition and culture has been lost through the generations. This does not mean I'm not 'mexican enough,' but it does show how deep my Mexican roots lie in the lands of Texas. Each day I learn something new about my heritage from the people around me or, in this case, nail polish. Suddenly, I no longer have to call my grandma to tell me about traditions and superstitions, but I can look down at my fingernails and know my culture is always with me.
Want to read more stories like this? Give us your feedback, here!
Latinitas Magazine is a project of Latinitas, a registered nonprofit. We are funded by readers like you, so please consider donating today. Thank you!