By Jasmine Juarez
AUSTIN, Texas – With the new wave of what we call 'Netflix and chill,' I've been  hooked on watching new shows, by myself, right before bed and staying up late to finish a series. From comedy shows to cartoons that bring me back to the old days, there are many shows to explore throughout Netflix and other video platforms. I have to admit, some Netflix Originals have been dropped and the trailers already have me intrigued and eager to watch. The latest show on my solo 'Netflix and Chill' journey is called "Gentefied," a bilingual, multicultural Netflix Original that portrays the struggles of people of color —specifically the Latinx community— in today's world.
The show was released February 21, 2020 and takes place in East Los Angeles. By coincidence, I was recently visiting East L.A. in early February for the first time. I was there to see friends at University of Southern California for a few days, and was able to see the resemblance between Mexican barrios and the lifestyle in East L.A., both completely different from my humble life in Texas. The tacos were bomb and the fruit stands on every corner gave me nostalgia from my trip to San Luis Potosí, Mexico last spring break.
Although the show was filmed on a soundstage, the series also pointed its cameras to famous locations, rooted in Latinx culture such as El Mercado, Mariachi Plaza along 1st Street and Plaza de la Raza on Mission Road in Lincoln Heights. My time in L.A. reminded me of the struggles we go through as a minority population; we are always being discriminated against, even in an area overwhelmed by people of color (POC).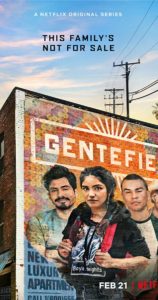 In "Gentefied," the Morales family: three cousins —Erik, Chris and Ana— are chasing the American Dream, along with their immigrant grandfather. The family owns a small restaurant in Boyle Heights, a neighborhood located in the region east of the L.A. River with almost 100,000 residents. Throughout the first few episodes, we see the struggle of gentrification develop in Boyle Heights. As the rent is increasing, the family struggles to make enough money to sustain the family business, causing issues among the family. 
As I binged, I saw some cultural context being challenged as well, as Ana, one of the cousins, has a girlfriend which her mom fails to accept, showing the underlying homophobia that lies in the Hispanic culture. According to a study by The Williams Institute, an estimated 1.4 million of Latinx adults consider themselves lesbian, gay, bisexual, transgender or queer (LGBTQ+). 
The show's captivating and relatable stories had me Google who wrote and directed the series, a few names —I'd unfortunately never heard of— popped up. Writers included Marvin Lemus and Linda Yvette Chavez, both Mexican-American and Chicanx screen writers and directors. With both Lemus and Chavez growing up in Latinx culture, bingers, like myself, know the show is authentic on events and challenges Hispanic's face.
Another name that popped up in the news recently was Camila María Concepción. She helped co-write episode nine of "Gentefied" season one, called "Protest Tacos." The same day the show was released on Netflix, Camila passed away by suicide. She was a Yale graduate, and a trans activist along with being a brilliant screenwriter. This death is among many of the struggles of Latinx culture —the lack of belief in mental illness and depression is common in Latinx households.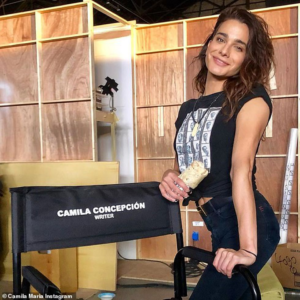 As stated by the National LGBTQ+ Task Force, "multiracial, transgender people are experiencing disproportionately higher levels of attempted suicide, poverty and unemployment." With the overall suicide rate in the country increasing by 33 percent over the last few decades, rates in the LGBTQ+ community are nine times higher, according to a 2018 study. Which is why shows and characters such as "Gentefied " and Ana are needed to represent minority communities. 
"Gentefied" does a brilliant job at affirming many different aspects of our culture, and I encourage you to watch it. From being "Mexican enough" to literally giving me post traumatic stress as some of my own family struggles, like machismo, were represented in the series. It is a well thought out show that helps people see the Latinx culture from an outside perspective. 
Want to read more stories like this? Give us your feedback, here!
Latinitas Magazine is a project of Latinitas, a registered nonprofit. We are funded by readers like you, so please consider donating today. Thank you!