Margarita Barresi's A Delicate Marriage follows the penniless but brilliant Marco Rios and the insightful yet wealthy Isabela Sota as they try to balance their love for each other with their love of their island. The jaw-dropping historical fiction novel takes place in Puerto Rico throughout the 1930s and 50s, showcasing not only decades of these characters' relationship but crucial decades in Puerto Rico's own sorted history. Highlighting a time of much political unrest as The Island was being pulled in two different directions, that of independence or that of complete cooperation con "los yanquis". The novel was inspired by Barresi's own grandparents' love story as, similar to Isa and Marco, her abuela was a debutante who grew up well-off compared to her abuelo, a poor boy from the small mountain town of Yabacoa (just like Marco). 
Perhaps my favorite aspect of the novel is that it is Puerto Rican through and through. While the original version is in English, there are plenty of Puerto Rican sayings, poems, and conversations included throughout the novel. Making it the perfect read for Hispanic Heritage Month, or just a great way to dip your toes into Spanish phrases and Puerto Rican culture, all the while experiencing a dynamic romance. It honestly made me feel close to my roots, reading Spanish has always been a challenge for me, but getting to test my knowledge at certain moments was really refreshing.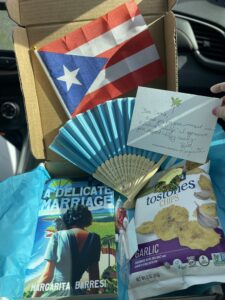 While A Delicate Marriage follows a fictional love story, it is surrounded by real historical events. Touching on situations like the Rio Piedras Massacre or the Okeechobee Hurricane that hit Puerto Rico in 1928. The novel also features fictitious depictions of real people like Puerto Rican revolutionary Pedro Albizu Campos and Puerto Rican Governor Luis Muñoz Marín. Suffice it to say, Barresi had a tall order. Yet somehow she managed to learn everything she possibly could about Puerto Rico's political impact throughout the decades, and then expertly combined a beautiful love story to match. Barresi created a novel that is just as informative as it is interesting. As a fellow Puerto Rican who grew up in the States, it meant a lot to me to have the privilege of reading and reviewing this book. 
I went in relating heavily to the material, as my father also hails from Yabacoa, while my mother had a more well-off upbringing in Rio Piedras, yet there was so much about the actual history of Puerto Rico I didn't know. I know Puerto Rico as it is now, an apprehensive American Territory whose pride in its roots and culture has never dwindled despite the years of being taken advantage of by various countries. I've seen friends and family members lose power more times than I can count, and I've seen the hardships that befell them as they stayed on an Island with limited resources and opportunities. However, I never knew how Puerto Rico got to that place. While the story isn't real, Barresi does an amazing job at putting you in popular mindsets at the time. From a full-fledged independentista to people trying to believe in a butchered American Dream. Seeing their cooperation as the only way out of financial ruin. It helps that there are two narrators throughout the novel, Isa and Marco go back and forth in each chapter. Getting to be in their heads, and seeing the world through their eyes, with their different perspectives illustrates Barresi's point beautifully.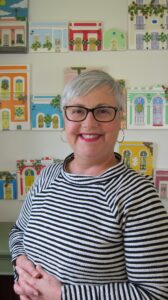 Let's talk about Isa and Marco. Their love story is the glue that ties everything together. It's the centerpiece of this narrative, and I was honestly shocked by the realistic approach Barresi takes with them. They're by no means a perfect couple. Both filled with big flaws, big missteps, and the unfortunate chore of having to navigate Marco's all-too-big ego, they're relationship is delicate. It's a challenge, but it was so rewarding and beyond interesting to get to live in these characters' heads for years. Most love stories take place leading up to a relationship, it seems a rarity that readers actually get to see their favorite couple beyond the big 'I Do'. But in A Delicate Marriage, you see everything, the good, the bad, and the really really uncomfortable. 
Barresi does a masterful job of weaving together the political turmoil of Puerto Rico's climate with Isa and Marco's budding relationship. As Isa learns more about Puerto Rico's current state, she's filled with an urge to help, but that's quickly dampened by Marco's own wishes, hoping for the perfect subservient wife. Meanwhile, he deals with the business sides of Puerto Rico, getting chummy with the Americans as a way to fund his building development projects. And what originally started as a well-intentioned way of aiding the poor becomes a way to fill Marco's own pockets. Things get messy, and throughout the years we get to really know these two characters. 
Barresi takes us through a wild journey, not just of Puerto Rico but of this tumultuous relationship. It's an amazing read, and the ending really stuck with me. Once again, combining these political elements with our love of these characters. The ending epilogue is haunting. 
If you're interested in reading more or ordering A Delicate Marriage, which just released this week, please click here for more information.