AUSTIN, Texas — Dating back thousands of years ago, Buddha called on all the animals of the Earth and only 12 came to him, according to folklore. As a reward for hearing his call, Buddha gave each of the animals a spot on the zodiac calendar promising children born in their year would attribute their personalities and skills. 
According to China Highlights, the zodiac is a repeating cycle of 12 years, with each year being represented by an animal and its personality. All 12 animals competed in a race to determine who would come first on the calendar. The chicas focused on the years 2008, the rat, 2009, the ox and 2010, the tiger, since many of the girls were born in those years. 
Since schools have been shut down, the Latinitas' Program Team released its first virtual, low-tech, lesson for Club Latinitas participants to work on while at home.
The chicas took out their arts and crafts to make a paper fan and decorated it with a picture of the Chinese Zodiac calendar or a picture of the animal that marked their year. 
Here are some of the amazing creations from the chicas:
1. Samantha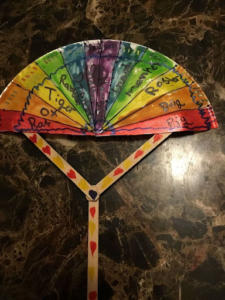 2. Anna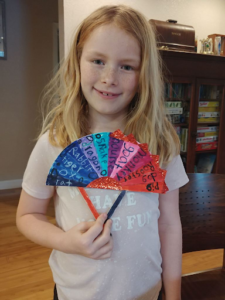 3. Amy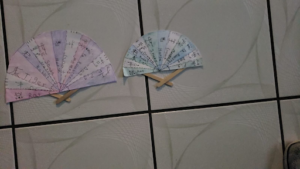 4. Olivia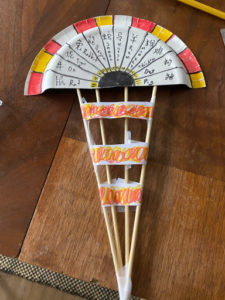 5. Julia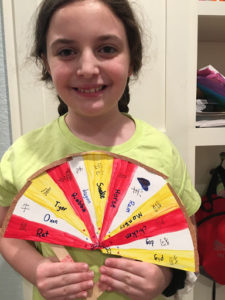 6. Madaly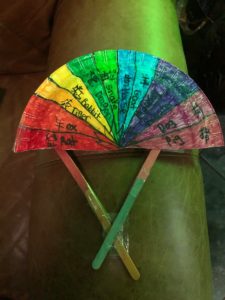 This year marks the year of the rat, which represents resourcefulness and kindness. In the wake of COVID-19, society continues to surprise us with random acts of kindness such as supermarkets offering time slots dedicated for elderly shoppers, schools delivering meals to its students and people donating and sewing face masks for their local hospital. One thing's for sure, when the world is back to normal we will have to do better to make sure we do not go back to a society that takes community for granted.
Want to read more stories like this? Give us your feedback, here!
Latinitas Magazine is a project of Latinitas, a registered nonprofit. We are funded by readers like you, so please consider donating today. Thank you!