Entrepreneur Yashira Hiraldo is the founder of Glamrūm, a Chicago-based beauty salon with two locations in the Lincoln Park and Lakeview neighborhoods. The luxury salon offers services such as permanent makeup including microblading, and other spa and medical aesthetic treatments such as lash enhancements, waxing, and body treatments. Originally from Puerto Rico, Hiraldo received her Bachelor's in Business Administration and a Master's in International Business from Universidad Metropolitana. Eventually moving to the United States after Hurricane Maria in 2017, she has since become an inspiration for other Latinas out there for successfully navigating the beauty industry, "I always had a passion for all things beauty and decided to start cosmetology school back in Puerto Rico. But then I felt like diving deep into the business side of things. In receiving a Master's Degree in International Business, I deepened my understanding of global commerce," she said.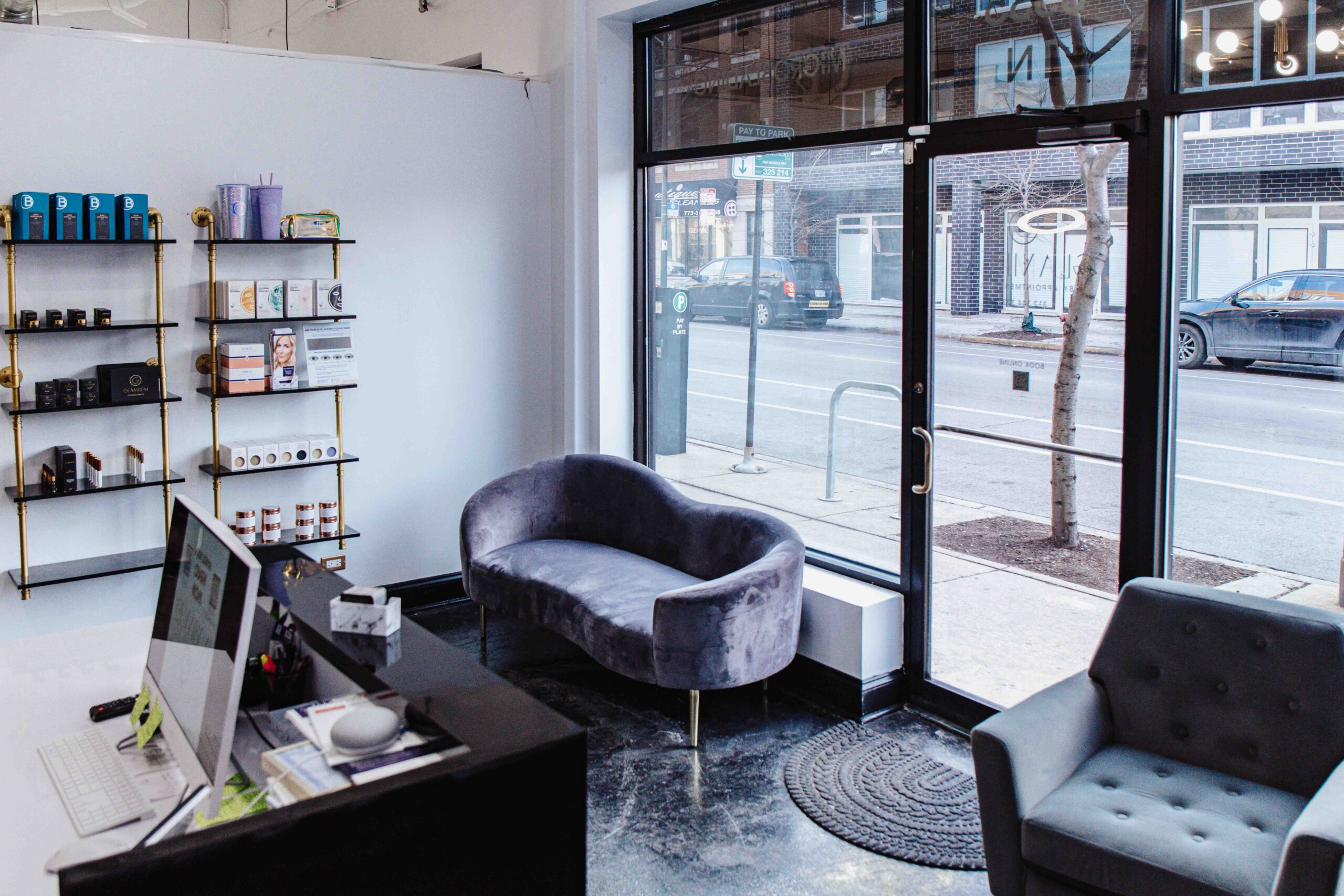 Hiraldo initially opened Glamrūm in 2019 after her place of work closed down, "I opened Glamrūm out of both necessity and aspiration. I had to choose between restarting the job hunt or creating my own business. Taking a leap of faith, I signed a lease for a small salon suite and the rest is history. My experiences in renowned salons both in Puerto Rico and Chicago highlighted a recurring issue. While talent was abundant, a structured business approach was often lacking which inspired my decision to create Glamrūm," she adds. The salon has two locations both with their own special qualities, "Lincoln Park's got that buzzing vibe with loads of young folks and big-name stores, while Lakeview's got a chill, homey feel with loads of local businesses. These differences make each visit a unique experience," Hiraldo said.
For those looking to get beauty treatments, Glamrūm is the place to go and offers multiple options. We asked Hiraldo and she excitedly gave us more insight into her salon services, "We are a one-stop shop! From brows, lashes, permanent makeup, and full-body waxing and treatments, to advanced procedures like Botox and fillers, we have it all. We mostly use our own line. For years now I have researched ingredients and formulations and came up with a professional line for eyebrow and lash artists, as well as retail for at-home care for our clients. Our brow elixir, eyelash growth serum, and face jelly masks are total hits with our clients," she said.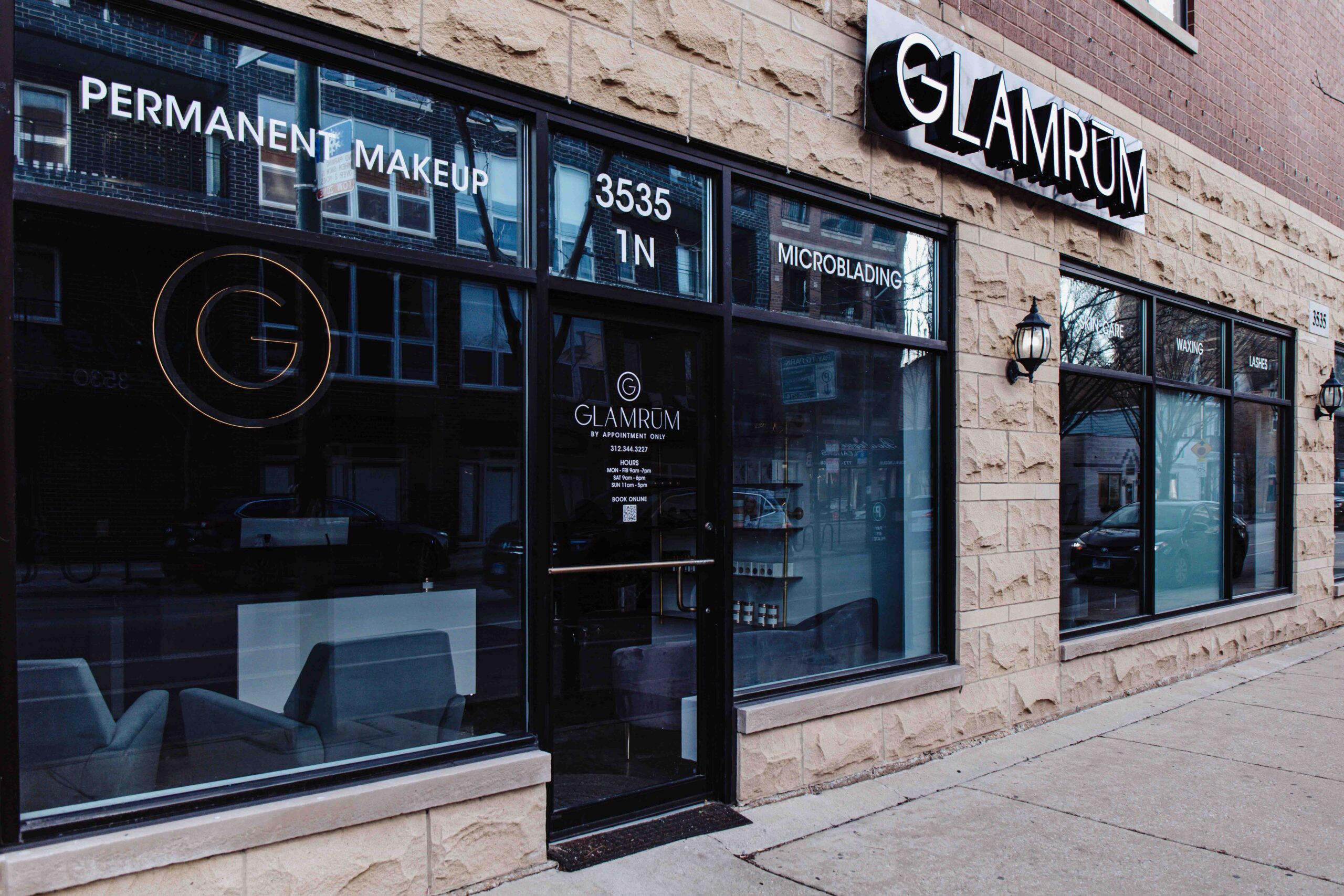 Hiraldo also hosts various events catered to women in the community and collaborates with other entrepreneurs who love to educate on business, money, and finance. The "Made by Women Event" held earlier this year, was specifically created to highlight local businesses, "The event has provided a platform for fellow female entrepreneurs to display their craft and products to our clientele, followers, and neighbors. I firmly believe in the power of collaboration and view these events as a small gesture of gratitude to give back. Chicago's been awesome to me, and it feels right to spread that love," she said. Hiraldo will also be holding an upcoming event to take place November 3rd and 4th in Chicago called, "Talk Money Like a Jefa", "We will be discussing financial literacy for women and mistakes to avoid in your business as a female entrepreneur. I am bringing a financial coach from Puerto Rico and female entrepreneurs from Chicago as special guests," she adds. More information is available on Glamrūm's Instagram.
Offering advice to other ladies out there looking to pursue their passion, Hiraldo offers great suggestions, "Bet on yourself. Your potential is boundless! Never box yourself in with limitations be it due to gender, cultural background, or language barriers. Approach every venture with the conviction that you've earned your place and that you deserve it because you worked and know what you can do! Own it!" Hiraldo is also a licensed esthetician, certified PMU artist, and master lash artist.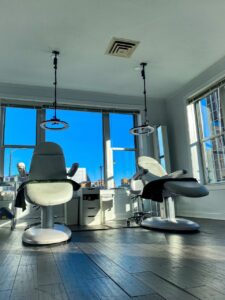 Some basic beauty tips from Hiraldo is as follows: 
Always wash off your makeup at night.

Moisturize! Oily skin doesn't equal moisture.

Ditch the drugstore and Hollywood name skincare, and invest in clinical and medical grade skin care. 

Throw away that lash curler that just damages your lashes. Consider a lash lift instead.
Follow Glamrūm on Instagram: @glamrum, and if you are in the Chicago area plan on attending "Talk Money Like a Jefa," something surely you won't want to miss !
Official Website: GLAMRŪM – Chicago's Top Eyelash Extensions & Permanent Makeup – Book Online (glamrum.com)
Lincoln Park Location: 639 West Diversey Pkwy, suite 210
Lakeview Location: 3535 North Lincoln Ave, Chicago, Illinois 60657