By Latinitas staff
To say Latina progressives are disappointed in the United States Senate's failure to abolish the filibuster, effectively blocking the voting rights bill, is an understatement. They feel that by making this decision, every single Republican Senator and two Democratic Senators including Joe Manchin (WV) and Krysten Sinema (AZ), would rather return to the Jim Crow era of voting rights suppression than protect our most sacred right as Americans: the right of all citizens to vote regardless of political affiliation, race, sexual orientation, religion or socio-economic status. 
High-profile Latina leaders and activists are speaking out against the Senate's decision and imploring youth voters not to give up on the United States and the values it stands for. 
Cristina Tzintzun Ramirez, who serves as president of NextGen America, the nation's largest youth voter mobilization effort, asked young voters not to give up hope or feel powerless — even in the face of a White House insurrection that killed five people and injured at least 140 police officers — or politicians suppressing voters of color across America.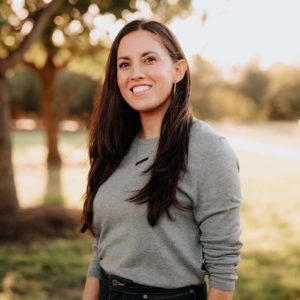 "Let's be clear, this isn't just a failure of Republicans. We have two Democratic senators, Joe Manchin and Krysten Sinema, that have decided to stand up for a few billionaire donors, instead of us, the American people," Tzintzun Ramirez said in a video posted to her Instagram account. 
"My job every day at NextGen America is to help mobilize and register the largest and most diverse voting bloc in the entire country: young people," she said. "Most young people are people of color in this country. They look at the Senate and it looks so different from us and they're trying to determine how our voice and our vote gets to be heard or doesn't. 
"They want us in this moment to feel like we don't have power, like we shouldn't have hope, like we should give up and that's exactly why we shouldn't," Tzintzun Ramirez added. 
Meanwhile, Erika Andiola, Chief Advocacy Officer for Raices Texas, an immigrant rights group, said the Senate's vote is "dangerous" and "devastating" and that she was ashamed of once having worked for Sinema. She encourages voters to unseat Sinema in the 2024 re-election.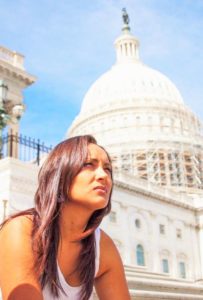 "The filibuster killed the Dream Act in 2010. Now it kills voting rights," she tweeted. "Don't y'all assume that this fight is over. We will need you in Arizona."
Meanwhile, Voto Latino, a Latinx voting rights organization headed by Maria Teresa Kumar, released a statement promising the fight for democracy "is far from over."
"We saw exactly where Sen. Joe Manchin and Sen. Sinema stand in the fight for our voting rights. They are willing to protect the racist filibuster rather than protect our right to vote," read the statement. "We will not forget what happened tonight. The fight for our democracy is far from over."
Check back soon for Latina youth's response to the Senate's decision.