Last week I had the opportunity to attend SXSW for the first time. This was a huge honor, as SX isn't just a music and film festival, but their conference is home to one of the biggest gatherings of panels and speakers in the nation. I'm talking mega-celebrities from world-renown scientists to major musicians, and US politicians all find themselves in Austin, Texas for a two-week period. This was a big deal, and I was over the moon to see what panels I could attend. After an exhilarating and exhausting two weeks, here are my favorite panels of SXSW 2023. 
1. Crushing: The Burden of Diabetes on Patients with Nick Jonas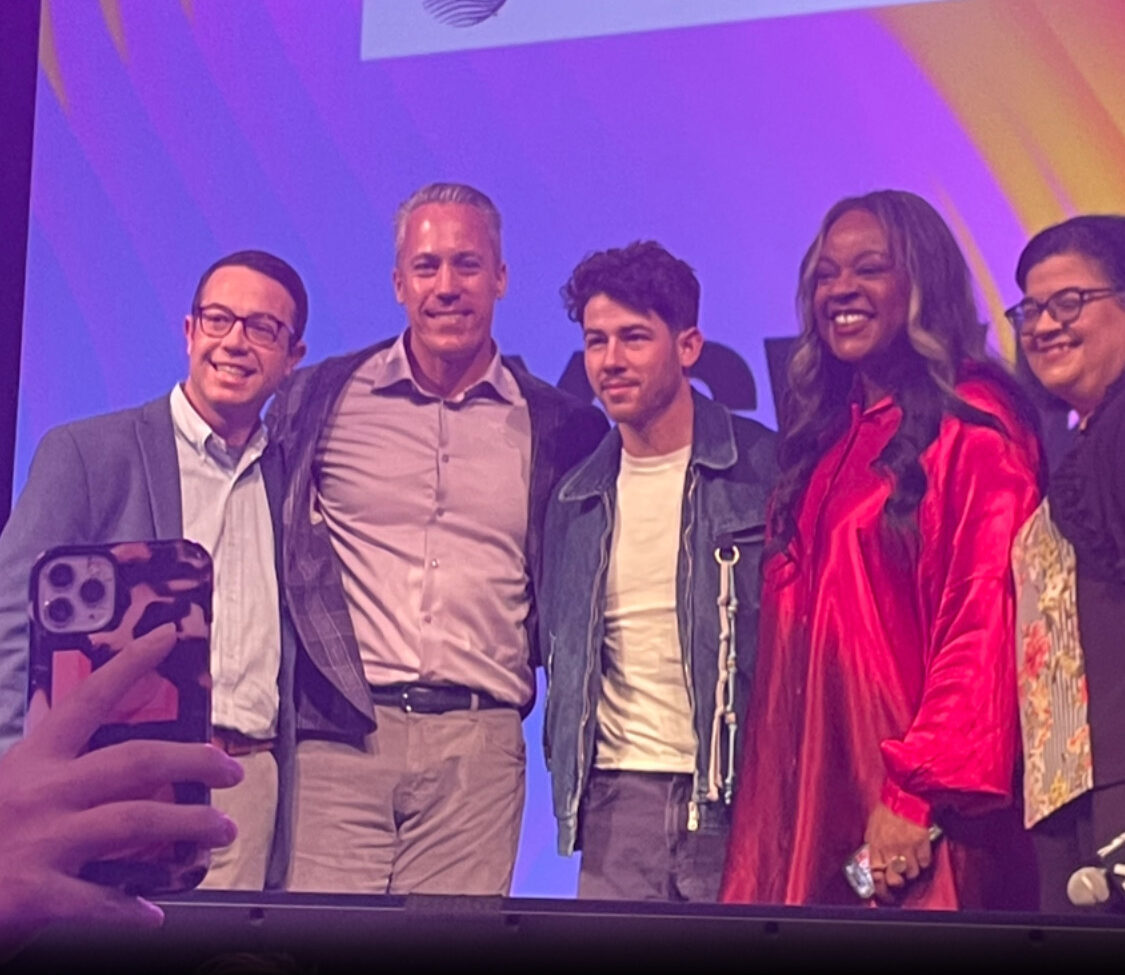 Did I choose this panel primarily due to my childhood love of Nick Jonas? Maybe, but as I soon found out, that was kind of the point. See, contrary to what the title may suggest, Nick Jonas was not the only panelist participating. In fact, this wasn't even a panel run by or focusing on Nick Jonas. SXSW knew he would be the biggest pull when it came to garnering attention. Sitting in an absolutely packed auditorium, surrounded by fangirls all most excited about Nick Jonas, I must say it worked. Despite my prior motivations, "Crushing: The Burden of Diabetes" ended up being my favorite panel of the event, and not due to Nick. One awe-inspiring celebrity aside, the panelists consisted of Colorado State Representative Leslie Herod, the CEO of Dexcom Jake Leach, Reverend Mireya Martinez, and moderator Dr. Thomas Grace, and the panel broached on all sorts of topics relating to diabetes. 
Jake Leach spoke on Dexcom and how their innovative use of CGM technology changed the game for diabetes patients. CGM stands for Continuous Glucose Monitoring and is essentially a small pin that is inserted into the skin. The CGM connects wirelessly to an app (via phone or smartwatch) which allows the user to get real-time updates on their glucose levels. With this technology gone are the days of continuously pricking your fingers. Now, patients can do one prick and won't have to change the CGM for 3 to 7 days. Using Dexcom's app, patients can also share their glucose levels with loved ones 24/7, which is a huge win for parents as Jake broached, "I was just recently talking to a parent whose child was 12 years old, recently diagnosed. And we were talking about how [in] the Continuous Glucose Monitor, there's a feature that allows you to share your information. So, their child was wearing a CGM, and they said it's game-changing because they can see now their child's glucose when they're at school, when they're at a sleepover. It enables these kids to have a much more normal life."
And it's not just parents, as Nick added, "I had my brothers on there for a while–sharing my data with them. But they both would call me the minute they saw an arrow going one way or another. So I took them right off." He joked, "And eventually, replaced them with my wife. But you know, I'm away from her and our baby now and she feels so comfortable knowing she can see where I'm at if something, god forbid, goes wrong…your life with Diabetes is never going to be a smooth ride. There's going to be ups and downs and moments that are more challenging than others, but there is something reassuring knowing that your circle, your friends and family, can all be a part of it with you. You're not alone." 
Rep. Leslie Herod spoke on the lack of accessibility and the at times crushing expenses people living with Diabetes have paid for insulin, "When we started hearing stories of Coloradans who were saying that they were paying $5,000 $6,000 a month for the care that they needed–for the insulin for their kids or for their medications–it was absurd. And as someone who has had insurance, and as someone who has not had insurance, I have very bad asthma. I've seen those costs go up, I've had to make those decisions about whether or not I'm gonna pay for my medication or pay for a bill." With Rep. Leslie Herod ultimately advocating for minimizing healthcare prices and putting a cap on insulin. The entire talk was chock-full of information, made all the more impactful by the way they marketed the event. 
2. Priyanka Chopra Jonas in Conversation with Jennifer Salke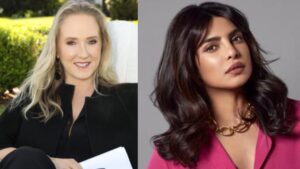 Going into this Keynote, I was already thoroughly impressed with Priyanka Chopra Jonas, but I had no idea who Jennifer Salke was, and for those of you who don't let me enlighten you. Jennifer Salke is the Head of MGM + Amazon Studios, she has been the development lead in major Amazon projects from The Boys to The Marvelous Mrs. Maisel and now was joined by Priyanka Chopra Jonas to discuss their highly advantageous project Citadel. As part of their promotion, we got a first look at the trailer for the show, which features Priyanka's character, Nadia, a woman who doesn't remember anything about her former life, including the fact that she may have been a secret agent. 
Citadel was being marketed as the first fully global show, but what does that really mean? Well, the idea appeared to Salke around quarantine, when international shows like Squid Game and movies like Parasite were reaching new heights thanks, in part, to streaming services. Salke loved this universal connection media had, and wanted to find a cool way to capitalize on it. Enter Citadel, a series that on the surface seems to be your average US-centric show, but will become so much more than that. Jennifer and Priyanka spoke about creating a global franchise. Meaning that while the main series, Citadel, would be in English, they planned on launching sister shows in India and Italy, all set in the same universe. These shows would have full writer teams, cast, and crew located in their designated countries to give them a genuine appeal.
As Salke explains, "There's a mothership series that Priyanka and Richard Madden are starring in, and then you have this independent show. It plays into the lore and the timeline and it's under the canon of what we hope will be a new IP. It's telling a story that if you're watching the mothership show you'll find yourself seeking out the show in India. And if you're watching the show in India, you could be watching it and loving it on its own, and you'll be aware because of the global tentpole status of what Priyanka's doing and Richard on this show. You'll be aware that there's this bigger show, and you will see the connective tissue there."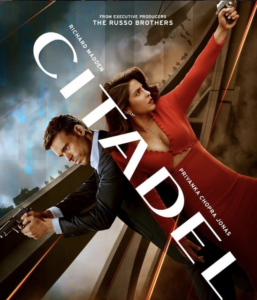 You can catch Citadel on Amazon on April 28.
3. Building an Antiracist Newsroom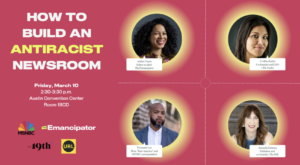 As someone who writes for a publication, often on topics relating to marginalized communities, I was curious to see what I could learn from this panel. And as I soon found out, there was a lot. The panelists were exquisite, CEO of URL Media and Epicenter-NYC S. Mitra Kalita, Host and MSNBC Correspondent Trymaine Lee, Co-Founder of The 19th Amanda Zamora, and moderator the creator of The Emancipator Amber Payne. The discussion covered a lot of ground, touching on tips for good storytelling and ways to spot racism in the newsroom, but the main focus was the inherent way whiteness has been at the center of the news. If the people in charge are predominately white, and they are, that dictates what stories they relate to and therefore cover. This became a huge issue during the Trump administration, especially as People of Color were advocating for themselves, and often being told that their issues weren't real by not only politicians but the news. 
Mitra gives a great example, "I would say that the five years I was at CNN, which coincided with the administration of Donald Trump, were probably the hardest in my career." To which Mitra elaborated, "There was a police video and a black man had been killed. This was before George Floyd. And a white editor who's very, very high up in the organization said, 'well, now we know that the police are a problem'. And a black reporter, to her credit, piped in on the call and she said 'No. Now you know.' I sent her flowers because that's hard. That's very, very hard. But in that moment, she sort of crystallized what was happening during coverage of those years. And, you know, there's like the high profile cases, the ones really that I think journalists of Color feel in newsrooms are the ones that are like more kind of run of the mill breaking news stories." 
The panel touched on how having diversity in a newsroom isn't just a benefit, it's a superpower. The more diversity, the more diverse range of stories you can produce that will speak to all sorts of people. Amber shared a story about a time when she was working at NBC, "I did a story with Rehema Ellis, a Black woman. Meeting with Black women and talking with them about divorce and just saying, I'm divorced too. What has it been like for you? It was just a very subtle or Mara Schiavocampo after Trayvon's killing, doing a story about being a Black mom and featuring Black moms. And she didn't put herself in, but it was just that experience that I was actually surprised, even as a member of NBC News, wow we're doing this story. I mean, this is amazing to feel seen." 
These are the type of lessons I hope to promote in the Latinitas Newsroom. That your individuality and lived experience is an asset to our overall story. We have interns set in Seattle, California, of course, our flagship town of Austin. Having people who can speak to what the Hispanic community is like in those areas has led to a lot of interesting stories we would have never gotten the opportunity to publish otherwise. SXSW was an incredible experience. These panels left me informed and excited to get back into the real world and share their stories.