The Texas Tribune held their twelfth annual Texas Tribune Festival in downtown Austin from September 22nd to the 24th, a three-day celebration of politics, panels, and pandemonium as speakers from differing partisan sides shared their opinions on a variety of topics and fields. While the festival is obviously a state event, the panels provided covered a wide variety of issues beyond just those affecting the state of Texas as panels touched on various national crises along with our global situations in differing nations. Given their lineup of impressive and often inaccessible speakers (Ted Cruz, Beto O'Rourke, Hillary Clinton, etc.) tickets began at around $250, though there were massive discounts for students ($50) as well as teachers ($75). And while the festival was held in person, at the Omni Hotel downtown, there was also an abundance of virtual panels and one-on-one conversations ticket holders could attend. 
In fact, Day 1 of the event was almost completely virtual, minus a few speakers. These talks would air at a specific time and then be available on demand through the end of the Festival. Some notable virtual talks were a one-on-one conversation with Anthony Fauci, a conversation with Eric Adams (NYC Mayor), and a panel with Cecile Richards, former President of Planned Parenthood. The day ended with an in-person one-on-one with US Secretary of Transportation Pete Buttigieg, who was also the festival's Keynote Speaker. The entire program is now accessible for free on Texas Tribune's official website.
Day 2 kicked off bright and early with a panel on food scarcity in Texas titled Hunger Pangs. The panel began at 8:30 in the Capital Factory room located on the eighth floor of the Omni hotel and featured Jeremy Everett, Founder and Executive Director of the Baylor Collaborative on Hunger and Poverty, Celia Cole, CEO of Feeding Texas, and Libby Cambell, CEO of the West Texas Food Bank. The hour-long panel began with a jarring statistic on hunger in Texas, "About 1 in 8 Texans experience food insecurity in 2020. The threat of hunger is especially severe in Black and Latino communities, 1 in 4 Black Texans and 1 in 5 Latino Texans face food insecurity in 2020. That's compared to 1 in 14 White Texans," stated María Mèndez, Service and Engagement Reporter for The Texas Tribune and the moderator of Hunger Pangs.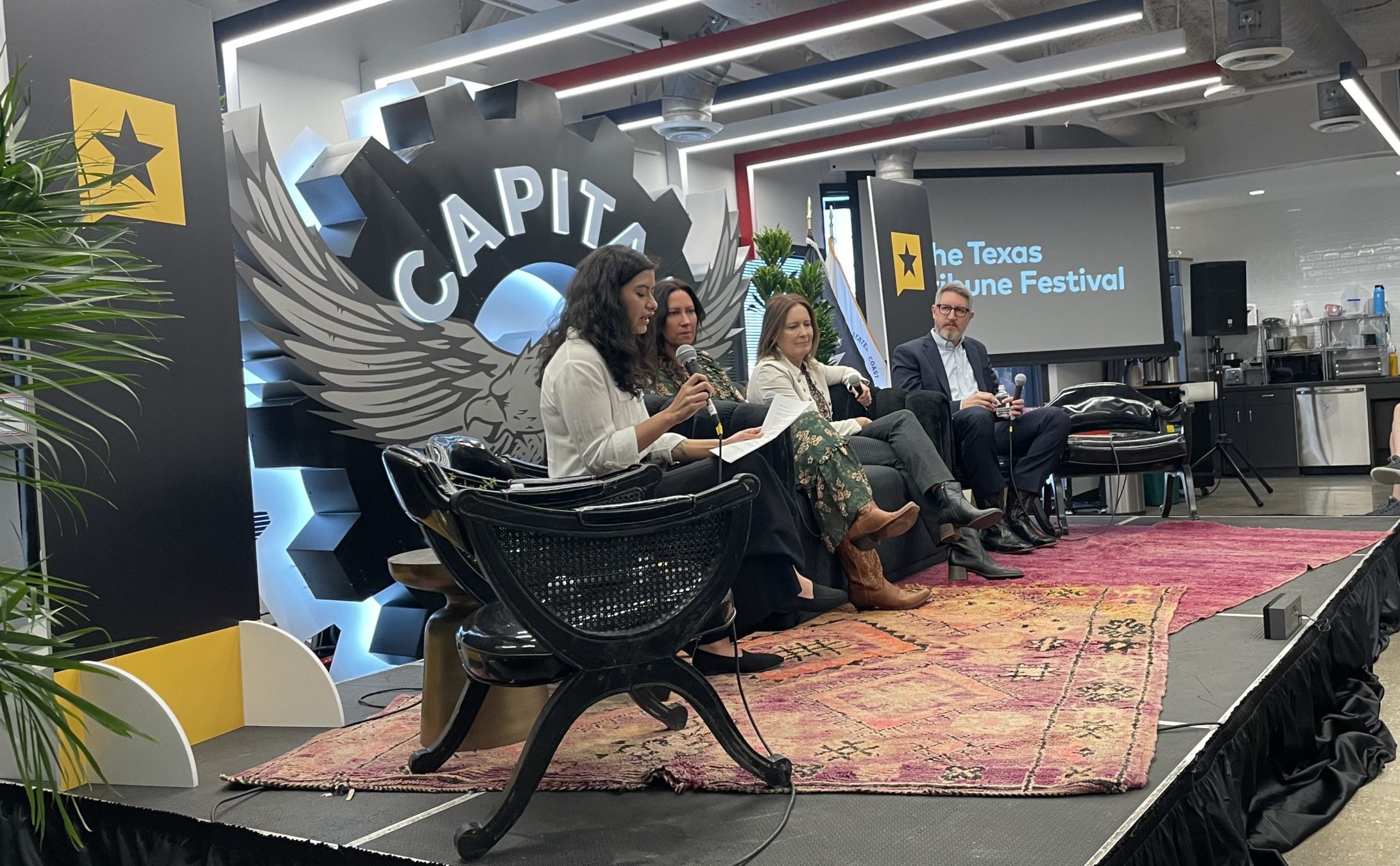 The talk began with breaking down stereotypes of who people perceive to be starving, "one of the misconceptions is people think it's someone who's homeless or somebody who's on the side of the street, but that's truly not who is food insecure," says Cambell, "Actually, anyone in this room could be food insecure. It could be a child, it could be a nurse, it could be a teacher." And while the conversation explored incredible programs like the Supplemental Nutrition Assistance Program (SNAP, better known as Food Stamps) or food banks aimed at fixing the issue, the speakers acknowledged they can't solve everything. As Cambell states, "We can't foodbank our way out of hunger," there needs to be more. 
Though obviously food insecurity does not affect people equally, Everett did speak on how certain programs are targeting their outreach towards Black and Latino families, "What you see is contextualized utilization of those programs for those communities. So, for example, if we're doing SNAP outreach in a LatinX community what we want to do is we want to find a community-based organization that that community finds safe. So, the Catholic Church, some protestant congregations, community promoters, and educators–those are organizations that we target, to help train and equip them to go out and do SNAP outreach and say, 'hey, you are eligible.'" 
Next was the Good Stewards panel, which revolved around the foster care system in Texas. The forum was held in the same Capital Factory room right after the Hunger Pangs panel and was moderated by Terri Langford, Health and Human Services Editor for The Texas Tribune. The speakers, State Representatives Toni Rose and James Frank have a long history of working and aiding the foster care system. Rep. Rose was a CPS caseworker for 5 years in the 1990s, and Rep. Frank adopted two of his sons through the states Foster Through Adopt program. The pair make it very clear at the beginning of the panel they have differing views. Rep. Rose is a democrat and Rep. Frank is a republican, though the one thing that's always united them is their shared want to do right by the children.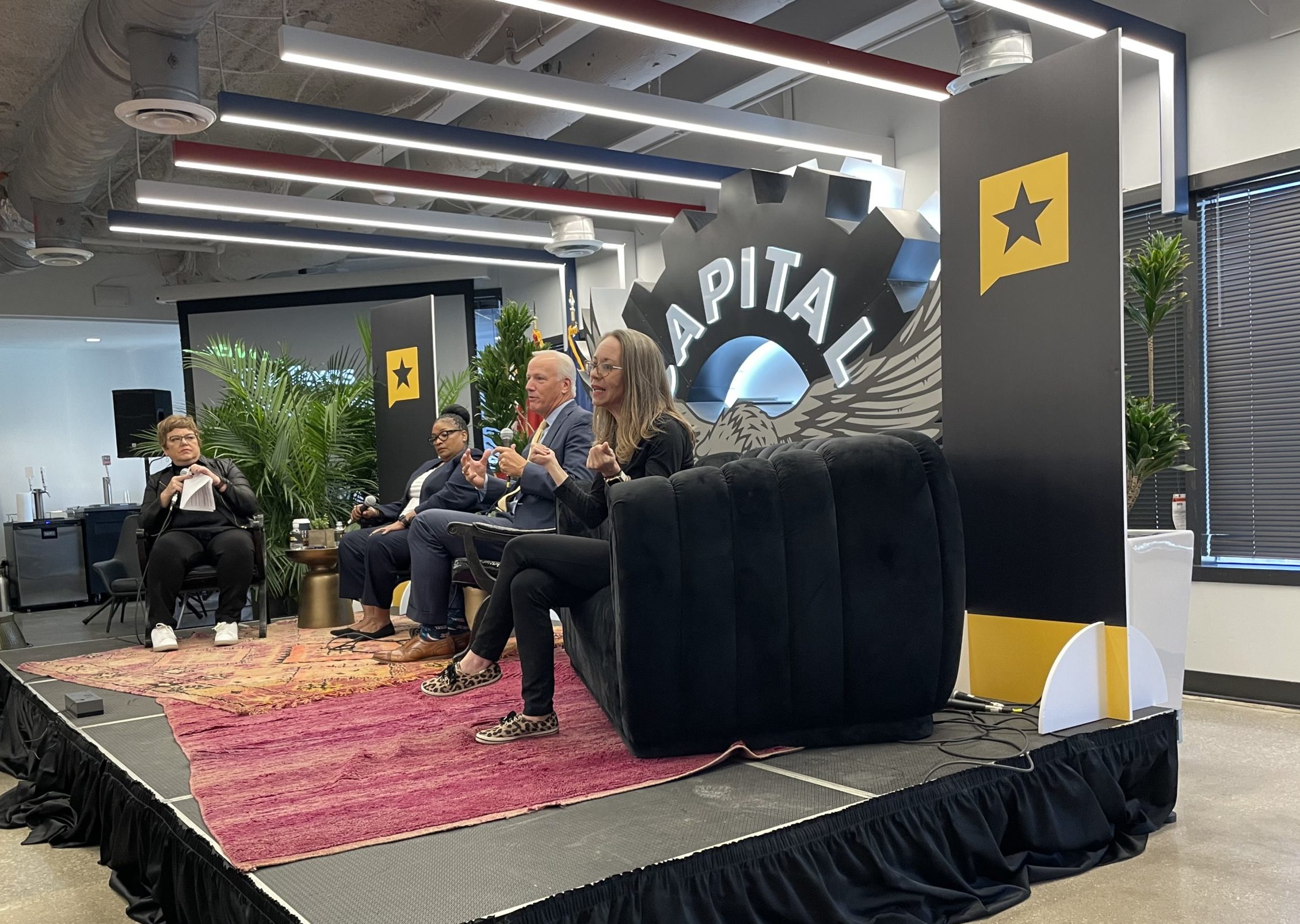 The main topic of discussion was Rep. James' spearheaded program Community-Based Care which was enacted in 2017 and allows the foster care system to provide services from a local rather than a state level. According to the Texas Department of Family and Protective Services website CBC allows, "A single contractor in each designated geographic area creates a network of services, foster homes, and other living arrangements and, when ready, provides case management for each child as well. CPS works with each contractor to carefully manage the transition from traditional foster care to community care so that children are not affected negatively." 
This is something Rep. Rose was initially against due to the privatization aspect, "Every community does not have the same resources, and so when you start privatizing, some communities are gonna have hindrances." Despite Rep. Rose's initial reservations, she was quick to come to the defense of CBC, "There are some positive things that have been happening–siblings have been able to be placed together, they're being placed closer to home… I don't want to sit here and say that the total system is not working. But there's a lot of work to be done." Right now it seems they're in an adjustment period. Changing the way the foster care system did things for decades is going to be a challenge, but the pair seem up to the task. 
Most of the panel dealt with CBC and the pair's efforts at mitigating childhood trauma, "We changed the definition of neglect last year," Rep. Frank says, "we had people being removed cause their parents are smoking pot–maybe a bad idea but that is not a reason to put a kid in the system." Once a child is removed and added to the system it takes an average of 21 months according to Rep. Frank before their case is fully done. Putting a child into that system, removing them from their home, forcing them to go to court hearings and exist in foreign places for something as small as their parents smoking pot was adding to the trauma. The pair were able to tighten the definition by literally including "cannot remove a child from their home for marijuana" or "cannot remove a child from their home due to poverty" as a way to reduce this. While there were plenty of overlapping panels that went later into the day, the clear highlight of the fest was Hillary Clinton.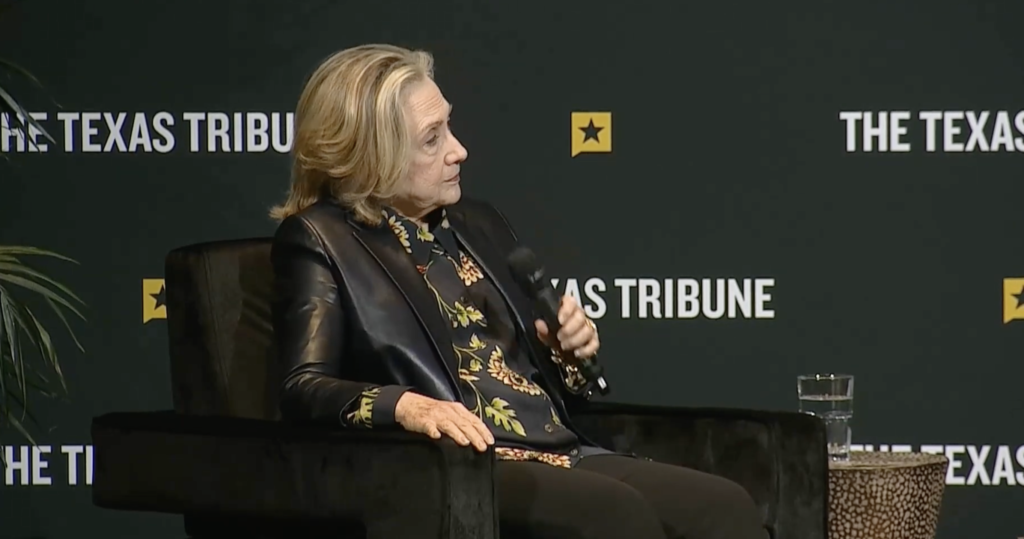 At 1:30, Hillary Clinton spoke at the historic Paramount Theatre near the Omni Hotel. People lined up ahead of time and were finally let in an hour before the event. The house was packed with excited ticket holders, when out came moderator and interviewer Kara Swisher, who would record entire conversation for her podcast On with Kara Swisher. The interview, like most panels, was an hour long, and in that hour Clinton did not shy away from any tough topics. In fact, the talk started with a bang, "We have to start with Donald Trump, we just do," Kara chortled. What followed was an hour-long spill session as Clinton delved into every taboo topic under the sun from her emails, to the midterm elections, to her thoughts on Putin and immigration, all with an effortless tact.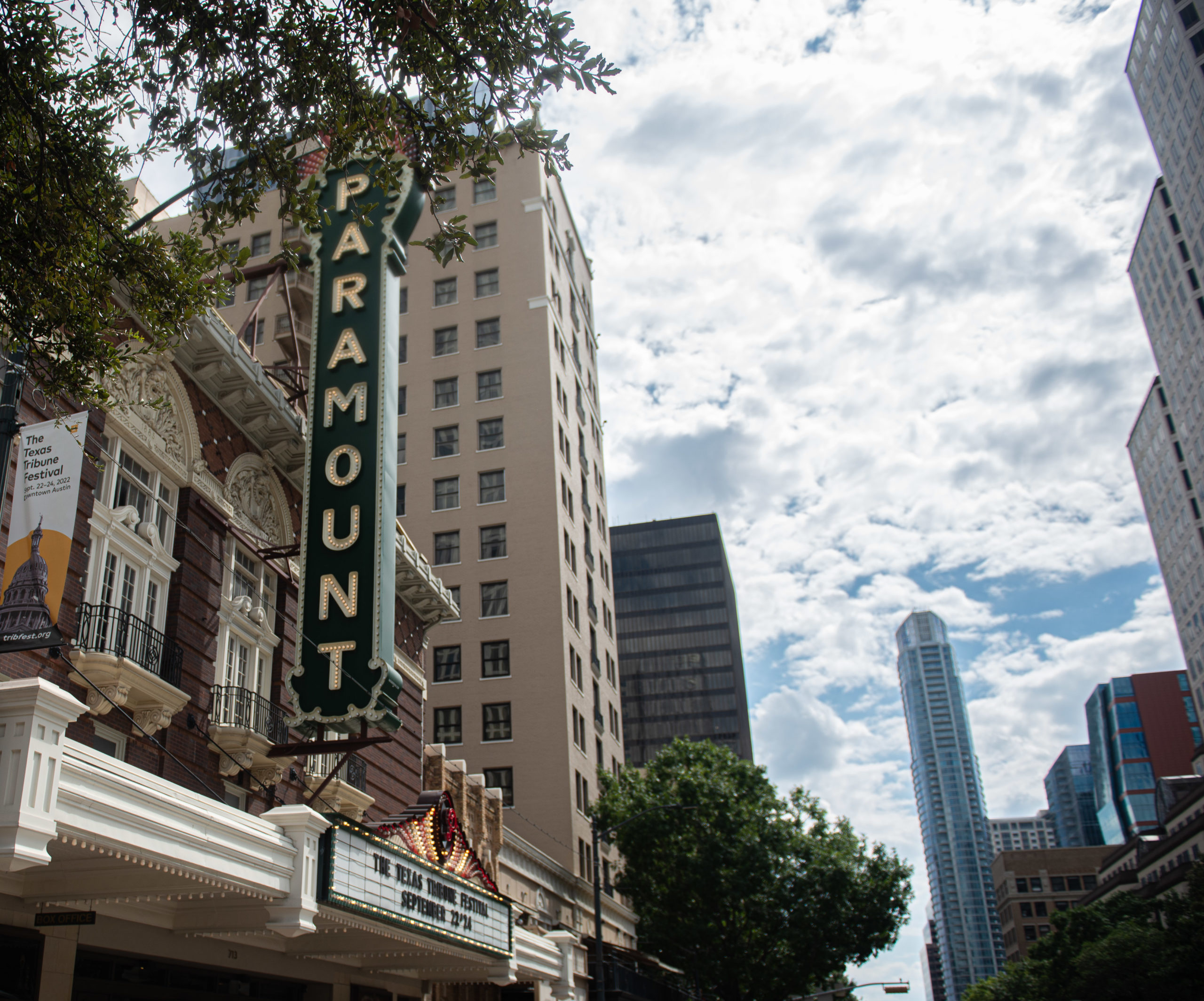 She did confirm she would not be running for reelection, but that she felt Trump would, "He will run if it's at all possible for him to run. [..]Meaning…because of his ego and narcissism… and because he will also have the belief that the only way he can escape legal accountability both civil and criminal is to be elected President again." When asked whether or not she felt he would win, Clinton was honest, "I don't think so, but who would have thought he would have gotten more votes a second time after people saw what he did." 
After the interview, Clinton did a Q&A with a few of the audience members, including one 13-year-old girl who asked if she had any advice for women, like her, who want to work in politics. Clinton's response was apt and optimistic, "I think we need you, we need you in the arena, and we need you not to be deterred by how difficult it has become. It's always been harder…but now it's even more so because what unfortunately has happened on social media is an almost runaway level of sexism and misogyny directed at any woman in the public arena… And for the 13-year-old, stay interested and involved." Clinton remained steadfast, "don't give up on electoral politics and don't give up on democracy." 
Kara's official interview and episode with Hillary Clinton, On with Kara Swisher: Hillary Clinton Lets Loose with Predictions is out and you can listen to the full conversation right here!