With Latino music booming on mainstream American radio, it's no surprise to find clubs and venues in cities around the country that cater to the Hispanic community. Seattle is a vibrant music city that offers a melting pot of cultures, and Latino culture is prevalent around the cityscape through festivals, concerts, and venues that offer a Latino space and culture. If you're ever in the Seattle area, be on the lookout for the following clubs and venues that provide entertainment and Latino culture.
Club Sur
Club Sur is located in the Sodo District of Seattle, just a bit south of the sports stadiums and the downtown area.  The venue is all-ages but has night time shows that are 21 and over. The club hosts many local Latino artists and artists from out of town. Salsa, bachata, reggaeton, and rock artists frequent the club and special events are also options for those looking to plan a party. The club hosts over 9,000 square feet for special occasions and receptions for birthday parties, weddings, holiday, and corporate events. In-house catering and event planning are also offered by the venue. Café con Leche is a restaurant adjacent to the club, and offers a menu full of delicious Cuban food. Every month the restaurant offers dinner along with salsa dancing lessons. This place is perfect for those curious about Cuban food, for couples looking for a night of romance, or those who want to get their Latin dancing in. Easily accessible to town, and for upcoming events and to purchase tickets, check out Club Sur's website. The venue will be hosting an event for Dia De Los Muertos next month, tickets on sale now.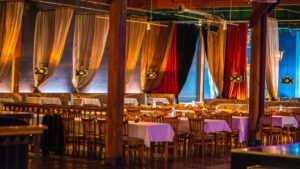 El Parral Night Club 
When looking to see some authentic regional Mexican music, El Parral Night Club is the place to be. In years past they have hosted artists such as Ramon Ayala, Banda La Adictiva, local bands, and countless others. Located in Kent, Washington, a suburb just outside of Seattle, El Parral is a popular place for many fans of Mexican, Banda, Salsa, Reggaeton, and Corridos. The venue typically has events every weekend, and usually packed with people. The location is perfect for those who don't want to make the commute into town and still have the chance to catch some live music. In times past that I have gone here, I have enjoyed the dancing, local fast food next door such as El Riconsito, and the easy access to parking. Check out El Parral's Instagram and Facebook to keep up with events.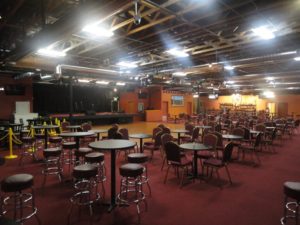 Armani Night Club
Formerly known as Café Arizona, I have a long history with this particular club. Way back when I frequented this place with friends, and always found it to be highly entertaining. Despite the name change, Armani Night Club is still popular as ever. Recently hosting the one and only Chiquis Rivera this summer, you will find an array of musical acts from around the country as well as international Latin groups. Located in Federal Way, Washington, a suburb outside of Seattle, this nightclub is near The Commons Mall Plaza with plenty of eateries and shopping destinations nearby. The venue offers a medium sized dance floor, and a colorful ambiance. If you ever want to celebrate your birthday, VIP reservations can be made to hold a table. Make sure to put on your dancing shoes ladies, as many men are available to dance with!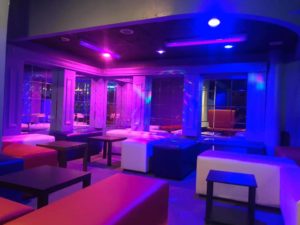 ELAV8lounge
Latino owned ELAV8lounge in Seattle is one of the newest lounges in town. Located on 1st ave in downtown Seattle, you will catch popular local DJ Precision who spins the latest and hottest Latin urban tracks. The lounge offers VIP reservations and bottle service for those 21 and over, and is also open Wednesday through Saturday for happy hour from 6:00 -9:00 pm. Friday and Saturday nights are to dress to impress,  both are "Latin nights" with the DJ spinning the latest in reggaeton, bachata, salsa, merengue, cumbia, and more. The weekends are sure to be lit up with many young locals around town looking to dance, network, and lounge while they enjoy the music. A must visit to see one of the hottest DJ's in town. Anyone who likes to eat late won't be disappointed as the kitchen is open until 1 am on both Friday's and Saturday's. The lounge offers an upscale feel in town, and amazing bites which include Colombian empanadas, tacos, pizza, and more.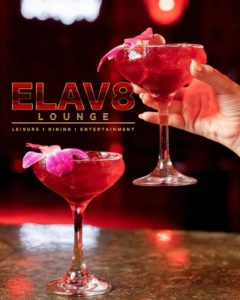 Suenos de Salsa
Looking to learn salsa, bachata? Suenos de Salsa in Seattle offers dance lessons. There are a variety of instructors to book classes with, and different time lengths for each dance lesson. The venue also offers special workshops, private dance lessons, and packages for couples looking to practice for their wedding day. Drop-in classes are also available, and for people who want to learn basic dance moves to more advanced. Every Wednesday, Suenos de Salsa has free social dancing with donations accepted that go towards the DJ's, a fun way to get social during the week for those who need an outlet.