The Halmy Brothers, in partnership with Blumhouse (yes that Blumhouse), have released their 2022 documentary "The Youth Governor" and it is phenomenal. The film offers an inside look into the YMCA's Youth and Government program as it follows the intense campaign for California's 72nd Youth Governor. Youth and Government is a national program set up to mimic the real ins and outs of politics, from running for a position, to creating and voting on bills in the actual chambers and capital. The film tracks six candidates (Bayo Collins representing the Gold Party, Tate Olen representing the Redwood Party, Solomon Kim representing the Grizzly Party, Alex Goldbeck representing the Poppy Party, Aidan Blain representing the Avacado Party, and Piper Samuels representing the Trout Party) from the minute their chosen, through their tireless campaign efforts, to the primaries four months later where the final three are narrowed down, and finally concluding with the announcement of the coveted Youth Governor. And it is as stressful as it is riveting. 
The Halmy Brothers have a combined 30 years working in Youth and Government as everything from delegates to officers to state-wide volunteers. They clearly knew the ins and outs of the program and set up to capture every aspect of the high-stakes election. And to be clear, the stakes are high, very high. From the outside looking in, it's easy to see this faux election and take it about as seriously as a children's game of make-believe, but the consequences are life-altering. The candidates are going from place to place, minute by minute, approving endorsements, filming promotional videos, posting all over social media, and narrowing down their platforms. It's chaotic, nonstop work. Becoming Youth Governor affords you opportunities most of these children couldn't dream of, from getting to shake hands with world leaders to getting one step ahead of the game with real-world experience in politics. It's a way to fast-track into a lucrative career.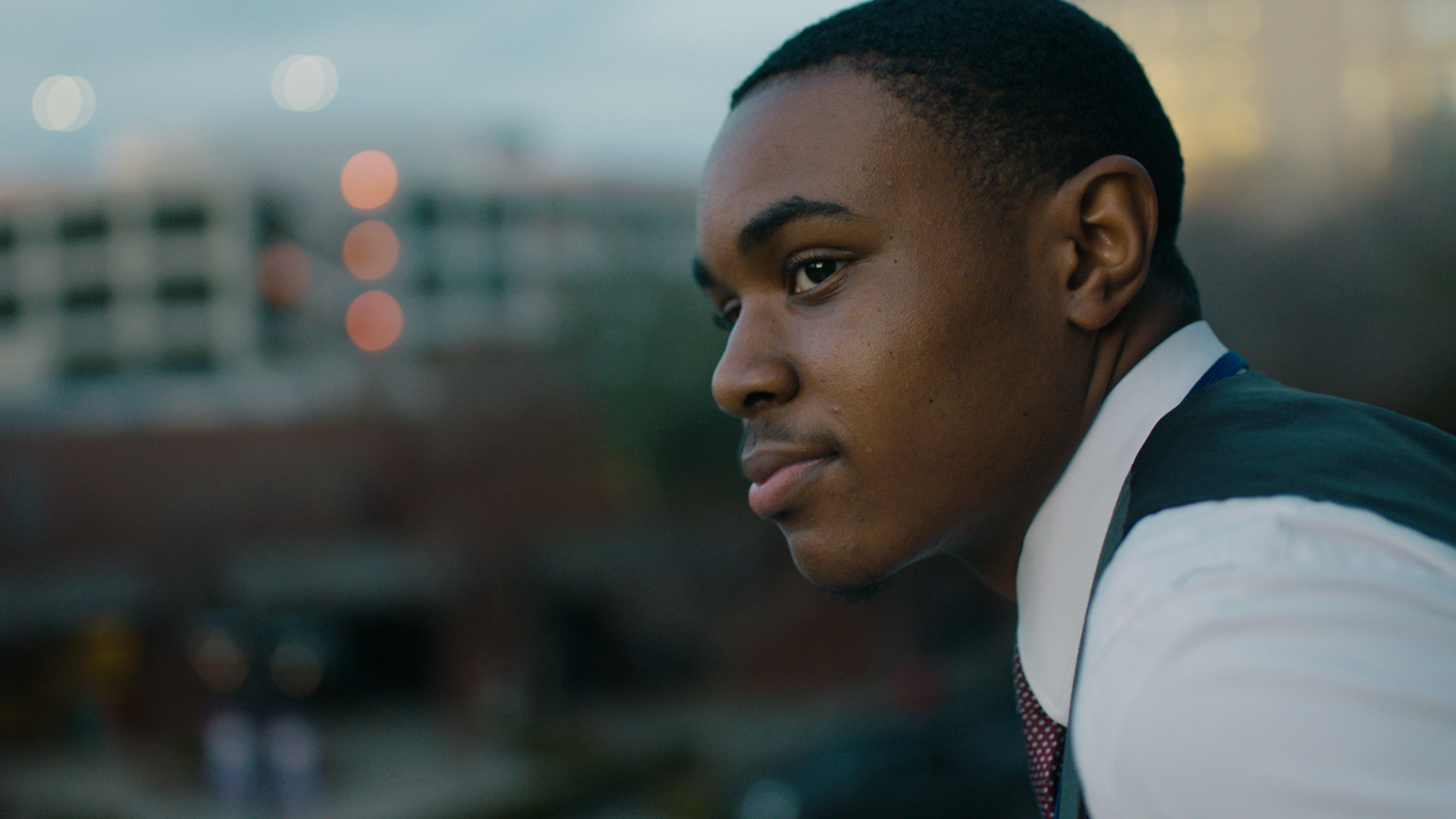 On the other hand, the election going bad could be detrimental. See, Y&G is notoriously realistic, that's kind of the whole point. That the teenagers feel the weight of every action, the domino effects of every single bill they sign, but in that same vein, they can also feel the weight of their actions when things go wrong. If people don't like you, they can post on a social media app similar to Twitter called Yodel, and make it known. You can be wildly mocked for things as insignificant as your answer to an icebreaker to things as imperative as your ethnicity. Similar to a real-world election, the hate gets brutal. "The Youth Governor" captures the dramas that befall these candidates, and boy there are a few. From leaked videos to straight-up scandals, to sting operations set to catch the dangerous alt-right underbelly in the Trout Party. The election gets wild, and it coincides so well with the sad reality of America when this documentary was being filmed. Trump was in power, the country was more divided than ever, and the adults in the political sphere were not exactly leaving the best example for these Y&G kids to emulate. 
Still, despite political disagreements and bad role models, the Y&G kids manage to handle conflict with grace. This film takes something so daunting most people tend to stay away from it, politics, and makes it optimistic. Take Piper Samuels, for example, a liberal candidate set to represent the only conservative party in the California sector, the Trout Party. It's obvious from the beginning this is an issue, there's a clear disconnect in their beliefs, and Piper is unsure of how to lead people who vehemently disagree with her. After much deliberation, she resolves to fight for their right to voice their opinion, even if she doesn't agree with it. She even becomes good friends with Ethan Clark, Trout Director of Policy and hardcore conservative. Despite their clear differences, the two become allies due to their shared strong sense of morals. Ethan is a conservative that values right from wrong. The idea that there are radical alt-right people in the Trout Party bothers him to no end, and when they threaten to airdrop antisemitic memes if Piper wins, it's all over. He stops at nothing to do what's right, and while we can't say the same for the people leading the country at the time, it is admirable. Candidate Aidan Blain says it best, "I think there's still hope for us. Yeah, we may be 16, 17, 18 year olds, but we respect each other. I think that adults, especially in the current political climate don't respect each other. I think that when they see a bunch of teenagers doing it, they might reflect on themselves, take a second thought about learning how to be part of something that's bigger than yourself." 
In other words, and I cannot state this enough, this film is important. Considering this program creates politicians and future leaders, it's crucial to analyze what's going into it. And after taking a look around, I'm happy with what I've seen. Gen Z has had to grow up during such a tumultuous time. Some of these kids ran on platforms supporting gun control, women's rights, or climate change. All major factors impacting their lives today. This film, especially with how the Halmy Brothers captured it, gives me hope. Hope that, despite all these pressures and boxes that divide us, one day we can rule with integrity. We don't see a lot of it right now in our politicians. But, these kids are seeing their examples. They're learning what not to do. And someday soon they will be in charge, and while they will lead with an iron fist, they will have a shared respect our current leaders couldn't comprehend. After years of being nothing short of demoralized, I truly do feel optimistic. And that is the power of film. 
You can check out "The Youth Governor" on Prime Video or Apple TV right now!