By Martina Vásquez
I have always wanted to write. Since I was a baby, I would grab any book from my parents' library, open it in the middle, and start telling a story, never mind that the book itself was upside down, or that I hadn't yet learned the art of reading. I would fill up pages and pages of bright pink notebooks with terrible grammar and immature cursive. I would look at the author's picture on the back of any novel, and picture myself in its place, smiling widely, as if telling the world: "Look at what I made!"
And so, I grew up looking at all these people, all these other men or women who could give birth to an entire universe only by sewing words together. And since I am not yet up in the constellations of admirable writers that now little girls like me can look up to at night, I would at least like to draw their attention to some particular stars that, sometimes having gone unnoticed, don't shine any less brightly. Call it a formal "thank you", for the inspiration you give, and the lives you create.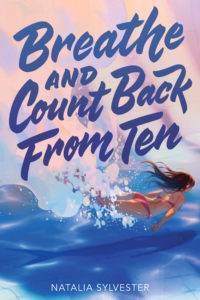 Natalia Sylvester is a Peruvian author, born in the capital of Lima, yet raised in the United States. She has received many awards and recognitions for her writing, from her BA at the University of Miami, her active participation at the University of Texas in Austin or the Mile-High MFA program at the Regis University, to Best Debut Book of 2014 by Latinidad with her novel Chasing the Sun, the International Latino Book Award with Everyone knows you go home or the 2018 Jesse H. Jones Award for Best Work of Fiction from the Texas Institute of Letters.
She has written numerous books of fiction for young adults and has appeared with her non-fiction works in many recognized platforms, such as the New York Times, Bustle, Catapult, Electric Literature, and more. Her essays, exploring various subjects and opening important conversations on current topics, have appeared in anthologies, the most prominent of which are A Map Is Only One Story and A Measure of Belonging: Writers of Color on the New American South.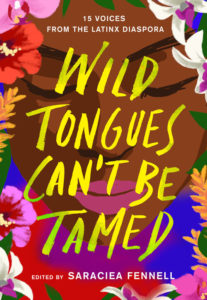 Saraciea J. Fennell is the mastermind behind Wild Tongues Can't Be Tamed, a collection of short stories about Latinx struggles and the heroes that have been able to go through them and come out the other side. She was born and raised in Brooklyn, New York, and she believes literature is the most powerful tool for bringing people together. She has always been immersed in a culture of storytelling, poetry and journaling; her family and childhood played a big role in her decision to write professionally.
Her career has grown, but it wasn't always the success that it is today. Fennell actually started her writer life with a published poem, a theatrical play and news articles in her high school years. She has been supported by big box stores such as Walmart, partly because of this support and partly because of her own writing process, her stories have become a wonderful tool for empathy, understanding and representation both inside and outside the Latinx community.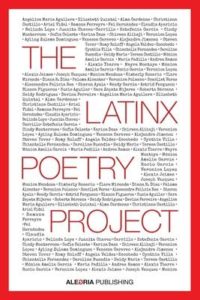 Davina A. Ferreira is the founder and CEO of Alegria Bilingual Media, a literature-centered project born in 2012. She was born in Miami, in the U.S., but she was raised in the Colombian city of Medellín.
Ferreira took an old yellow van and made it come alive as a small bookstore, encouraging young people of color to explore different kinds of literature, from Latin American classics like Gabriel García Márquez to Black heritage like Maya Angelou. She believed in the power of storytelling, and the positive impact it can have on a growing mind. She didn't stop at her van: she also started a poetry contest for unknown writers on Instagram, that she later turned into Then Latinx Poetry Project, an anthology containing marvelous pieces from nearly 50 Latinx poets waiting to be discovered, covering actual, important, social topics such as equality, sexism, racism, or immigration.
Considering her difficult background in a narco-90's setting, Ferreira has found a refuge and a home in the wonder of words and she seeks to provide a safe space to others who, like her, may benefit from a quiet time with a good book.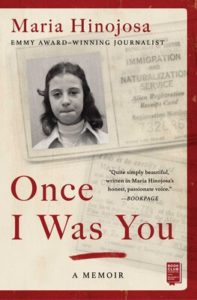 María Hinojosa is an anchor and executive producer of Latino USA, which has earned her and her team a Peabody award. She is a reporter with 30 years under her belt and serves as a contributor to the CBS Sunday Morning show. Hinojosa's career has taken her from one corner of the journalism enterprise to another: throughout her life, she has more often than not found herself to be one of the few, if not the only Latina woman in her workplace.
This led her to start Futuro Media Group, an independent, non-profit organization based in Harlem, New York, that, unlike so many other news platforms nowadays, provides diverse and empowering content for those who may not see themselves represented in the mainstream media. Futuro Media Group is not the first time Hinojosa has displayed this admirable goal: as a reporter, she has often written about marginalized topics, amongst which you can find urban youth violence, abuse in immigrant detention facilities and the struggles that next-generation diverse journalism faces.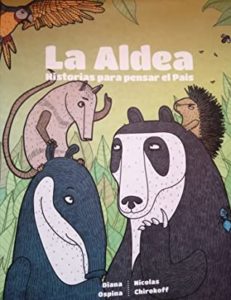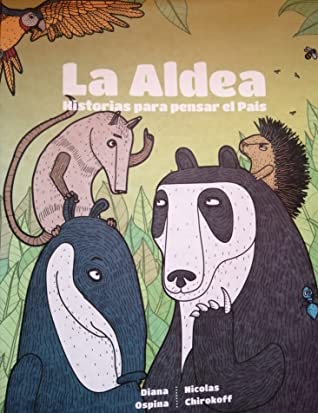 Diana Ospina was born in Bogotá, Colombia, and has been a writer and literature teacher since her youth. Both her art and her presence in a classroom has marveled and inspired young people to turn towards their country and their art. She has written some truly amazing works of literature, like Pasajeros en tránsito, an anthology of short stories; she has also written as a cinema critic, for different media platforms (Arcadia, Kinetoscopio, El Malpensante); but her most dominant works have focused on the difficult history of the Colombian country, reaching to children and young people and educating them about the violence, hardship and other conflict-related topics.
La Aldea, historias para pensar el país (2018), De otra manera, fábulas sobre acuerdos en Colombia (2018), Guerra a voces (2020), Mi cuerpo dice la verdad, Sin descanso hasta encontrarlos y La fuerza de la tierra have all covered the battles waged and lost every day in Colombia, and give hope to both this and future generations to do better.