Compiled by Anna Martinez
Maria Mendoza was drawn to the field of nutrition after having an honest conversation with herself about what she was passionate about. Her father had a garden when she was growing up so participating in the food process was always important to Mendoza. She grew to enjoy this experience and enjoyed thinking about the relationship people had with food.
"Meals were an important thing as was that time around the table," says Mendoza. 
For her family, food played a big role in their time together. For Latinos, food is integral to the culture. As Mendoza outlines, her passion for food came from those traditional Mexican family moments. 
Today, Mendoza is a registered licensed dietician with Intuitive Eating and Health at Every Size Approach. She is an expert on the impact food has in people's daily lives and the relationship that they have with food and nutrition in a Westernized culture. 
She helps increase Latino representation in a field that traditionally has low representation of people of color.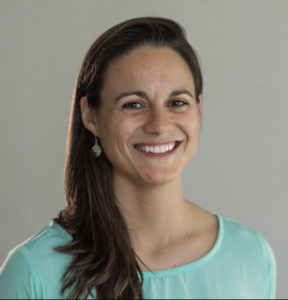 Latino dishes are filled with chili, dairy and a variety of grains. The Latino community tends to carry different diets, filled with rich traditions, that make up for different genetic compositions than their white counterparts. 
As such, Latinos are more than twice as likely to die from diabetes or liver disease than their white counterparts. Having Latino nutritionists means having people who understand the traditions and relationships that Latinos have with food and having the nuance and cultural knowledge to address any nutrition or diet concerns the Latino community may have. 
Mendoza wants to help people.
"I really wanted to use my love for food and really understand what it's doing in our bodies and combine that with being able to share that information with others," says Mendoza. 
It is important to Mendoza to feel as though her work is making an impact in her community. 
By combining her passion for food and culture with her passion to help others Mendoza found her calling as a nutritionist. Her focus is on intuitive eating. She is working toward helping people regain trust in their body and listen to how their body feels when making decisions about food. 
"[Intuitive eating] is very much how do we listen to what our body is saying and truly trust that it is going to guide us in the right direction," explains Mendoza. 
Mendoza explained how cultures and traditions can hinder a person's ability to listen to their body. In the Latino culture, kids are often forced to finish their meals. 
"[Parents say] finish your plate and you will sit here until you're done with it," explains Mendoza. 
Many Latinos can identify with this common saying. It is seen as wasteful to not finish one's meals. Having these rigid boundaries can then lead many adults to have difficulty paying attention to how their body feels. 
Intuitive eating is about stepping back and allowing children, and all people in general, to make food decisions on their own. 
"It is hard because like you said, it's part of the culture. It is very much like, this is the way that it's going to be," says Mendoza. 
Mendoza's work does not focus on changing the Latino culture, rather it emphasizes the individual and their ability to connect with their bodies.
Food is further tied to culture through social traditions. It is used as a way to gather and celebrate. Often during times of joy and celebration Latinos gather around food, having specific dishes for specific occasions. Food then is very much a social event. 
"People are [eating] because it's part of their culture rather than because of what it might be doing for us," Mendoza explains. 
Not only can food be a cultural experience, but food can also be an emotional experience. 
"Maybe [food] is giving us some emotional comfort or maybe it's providing memories," says Mendoza.
Thus, food isn't always about receiving the appropriate nutrients, but rather, she says, about the culture and space that is shared through it. Food can also be about the feelings and comfort that it can bring people. 
Mendoza explains that respecting where food comes from can play a big role in the relationship people share with food. Understanding that capitalism plays a role in the way people acquire food can help them honor the history of their foods.