By Raven N. Garza
AUSTIN, Texas— As someone who was born early enough to be a Millenial and just late enough to be considered Gen Z, I grew up watching an interesting set of celebrities. Women like JLo and Shakira were starting to burst onto the scene, but I personally got attached to a slightly less sensational group. Namely, the entire cast from the "Spy Kids" movie franchise.

While I was growing up, my mom must have played those movies on VHS for me about a million times, but what left an impact on me was seeing a fun story centered around a (mostly) ordinary Latinx family. They had varying shades of skin tones, some had a more noticeable accent than others, and, most importantly, there were no annoying stereotypes. In the loud sibling rivalry between Juni and Carmen Cortez, I saw myself with my little cousins. It was comforting to witness a familiar language and dynamic on the big screen at such a young age.
According to a 2018 study by the University of California, Los Angeles, people of color accounted for only 13.9% of film leads and Latinx actors made up just 2.7% of film roles. Although it has been a struggle to find someone exactly like me, a queer brown Latina who's stuck between being "too American" or "too Mexican", depicted in television or in the music scene —there have been major improvements with representation in the past few years. For example, The National Association of Latino Independent Producers (NALIP) hosted Latino Media Fest to highlight Latinx storytellers, YouTube created the Next Up camp to help support Latinx creators, and the hashtag #LatinosLeftOut became popular during Oscar season to protest Hollywood's lack of Latinx representation. 
Here are five talented Latinas who are currently transforming the entertainment industry and expressing their identity on their own terms:
1. Kali Uchis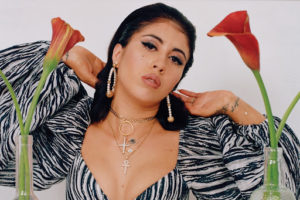 With musical influences that span from early soul and doo-wop to reggae and R&B, Kali Uchis has created genre-defying music that feature unique melodies and also embrace her Colombian background. She began garnering more attention after the release of her debut album Isolation in 2018 and has since performed massive tours around the world. Her message to the Latinx community is one of self-love and empowerment. "It's important to remember that being Latinx comes in every colour, shape, and personality," she told  Crack Magazine. "So embrace who you are. Your heart and your soul are not defined by stereotypes or expectations."
2. Mishel Prada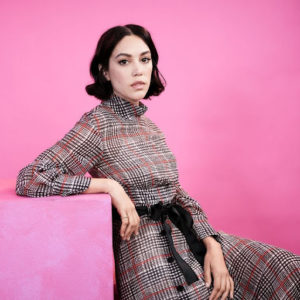 Mishel Prada began pursuing acting when she was 23, and has since landed leading roles in "Fear the Walking Dead: Passage" and the recent Starz drama series, "Vida". In the latter, Prada plays a queer Latinx character who gets rejected by her mother after coming out. The series has received praise for its inclusive characters and loving portrayal of a historically Mexican-American neighborhood. In an interview with ET Online she commended "Vida's" writing room, "We're starting to see how normal it should be to tell our own stories and not have them told to us."
3. Ana de Armas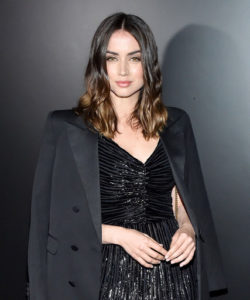 After starring in Cuban and Spanish romantic dramas during her teenage years such as "Una rosa de Francia" and "El Internado", Ana de Armas eventually moved to Hollywood in search of a fresh start for her career. Even though she initially didn't speak a lot of English, she was set on taking rigorous courses to avoid being limited by stereotypical roles for Latinx actresses. "I want to show how strong and smart women are," she told Michigan Avenue Magazine. "We go through so much. We need to see that on screen." She's recently become a household name because of her performances in "Blade Runner 2049" and "Knives Out". De Armas has openly supported movements like Black Lives Matter and equal pay for equal work, while also criticizing Trump's family separation policy.
4. Princess Nokia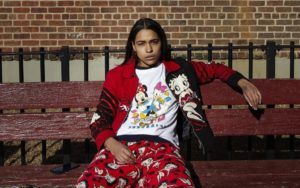 Destiny Frasqueri, aka Princess Nokia, made waves in the male-dominated rap scene because of her unabashed confidence as a queer brown woman. Her debut album 1992 Deluxe delved into her layered identity with lyrics such as, "I'm that Black a-Rican bruja straight out from the Yoruba/And my ancestors Nigerian, my grandmas was brujas." She encourages QTPOC (Queer & Trans People of Color) to always be unapologetic and true to themselves. When asked about her identity in the hip-hop industry during an NME interview she stated, "I don't think the world gets to see too many women like me, and I enjoy being that woman…because it breaks more doors down."
5. Karrie Martin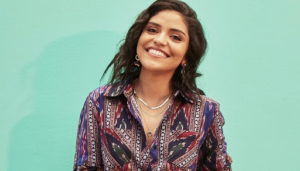 Despite her original career aspirations to become a lawyer, Karrie Martin has made a name for herself as an actress after starring as a queer Chicana artist in the new Netflix Original series "Gentefied". The show is quickly becoming a favorite due to its depiction of Latinx culture, which is told by Latinx writers. In her article on Backstage, Martin spoke of the relationship with her character, "I'm a Latina from southern Louisiana, who stepped out of her comfort zone, made bold choices, left it all in the room, and walked out knowing I was enough, even if the role was so far from who I am in my day to day life."

I can't wait to see more Latinas make their way onto the entertainment scene and get the opportunity to share their talents with the world. We know there's still work to be done when it comes to representation in the media, but with a new generation of inspiring women like those mentioned above —we are bound to see others follow in their footsteps.

Want to read more stories like this? Give us your feedback, here!
Latinitas Magazine is a project of Latinitas, a registered nonprofit. We are funded by readers like you, so please consider donating today. Thank you!