By Dana Garibaldi
MCALLEN, Tx.—Though this year has been full of many twists and turns, the Latinx community remains strong. It is providing a significant contribution to the economy. According to an article by Nielsen, Latinx consumers currently yield $1.5 trillion in annual buying power, and Latina-majority businesses have seen at least 87% growth over the past five years. 
Check out the Latina-owned businesses below to keep our community thriving and treat yourself in the process. It's a win-win!
Herbal Hermanas Co.
This organic herbal bath and beauty business is not only good for you and the planet but shows some seriously powerful sisterhood as well. Mexican-American sisters Celia and Adriana Serrato founded this herbal shop in 2018, currently selling soaps, candles, lip balms and more! You can shop their products here and visit their Instagram here.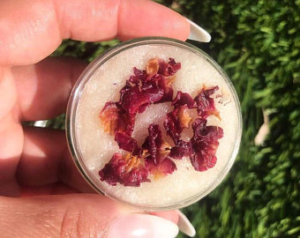 Ser Paraíso
Need some organization in your life? Want some designs to spice up your room? Ser Paraíso is here for you! Founded by Mexican-designer, art director, and musician Diana Castro, this shop sells modern and unique stationery such as wall calendars, journals, postcards and art prints. They even have music playlists you can feel las vibras to and phone wallpapers that you can download for free! You can visit their website here and their Instagram here.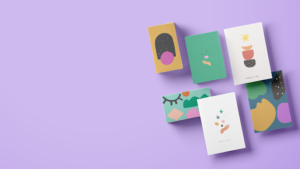 Lights Lacquer
This cruelty-free nail polish business has all sorts of vibrant shades – from soft blue mattes to glittery reds. Cuban businesswoman and Lights Lacquer founder Kathleen Lights is here to bless us with the perfect manicure. You can purchase polish here and visit their Instagram here.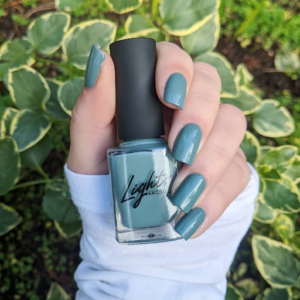 Reina Rebelde
Reina Rebelde's bold makeup line is perfect for those who want some extra fuerza in their appearance. The brand for "today's Latina," founded by Mexican-American Regina Merson, shares a wide variety of lipstick shades as well as colorful eyeliner, eyeshadow palettes and so much more! You can browse their products here and visit their Instagram here.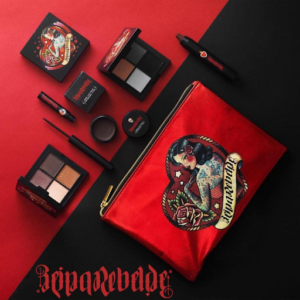 Jen Zeano Designs 
Proud Mexicana Jen Zeano sells empowering Latinx-themed clothing and accessories in her trendy South Texas-based business. Jen Zeano Designs believes in "kindness, girl power, and Latina magic." Could it get more perfect than this? You can shop their collections here and visit their Instagram here.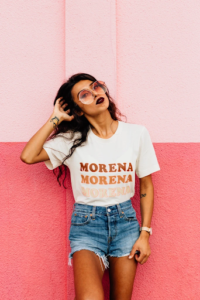 Hija de Tu Madre
As the daughter of Mexican immigrants, Patty Delgado founded Hija de Tu Madre with just $500 in savings to create clothing and accessories for young Latinx shoppers. Today, the brand sells a wide variety of vibrant, fun, and unapologetically Latina items – from apparel to accessories to office supplies! You can check out their website here and their Instagram here.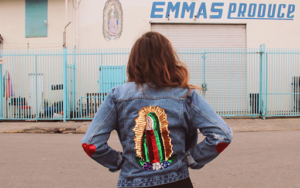 Claudia Ramos Designs
Speaking of fun and vibrant, the Salvadorian-founded shop Claudia Ramos Designs features empowering pins, stickers, keychains, and prints to make you feel super poderosa. From AOC stickers to sugar skull pins, this shop has it all! You can shop their knick-knacks here and visit their Instagram here.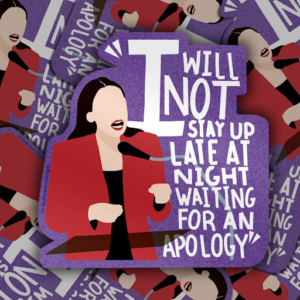 She Se Puede
If you like to live a simple life, She Se Puede has the minimalist prints that you need. These inspiring and straightforward designs by visual artist Elizabeth Reyes are perfect additions to the home. You can visit the She Se Puede website here.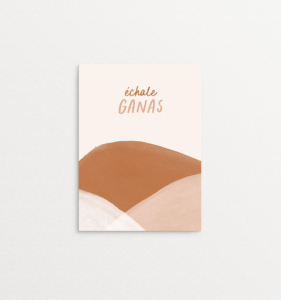 Sunday Energy
Looking for some mystical jewelry? Sunday Energy has you covered. Beauty and lifestyle influencer Melissa Flores founded this shop filled with magical yet affordable earrings, necklaces, rings, bracelets and anklets. You can browse the collections here and visit the Sunday Energy Instagram here.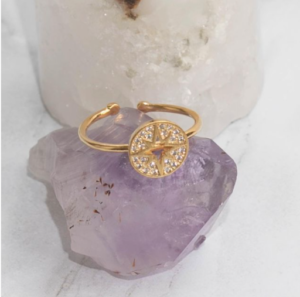 Guaraxez
Like more traditional attire? Guaraxez has just what you need. This shop specializes in handmade artisanal shoes but also sells traditional clothing, accessories and even face masks! You can browse their fair trade fashion here and visit their Instagram here.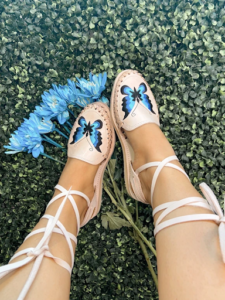 The COVID-19 pandemic has led to the closing of many small businesses across the nation. This often leads to unemployment and debt for those involved. This holiday season, let's support our fellow Latina small business owners by shopping for their products! We'll help keep these important and diverse businesses alive in the process. 
About the writer:
Dana Garibaldi is a teen writer pursuing the International Baccalaureate program at Lamar Academy. She currently writes for Latinitas Magazine and Choose Change and is passionate about female empowerment, closing the STEM gender gap, and current social issues. Whenever she's not writing, she's hosting Fun Times with Dana and Heidi (her positive news podcast) or hanging out with her cat, Thor.
Want to read more stories like this? Please give us your feedback here!
Latinitas Magazine is a department within Latinitas, a registered nonprofit. Readers like you fund us, so please consider donating today. Thank you!