By Toni Gonzalez
EL PASO, Tx.—In the summer of 2019 I was having fun, traveling and getting ready to return back to school. Now in the summer of 2020, I have to stay home, wear a face mask when I leave the house and prepare for online learning. A lot has changed from last summer, especially the school system. 
Across the nation, a debate whether it's OK to reopen schools is taking place. According to different 2020 news articles the debate consists of parents, teachers and board members. One side says we should and just follow the rules. While the other side is saying it's more than following rules, and wonders how schools can be safe during a pandemic if schools can't even control head lice. Even though there will be safety regulations such as daily wellness checks, social distancing and mask usage according to the Socorro Independent School District (SISD), many still think in-person school is unsafe. I have to say, I am one of those individuals.
I have many different thoughts on how the school system is handling back to school. I do not think we should return back to face-to-face learning for the fall semester. Why? Because now, six months after lockdown, my city has a total of 15,908 cases and over 286 deaths in El Paso county and school districts are resuming in-person learning.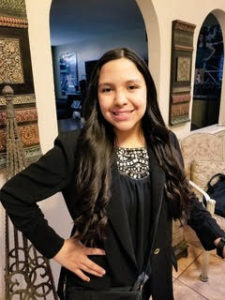 Reopening school does not make sense, the city shut down when El Paso county had a handful of cases and now schools decide to open up with about 16,000 cases in the county. On March 13, 2020 the first coronavirus case in El Paso, TX was confirmed, according to KVIA. Immediately, the SISD took action and delayed the return to school until April 6 —the return date was later cancelled and the district continued with online learning. 
As cases continued to rise, the district decided to close in-person learning on March 15, 2020 just two days after the city's first positive case as reported by Brianna Chavez, who is a reporter for KVIA. Even though the schools were shut down, SISD declared in a statement that teachers could accomplish their duties from the safety of their homes and online learning would take place.
Virtual learning was not all that bad —it was pretty effortless to get used to. Online classes were based around my schedule and I could have all my work done by Monday and have the rest of the week off. I could also wear whatever I wanted and be comfortable while getting school work done. Unlike traditional learning where I had to be absent if I had an appointment and I had to wear an uncomfortable uniform. 
As the end of the school year finished online, the coronavirus continued to spread like wildfire. According to CNN, the U.S. topped 5 million coronavirus cases on Aug. 9 and experts say the true number of infections could be much higher. 
Thomas Henry* who is a teacher within the state of Texas shared their thoughts on how he felt about returning to school. 
"I do miss face to face interaction, and I do believe it is crucial for students to go back to a safe environment where they will learn at a rigorous level," Henry said. "As humans we do require social interaction and it is necessary to be able to have different activities that will help with social emotional learning." 
I agree humans need social interaction, however, are we willing to risk exposure for a few moments with our classmates? 
On Monday Aug. 4, North Paulding High School in Dallas, GA. reopened their doors for the first time since the spring shutdown, as stated in the New York Times (NYT). It did not take long for 15-year-old student Hannah Watters to post, the now viral photo, showing students crowded in a packed hallway, few wearing masks. 
On Sunday Aug. 3, Principal Gabe Carmona sent a letter to families, saying members of the high school football team were experiencing symptoms related to COVID-19. 
Watters was initially suspended for breaching the school policy, which prohibits filming students and posting their images without their consent, but the suspension was lifted on Friday Aug. 7. 
Waters told the NYT she doesn't regret sharing the images and in doing so hopes to shed light on the lack of social distancing at her school. 
"My mom has always told me that she won't get mad at us if we get in trouble as long as it's 'good trouble,'" Hannah said. "You're bettering society and bettering the world, so those consequences don't outweigh the end result."
*Due to the unusually high stakes and vulnerability of the epidemic, Latinitas has agreed to keep the names of teachers private. 
Want to read more stories like this? Give us your feedback, here!
Latinitas Magazine is a project of Latinitas, a registered nonprofit. We are funded by readers like you, so please consider donating today. Thank you!