By Lorena Koppel
AUSTIN, Texas — We all need a way to relax and escape the tension of COVID-19. On the bright side, we now have a lot more time to find new music and enjoy our old favorites! 
Music has the power to help keep us motivated and optimistic. While a lot of activities are being cancelled due to quarantine, music is something we can still enjoy while social distancing. As a guitarist/bassist obsessed with music, I know what it's like to be on the hunt for a good tune. Whether you're a serious music listener or just looking for some cheer during quarantine, here's a list of some of my favorite Latinx albums you should definitely check out!
1. Buena Vista Social Club, Buena Vista Social Club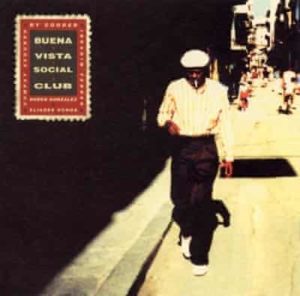 A collaboration of some of Cuba's greatest musicians resulting in an album stocked with masterpiece after masterpiece. With its layered melodies, complex rhythms, and deluge of emotions, the album is a rich experience. The songs have a calming feel while remaining intricate and interesting. "Chan Chan" is instantly catchy and accessible to all listeners, and my personal favorite, the title track, "Buena Vista Social Club," captures the band's excellent jazzy feel. Buena Vista Social Club became an international bestseller, one of the most successful Cuban albums in history, and there's a reason: its appeal is universal. No matter your musical background, you'll be struck by the beauty of this album. 
2. Músicas Para Churrasco Vol. 1, Seu Jorge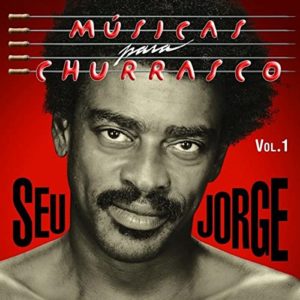 If you're looking for some feel-good Brazilian pop to lift your spirits, Seu Jorge is a great place to start. With swaggering rhythms paired with pleasing melodies and singing that oozes with passion, Músicas Para Churrasco Vol. 1 is made for success. But my favorite part about this album is the bass is front and center, and you're hit with one funky bass line after another. Just take a listen to "A Doida"—a killer opening track, by the way—and bask in that bass! All his songs are slick, groovy and elegant in their simplicity. Plus, Seu Jorge has an incredible connection to his live audiences, so make sure to watch a live concert online! 
3. Supernatural, Santana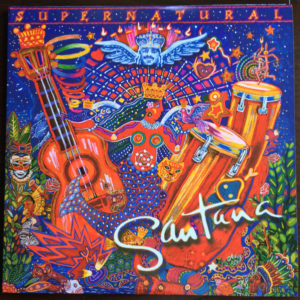 Carlos Santana was one of the first artists who made me pick up the guitar when I realized music wasn't just an enjoyable background vibe—music could consume you, define you, sink its fingers into your soul! Supernatural is iconic, a flurry of Latin beats and melodies infused with pure passion and pure ROCK. You've probably already heard his hits like "Smooth," but don't miss out on this album's other gems like "Corazon Espinado" and "The Calling". Santana collaborated with a lot of other artists for Supernatural (Maná, Eric Clapton, Lauryn Hill, and others), and their contributions make it shine, but Santana's clearly the star of the show. It's a groovy album; according to natural law, you'll have to tap your foot. 
4. Un Día Normal, Juanes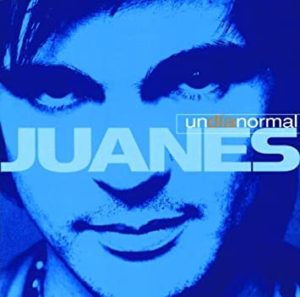 Catchy, upbeat and distinctly nostalgic, Un Día Normal reminds me of jamming in the car with my mom when my age was single digits and life was a lot simpler. Juanes, Columbian guitarist/singer, attained global popularity and critical acclaim while continuing to write songs exclusively in Spanish—super cool. Top Juanes hits include "Camisa Negra" (which has a music video featuring Juanes wearing a white shirt), and "A Dios Le Pido" (even atheists love it). Even when he sings of heartache, the music makes you want to dance. We all need some hopeful energy.
5. Limón Y Sal, Julieta Venegas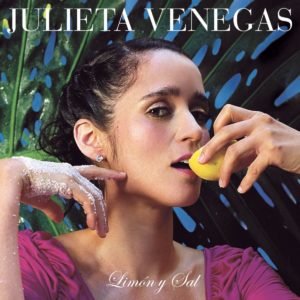 Limón Y Sal is an optimistic pop rock album by a Mexican-American multi-instrumentalist. Songwriter Julieta Venegas has received many awards, including one Grammy, and five Latin Grammy awards. I'd forgotten the name of one of her hits, "Me Voy," until recently, but the second I heard the song's first note, memories came rushing back to me. I'm pretty sure her songs work their way into your DNA once you've listened to them. The album's jangly guitars, memorable hooks, and Venegas' charming voice are the perfect remedy to the anxiety of Quarantine. 
There's a lot of uncertainty due to the virus right now, but it's important to focus on the things we can control and make time for the things we love. I'm a firm believer art can change the world. If sharing the music I care about can bring a little joy to someone, then I'm a happy person. Everyone, take care of yourself, be safe and remember you are loved!
Want to read more stories like this? Give us your feedback, here!
Latinitas Magazine is a project of Latinitas, a registered nonprofit. We are funded by readers like you, so please consider donating today. Thank you!